Elle Woods fans, rejoice: You might not have seen the last of your favorite pink-clad heroine.
It's been 14 years since Reese Witherspoon played the lovable sorority girl-turned-lawyer in "Legally Blonde" (and 12 since "Legally Blonde 2"), but the actress revealed last week that she thinks it's a good time to bring back the plucky character.
"A lot of writers over the years have come up with different ideas for it — I actually think it's kind of great right now because we're talking about women in politics and how important that is, to get more women," Witherspoon said in an episode of "Fashionably Late with Rachel Zoe."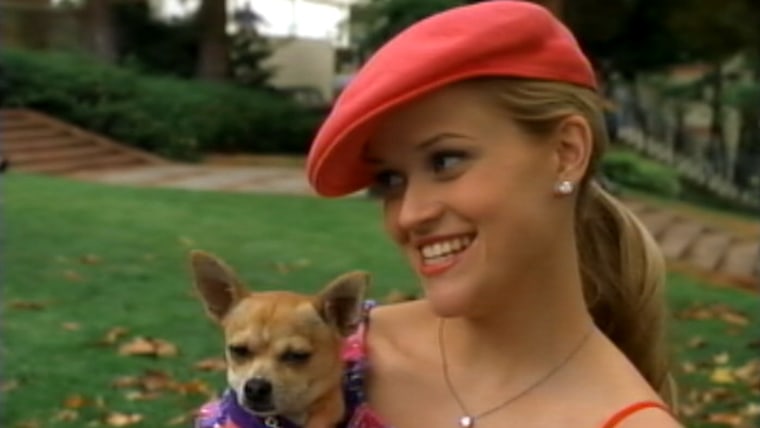 "And I think it would be kind of a cool thing to have her be a Supreme Court justice or somebody who runs for office," Witherspoon added, seeming enthusiastic about the suggestion that Woods could also be our future president.
"It would be cool," she said. "I think we're ready to see Elle and see what she's up to lately."
So, where do we pre-order our tickets?!
Though Witherspoon seemed game to participate, she admitted she didn't know if a sequel was a realistic possibility, saying, "Call MGM, I have no idea!"
Excuse us, we have some dialing to do!