When it comes to what's best for the country, President Barack Obama and First Lady Michelle Obama are united.
But when it comes to movies, music and other pop culture concerns, they don't exactly agree on the best of the best.
For instance, when the duo spoke to People magazine, he picked the Matt Damon-led flick "The Martian" as his film of the year, while she went with "Inside Out," featuring Amy Poehler.
Told of the news the first lady loved the Pixar flick on TODAY Thursday, Poehler quipped, "I knew she was a genius."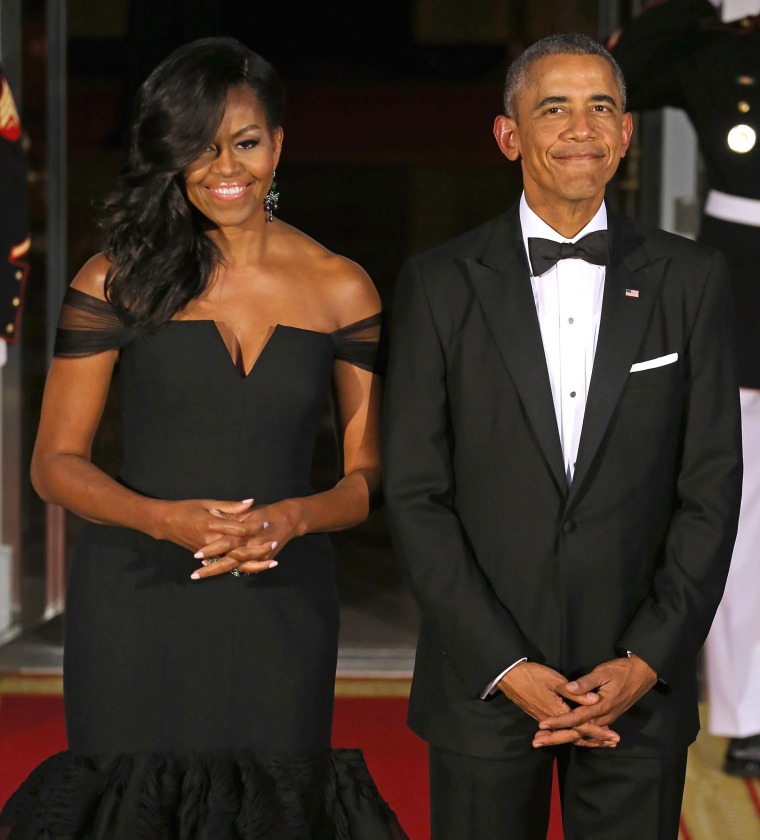 FLOTUS declared the Bruno Mars and Mark Ronson megahit "Uptown Funk" her song of choice for 2015.
POTUS? He went with Kendrick Lamar's parable tune "How Much a Dollar Cost."
As for the small screen, the president is a big fan of the Cinemax series "The Knick," although he also enjoys the first lady's favorite, ABC's "Black-ish."
But there's another show that made his list of personal favorites for 2015 — the episode of "Running Wild With Bear Gryllis" that sent him on an unprecedented journey.
"In September, I became the first sitting president to visit north of the Arctic Circle, but before I made it up there, I checked out a glacier and trekked through the Alaskan wilderness with Bear Grylls," Obama told People.
"Now, based on what I know of Bear, this could have gone a number of ways — and I did end up eating a salmon that had been gnawed on by an actual bear — but we had a great time."
You can see that adventure for yourself when the president's episode of "Running Wild" airs Dec. 17 on NBC.
Follow Ree Hines on Twitter.