Sometimes a photo is worth a thousand words, and sometimes, it's worth a long, sustained scream. Like this one of Hoda reacting to an overly affectionate bullfrog.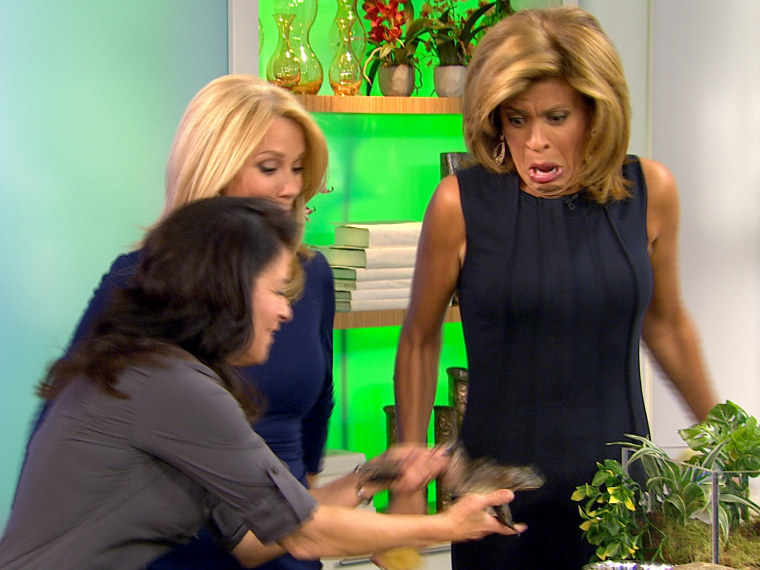 Today, animal ambassador Julie Scardina brought some creatures whose habitats are threatened. There was an anteater, a flamingo, a lemur, and best of all, a bullfrog that wanted to put the moves on poor Hoda.
Just as Kathie Lee noted that the frog appeared to be wearing lipstick, it decided to make a flying leap towards Hoda, who made a rather priceless face.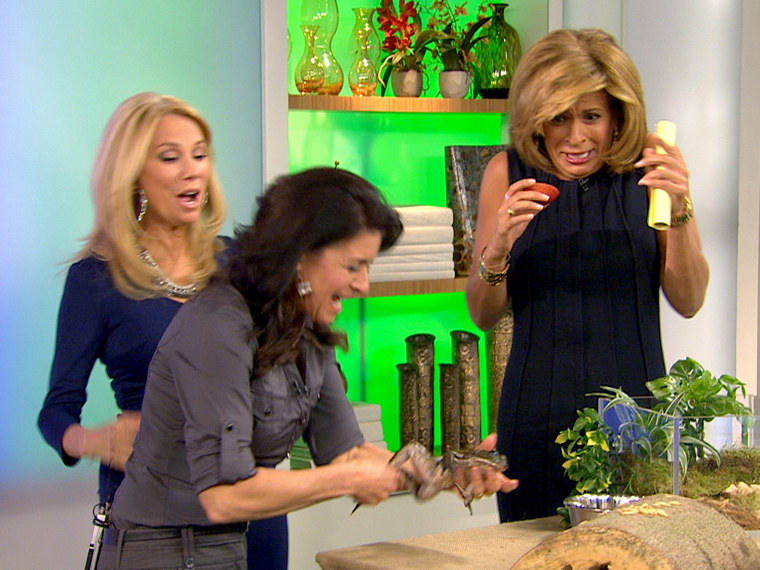 Poor bullfrog. Unrequited love is the worst.
More: KLGH befriends a scorpion, a sloth and more
Kathie Lee & Hoda befriend some fellow wild couples
Tropical dance off: Fourth hour vs. a sea lion
Julieanne Smolinski is a TODAY.com contributor. She plans to carry this photo in her wallet.