It was a night filled with stars, with music and with surprises.
But most importantly, it was a night filled with love.
Ariana Grande on Sunday staged her One Love Manchester concert, raising money for the victims of the suicide bombing at her show in the U.K. city less than two weeks earlier.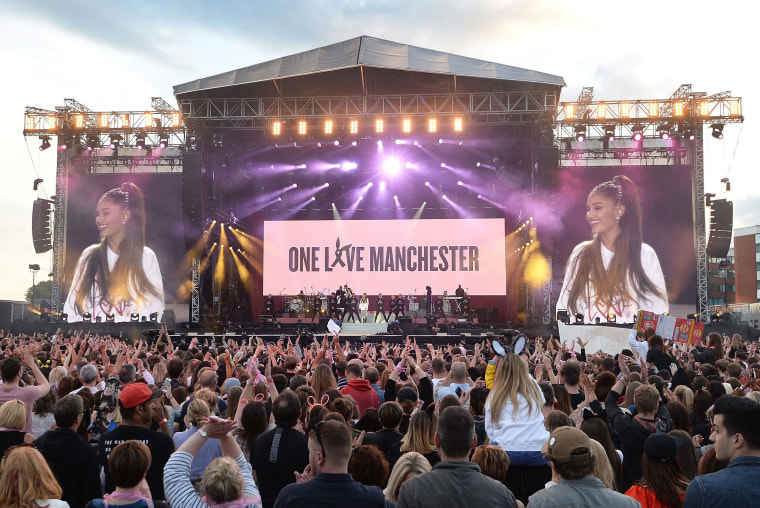 She was joined by numerous A-list acts at Emirates Old Trafford Cricket Ground, just miles from Manchester Arena, the site of the May 22 attack that claimed the lives of 22 people.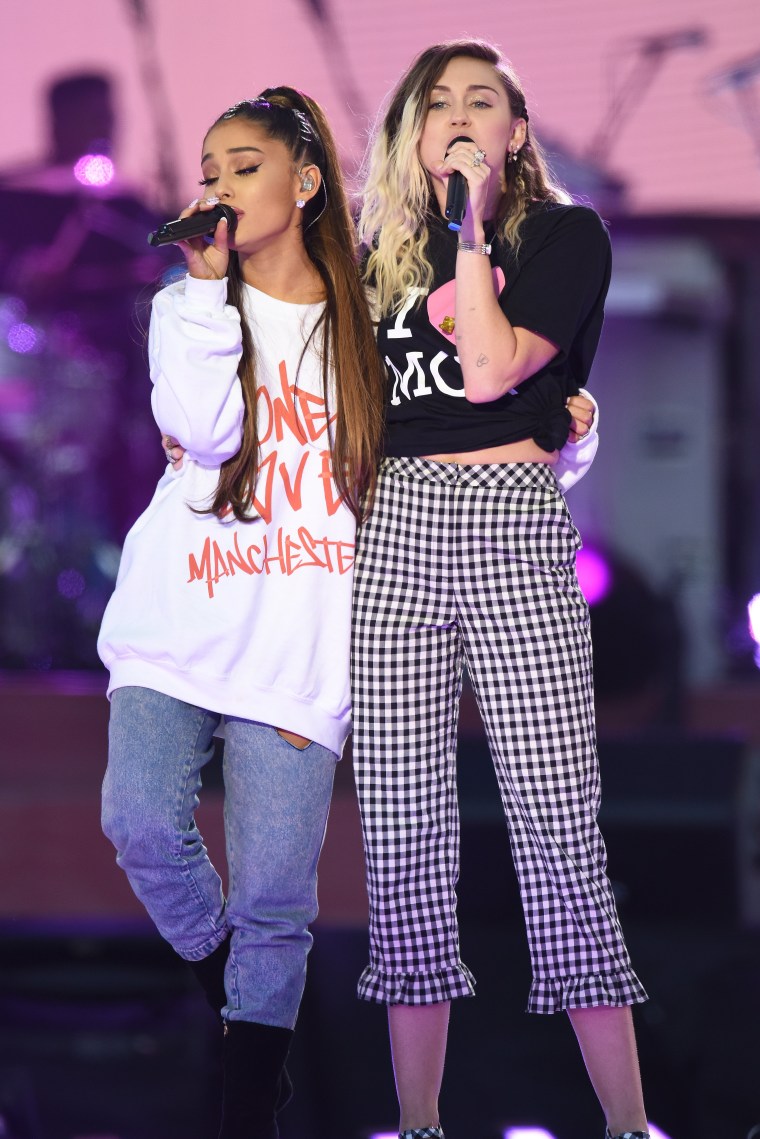 Katy Perry, Miley Cyrus, Justin Bieber, Coldplay and Pharrell Williams were just a few of the artists who took the stage and supported the night's message of unity.
There were too many poignant moments to count, from Grande singing "Where Is The Love?" with the Black Eyed Peas to Coldplay frontman Chris Martin's cover of "Don't Look Back in Anger," a rock anthem by Manchester band Oasis.
But the one that really stood out to us was Grande performing her song "My Everything" with the Parrs Wood High School Choir. Watching one of the choir's members shed tears while standing near Grande, it was impossible not to be moved.
During the concert, Grande thanked the the audience for being strong and unified.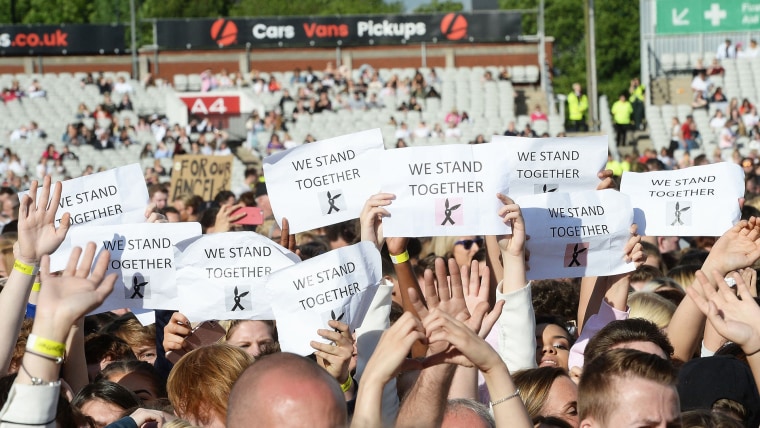 "The kind of love and unity you are displaying is the medicine that the world really needs right now," she said.
She then shared an emotional story of how she'd met the mother of a teen girl who was killed during the attack.
"I had the pleasure of meeting Olivia's mommy a few days ago. As soon as I met her I started crying and gave her a big hug and she said I should stop crying because Olivia wouldn't have wanted me to cry," the singer said. "Then she told me that Olivia would have wanted to hear the hits. So that being said, we had a totally different show planned and we had a rehearsal yesterday and we changed everything."
The 23-year-old pop star closed the show with a beautiful rendition of "Somewhere Over the Rainbow," during which she became so overcome with emotion she needed to take a pause.
The One Love Manchester concert was streamed online, with viewers encouraged to donate to the We Love Manchester Emergency Fund via the British Red Cross to support those who have been injured or bereaved as a result of the attack.
RELATED