Former "Bachelorette" Gabby Windey has a new relationship.
Windey, who co-starred in season 19 of the ABC dating show alongside Rachel Recchia, announced Aug. 2 on Instagram that she is dating writer and comedian Robby Hoffman. She is among a growing group of former "Bachelor" contestants who have come out as members of the LGBTQ+ community.
The Colorado-based ICU nurse posted a carousel of photos showing the two women kissing and hugging.
"Told you I'm a girls girl!!" she cheekily captioned it.
Several Bachelor Nation stars, including Windey's former co-star Recchia, congratulated Windey for finding love.
"Love you with my entire heart and soul," Recchia commented, adding several heart emoji.
"Needed this love story!!" wrote former "Bachelorette" Kaitlyn Bristowe. Former "Bachelor" Ben Higgins added, "Well son of a biscuit this is real beautiful. Congrats gabby."
Windey's coming-out post came shortly after she revealed Aug. 2 on "The View" that she was "dating a girl." They were spotted together during the live "Bachelorette" finale in August 2023.
Windey shared details about her new romance in a video
The former Denver Broncos cheerleader shared more details about her and Hoffman's budding romance in a selfie video posted to her Instagram story.
"You know I love to stir the pot and tease, but I did want to wait until I was ready because it is a larger conversation because I'm dating a girl," she said excitedly.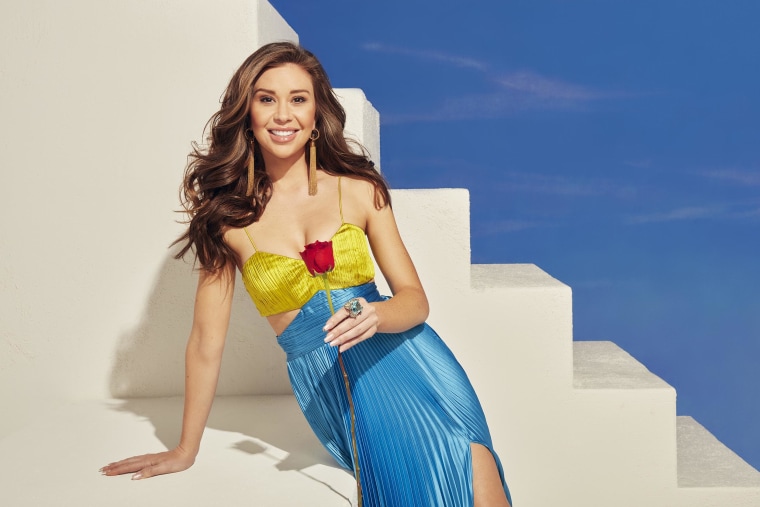 "It's been honestly, truly, really the best experience over these last three months. I've been in a relationship like I feel like I've never had before," she continued.
She added, "I wanted to tell you guys because I always just want to live my life honestly and have you all along with me."
Windey then shared a photo of herself and Hoffman kissing while embracing in a chair.
Hoffman, who already publicly identified as queer, re-shared the photo to her own Instagram story and jokingly wrote on it, "Guys some news ... I am gay."
Here's everything to know about Hoffman.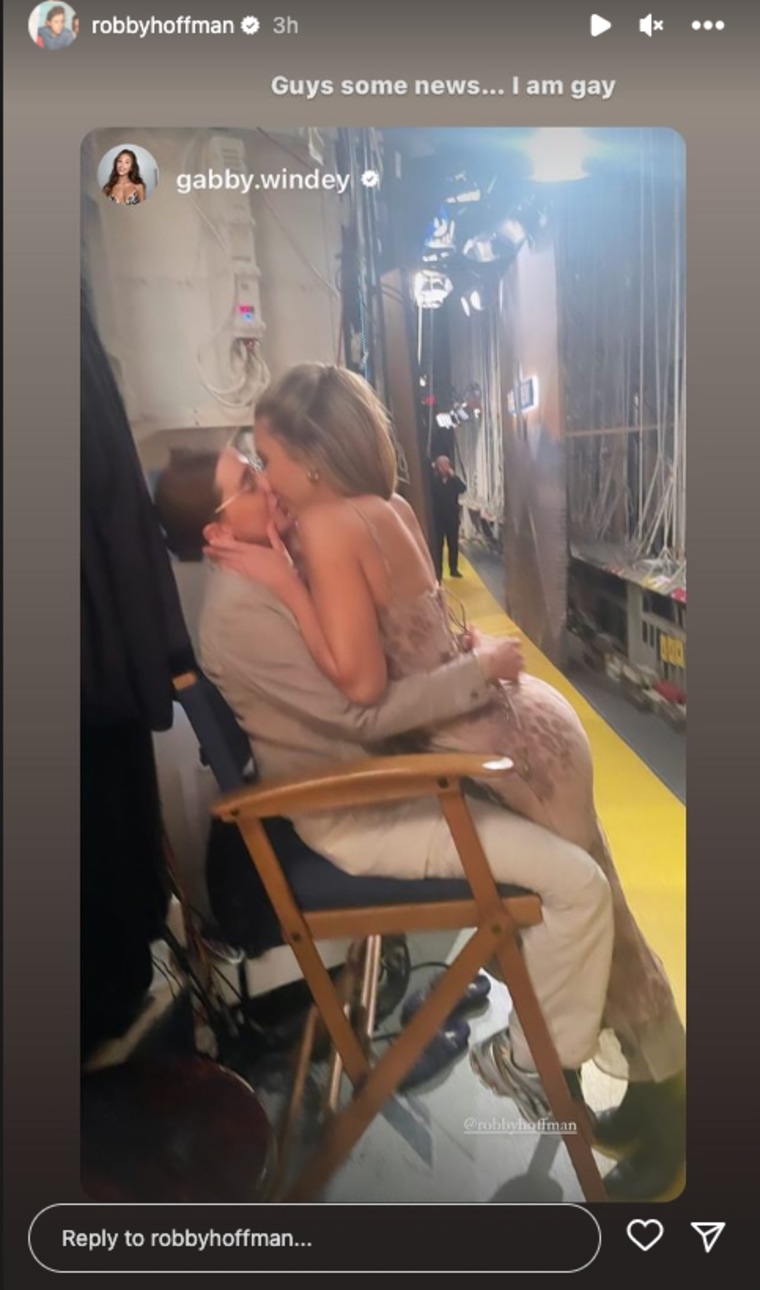 Hoffman was born in Brooklyn and raised in Montreal
Hoffman was born in Brooklyn, New York, and later raised in Montreal, Canada, by a single mom who had nine other children, according to Forbes.
"I'm a nomad," Hoffman told the publication. "I feel most at home when the lights are on me and I'm dancing around on stage."
By 2020, she had been living in Los Angeles for several years, according to the Jewish Journal.
Hoffman describes herself as "very Jewish and very gay"
While speaking to the Jewish Journal in 2020, Hoffman, whose mother raised her in a strict Hasidic Jewish home, revealed that she felt alienated at her Jewish school as a young person because she was gay.
Though she walked away from Judaism, she said at the time that she identifies as "very Jewish and very gay" and incorporates her religious upbringing in her standup routines.
She's an Emmy-winning writer and comedian
Hoffman is a writer and comedian who is developing a comedy called "Rivkah," inspired by her own life, for Showtime, according to a 2021 report from Deadline.
She wrote for the PBS children's show "Odd Squad," for which she won a Daytime Emmy Award in 2019.
She has also written for "The Chris Gethard Show" (TruTV), "Workin' Moms" (Netflix) and "Baroness Von Sketch Show" (IFC).
Hoffman was a "Comic to Watch" at the New York Comedy Festival and one of Vulture's "Comedians You Should Know in 2020," reported Deadline. Her first comedy special, "I'm Nervous," was filmed in Canada.
She loves the mix of writing and performing live
Hoffman has previously said that she loves juggling writing and performing live onstage.
"I called them my day shift and my night shift," she told Forbes in 2019. "I would go to a show and be there from 10 to 7, then go home for two hours for supper, and then I'd hit the stage at 9 in the evening."