John Stamos says Bob Saget reminded him to always have time for loved ones in their last dinner together.
In a preview clip of Stamos' interview on Sunday Sitdown with Willie Geist, the veteran actor said his late friend and former co-star taught him the lesson of "order the cake" when they went out to dinner with their wives. The full interview airs Sunday, Nov. 5.
"We're always in a hurry to go somewhere next," Stamos says. "It was the last dinner and you never think, 'This is the last time I'm going to see my best friend.'"
Stamos continued by describing what Saget's demeanor was that night.
"He was everything that I wanted Bob to be at that moment," Stamos says. "He was calm. He listened. He didn't talk about himself that much."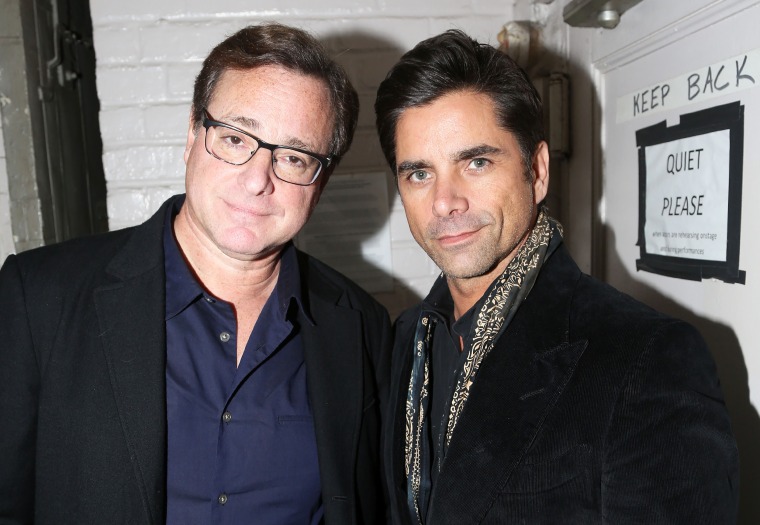 Meanwhile, Stamos says he was watching the clock and planning to leave to make his next engagement.
"I was thinking, 'We, we got to go,'" Stamos recalls. "And then he said, 'Well... let's order the cake.'"
Stamos says he tacked on a coffee order for them, too.
He says in that moment, he had a revelation.
"When you're with someone that you love, that you care about, slow down," he says. "Take it easy. Order the cake."
Saget suddenly died at the beginning of 2022 from trauma he sustained to the back of his head.
The day that news broke of Saget's death, Stamos tweeted: "I am broken. I am gutted."
"I will never ever have another friend like him," Stamos wrote. "I love you so much Bobby."
While reflecting on his "Full House" friend, Stamos told Geist, "When we lost him, it's still very difficult."