Goldie Hawn is opening up about an alien encounter she says she experienced more than 50 years ago.
The Oscar winner said aliens "touched" her face and "it felt like the finger of God" on the latest episode of Apple Fitness+'s Time to Walk program.
Hawn, 77, said she has long been fascinated by the idea of life on other planets.
She recalled an evening when she was around 20 that she spent staring into the sky, hoping for a visit from extraterrestrials. At the time, "a lot of UFO sightings" were happening, she said.
"I remember this so clearly. I went outside my door, I sat on the little ledge and I looked up at the dark sky. I saw all these stars and all I could think of was, 'How far does this go? How little are we? Are we the only planet in the whole wide universe that has life on it?'" Hawn recalled.
'Then I said, "I know you're out there. I know we're not alone. And I would like to meet you one day,'" she added.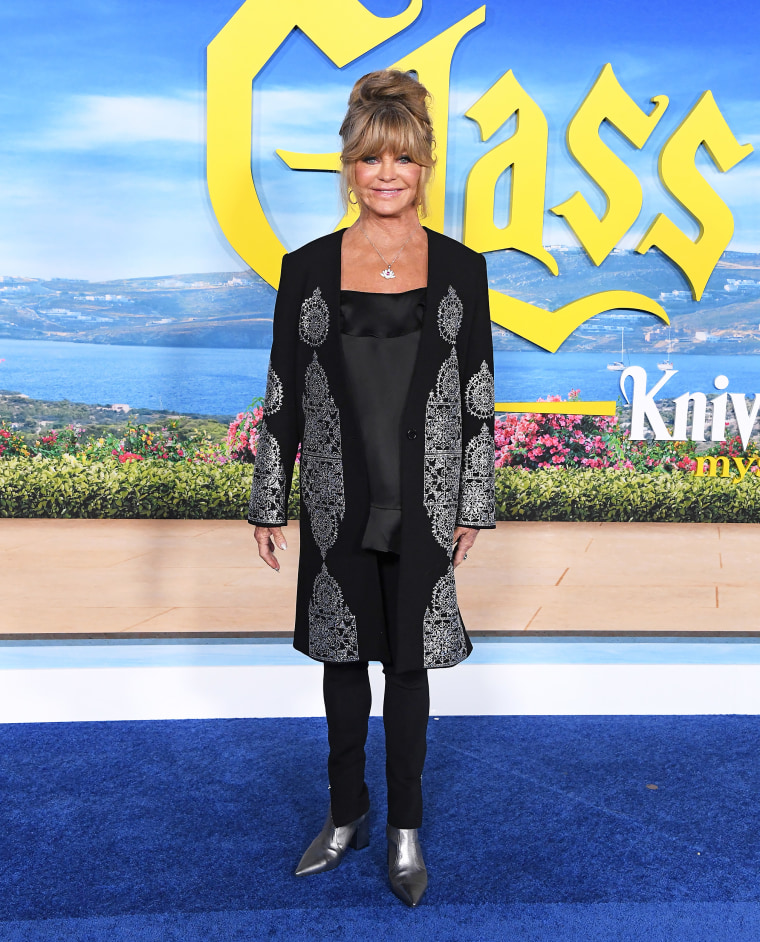 Months later, the "First Wives Club" star was working as a dancer in West Covina, California. On one occasion, she asked to sleep in another dancer's car.
"I go this high-pitched sound in my ear. It was this high, high frequency. And I looked out the window and I saw these two or three triangular-shaped heads," she recalled.
Hawn said the aliens were a "silver" color and had a "slash for a mouth" with a "tiny little nose" and no ears.
"They were pointing at me," she recalled. "Pointing at me in the car as if they were discussing me, like I was a subject and they were droning. I could not move, I was paralyzed."
The "Overboard" star remembered thinking to herself, "Oh, my god. I think I made contact with outer space."
But afterward, Hawn wasn't sure if the encounter had really happened.
"I kind of wonder if I was just dreaming all this, until these books came out. There were a bunch of them. People who made contact, people who had UFO experiences. And their stories were like mine," she explained.
Many years later, she shared her story with an astrophysicist at the University of Illinois Urbana-Champaign who had been researching alien encounters.
Their conversation triggered even more memories of the encounter for Hawn.
"Suddenly I remembered something. They touched my face and it felt like the finger of God," she recalled.
"It was the most benevolent, loving feeling. This was powerful. It was filled with light," she added.
Now, more than 50 years on, Hawn said she appreciates that she is still fascinated by the idea of alien life.
"We can never ever lose our wonder," she said. "It's just no fun. It's really an important aspect of being an adventurer, where nothing is impossible."