The slow unveiling of images from Kim Kardashian and Kanye West's May 24 wedding continues as three new photos show the bride and groom with their daughter, North, as well as other family members.
The Florence, Italy, nuptials clearly took place on a lovely Saturday, as afternoon sunlight bathes everyone in the new shots, which were shared by E! News. A previous photo, showing the couple kissing in front of a wall of roses, set a record for the most likes ever on Instagram.
Sign up for top Entertainment news direct to your inbox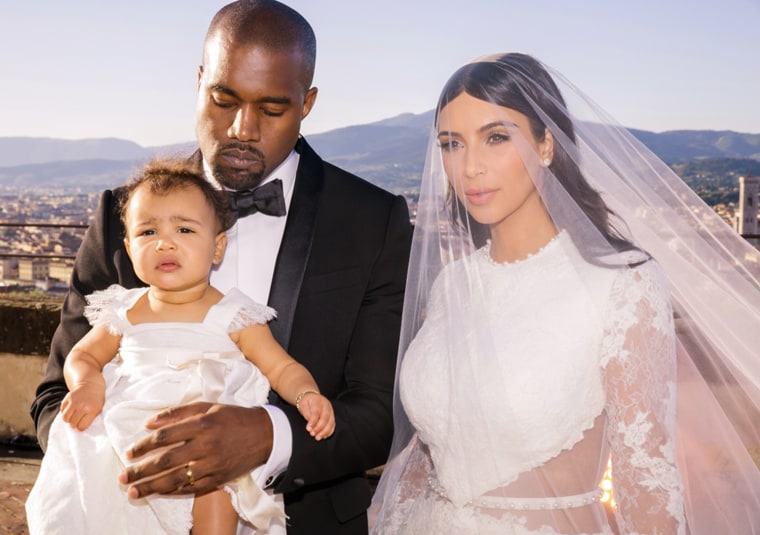 In the first image, Kim and Kanye pose atop Forte di Belvedere, where the wedding took place. Kanye holds little North, who wears her own white dress. Kanye's new gold wedding band is visible as is more detail on Kim's Givenchy gown.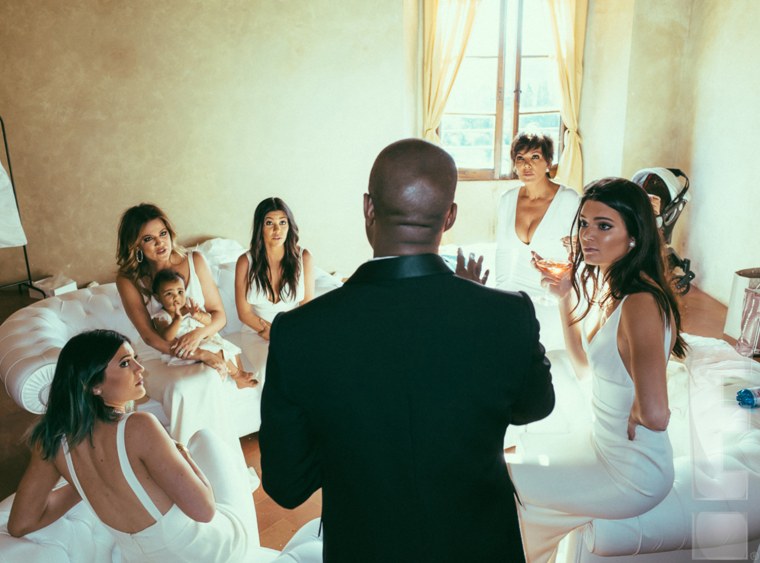 Another photo shows Kanye, with his back to the camera, speaking to the women of the bridal party, including Kim's mom Kris Jenner and Kim's sisters Khloé, Kourtney, Kylie and Kendall — and North again.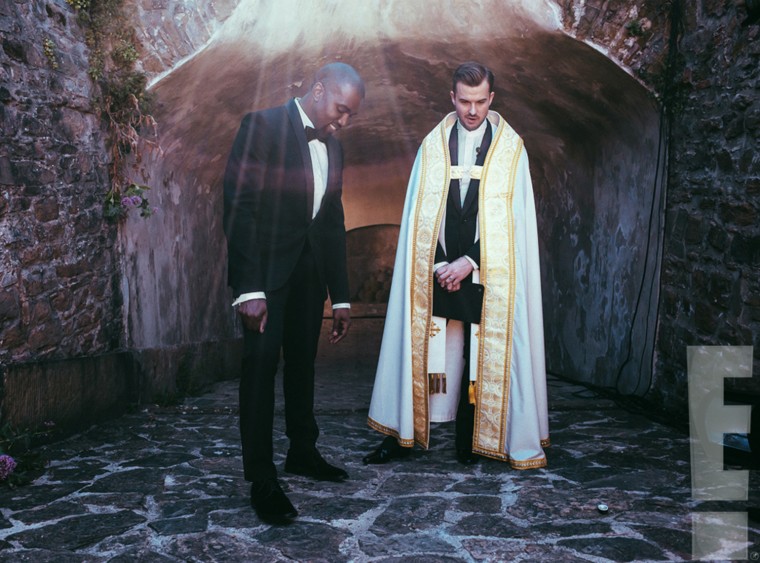 In the final photo, Kanye smiles during a moment with pastor Rich Wilkerson Jr., prior to the ceremony.
More details on the wedding will be revealed on new episodes of "Keeping Up With the Kardashians," Sundays at 9 p.m. on E!
Follow Kurt Schlosser on Google+