Grab your robes, "Harry Potter" fans — there's another book coming your way!
No, sorry, the new "Potter" installment isn't quite a J.K. Rowling novel, but it does have her full approval, as well as some of her ideas.
The new book will be the full script of "Harry Potter and the Cursed Child Parts I & II," a play that hits London's West End stage this summer. The play is written by Jack Thorne and based on a story by Thorne, Rowling, and John Tiffany. The book version will become available the day after the play begins previews.
RELATED: J.K. Rowling 'loves black Hermione,' defends casting in 'Harry Potter' play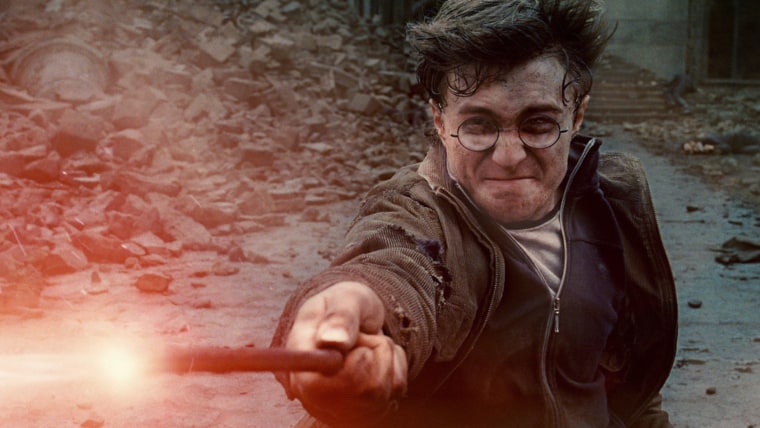 "The Cursed Child" will pick up 19 years after the end of the original story, which aligns with the final installment's epilogue. According to Pottermore, "While Harry grapples with a past that refuses to stay where it belongs, his youngest son Albus must struggle with the weight of a family legacy he never wanted."
Not only was Rowling involved in writing the story that inspired the play, but also Pottermore, her digital publishing platform, will release the eBook. Scholastic will publish a hardcover version.
RELATED: J.K. Rowling offers kind words to 'sad' fan on Twitter
If one more "Potter" installment won't quench your thirst for the series, you're in luck. There will actually be two different book versions of "Cursed Child." The first will be the Special Rehearsal Edition, which will have the play's exact script as performed during London previews. The second version, the Definitive Collector's Edition, will be released after the play officially premieres, and will reflect the changes the creative team make to the play after previews.
Needless to say, fans are excited.
You can get your hands on a copy of the Definitive Collector's Edition on July 31, which is also Potter's birthday. We know how we're celebrating!
RELATED: 'Harry Potter' fans raise their wands in tribute to Alan Rickman