The Jonas Brothers are burnin' up Broadway.
Kevin, Nick and Joe Jonas are performing a five-night residency on Broadway from March 14-18, they announced on Friday. Each night's performance at the Marquis Theatre will zero in on a different album, including "Jonas Brothers," "A Little Bit Longer," "Lines, Vines and Trying Times," "Happiness Begins" and the upcoming "The Album."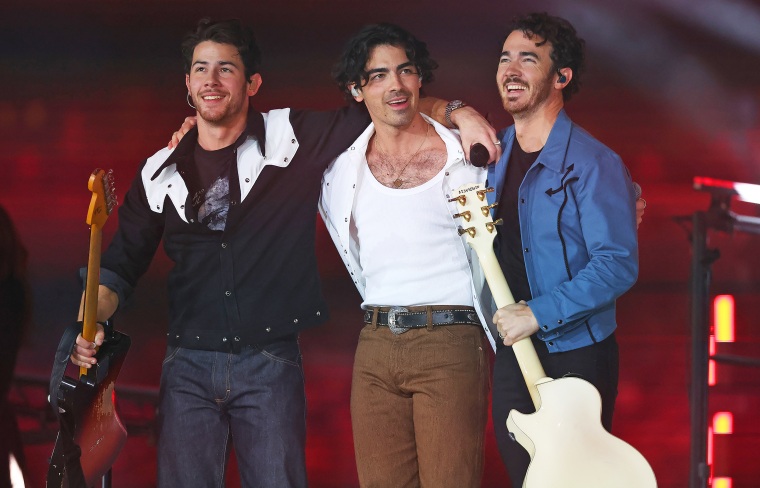 "Your boys are back in town. We're coming to Broadway and playing the Marquis Theatre March 14-18!! Each night will be focused on a different album and we'll be playing all the hits. Believe us when we say you won't want to miss these shows… You'll need a Verified Fan code to get tickets, so make sure to register now through Sunday!! jonasbrothers.com," they wrote.
Fans can register on Ticketmaster to access tickets before 11:59 p.m. ET on Sunday, Feb. 26.
Ahead of the Broadway news, the Grammy-nominated group dropped a new song, titled "Wings," from their upcoming sixth album, simply called "The Album," due on May 12. "The Album" is the follow-up to the Jonas Brothers' most recent release, "Happiness Begins" in 2019. Before that, it had been 10 years since their previous album "Lines, Vines and Trying Times."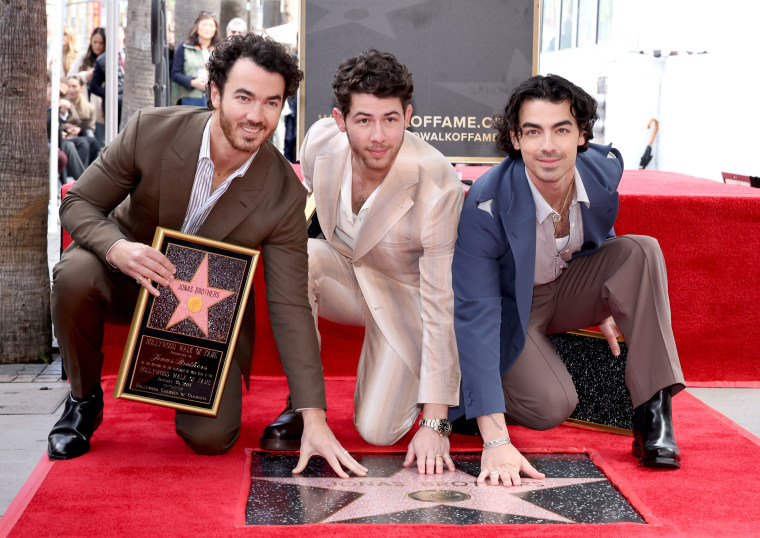 The band got a star on the Hollywood Walk of Fame on Jan. 30, where they announced the release date for "The Album." They told Variety that the Bee Gees served as inspiration for the new release.
"They were a huge influence in our lives, growing up and listening to them with our father," Kevin Jonas told Variety. "And obviously, as we grew up being three brothers in a band, we definitely understood similarities."