It's been 25 years since "Mrs. Doubtfire" hit the big screen, and almost that long since the stars of the beloved comedy have come face-to-face.
That is until now.
NBC News correspondent Gadi Schwartz, who brought us that home run of a reunion with the all-grown-up kids from "The Sandlot" back in April, sat down with Pierce Brosnan (aka slick boyfriend Stu), Lisa Jakub (Lydia), Matthew Lawrence (Chris) and Mara Wilson (Natalie) to celebrate the film's silver anniversary and to look back at what made the movie so special.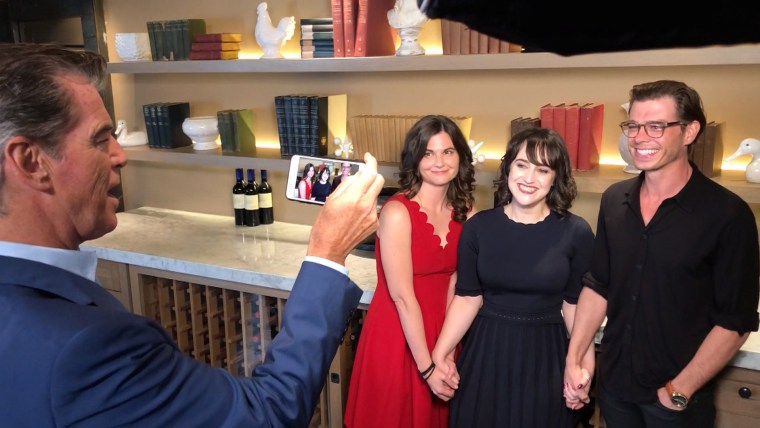 "(It's) surreal, a little bit," Jakub said of sitting down with her old co-stars after all these years. "It's a bit of a time warp. I mean, there's a sense that no time has passed."
That's really saying something since the actress-turned-author was just 14 when the film hit theaters in 1993.
But she and her castmates remember making the movie as though it were yesterday — and they remember the stars who couldn't be with them for the fun affair.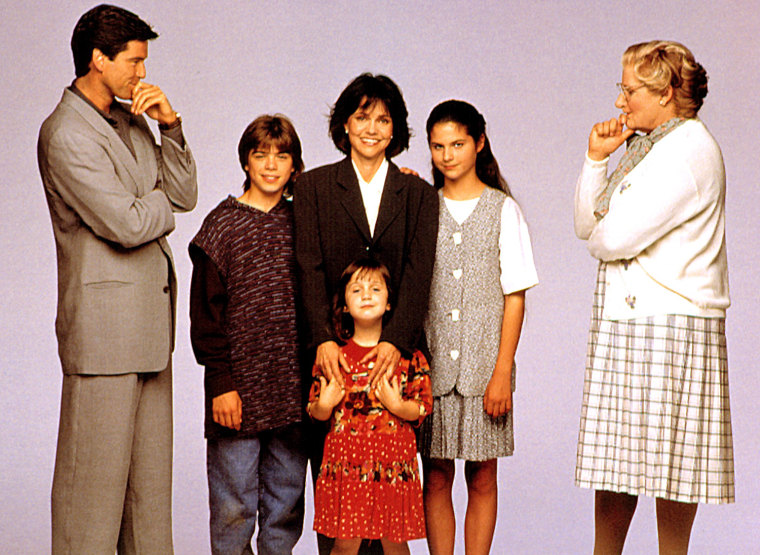 Sally Field, who played the family matriarch, was absent, as was the iconic comedian behind the title character, the late Robin Williams.
"Coming here today I went on my phone to google the movie, and up came the restaurant scene," Brosnan revealed. "Robin is there as Mrs. Doubtfire, and he just unleashed the most bluest, the craziest innuendos about Sally's character."
(Warning: The following clip is filled with that racy talk.)
All of which left his own character understandably uncomfortable.
"No acting required," Brosnan assured Schwartz.
But that was the effect of working with Williams. His wild improv skills and fresh takes made his co-stars really feel the scenes — over and over again.
"It'd be like, 'OK, take 25!'" Wilson laughed. "And Robin would be different every time."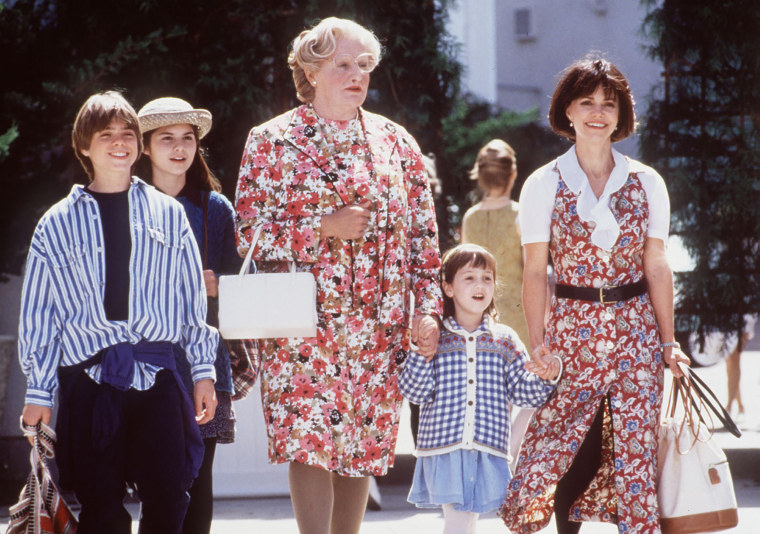 He brought a full range of emotions to them off-screen, too.
"There was Robin in the makeup trailer; he had a white shirt on, big hairy arms, cargo pants, big hairy legs, but he had the head of Mrs. Doutbfire. It was so bizarre," Brosnan recalled just before doing a brief impression of Williams. "Oh hello, Pierce! Oh you look so handsome! Oooh, give us a kiss!"
Sometimes, in between the laughs, the legendary comedian slipped in some valuable messages, too.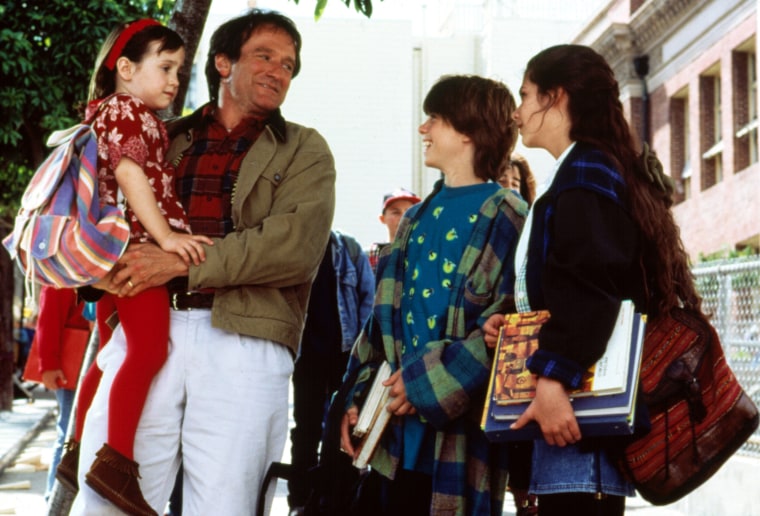 "Robin was ... like a guiding force," Lawrence said. "Like he would just, all of a sudden out of the blue look over to me like, 'By the way, don't do drugs! Really messed up my brain. I'm serious. Do not do them.' I was like, 'OK!' That stuck with me."
Jakub shared similar memories.
"One of the most powerful things for me about working with him is that he was very open and honest with me talking about his issues with addiction, depression, and that was so powerful to me at 14," she said.
The enduring film about divorce and devotion proved powerful for the stars and for audiences alike, and Jakub believes she knows why.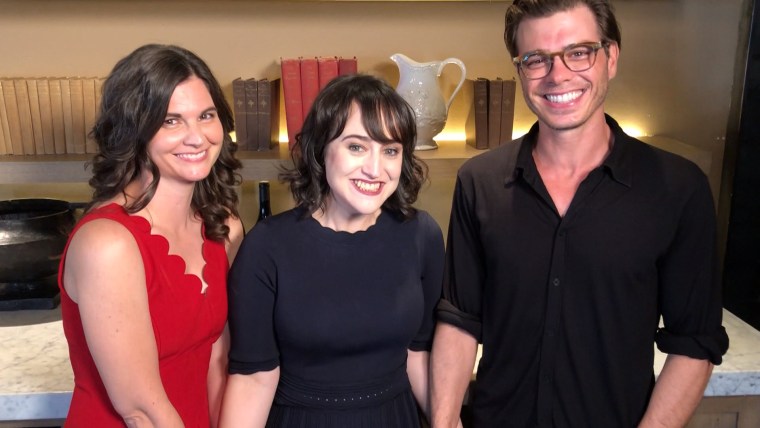 "I think it really showed that there are different versions of a happy ending, and that families might look different," she said. "But when there's love, when there's acceptance, all of those things, it's going to be OK."