Since Ryan Gosling was announced as Ken in the highly anticipated "Barbie" movie, fans have debated the casting choice. But what do the actor's two daughters think about him taking on the iconic role? 
Gosling, 42, revealed that the "Kenergy" might not be so strong in his family's household during an interview with The New York Times published July 13. 
The actor sat down with co-star Margot Robbie, who is leading the star-studded "Barbie" film, to discuss preparing for their roles as Barbie and Ken.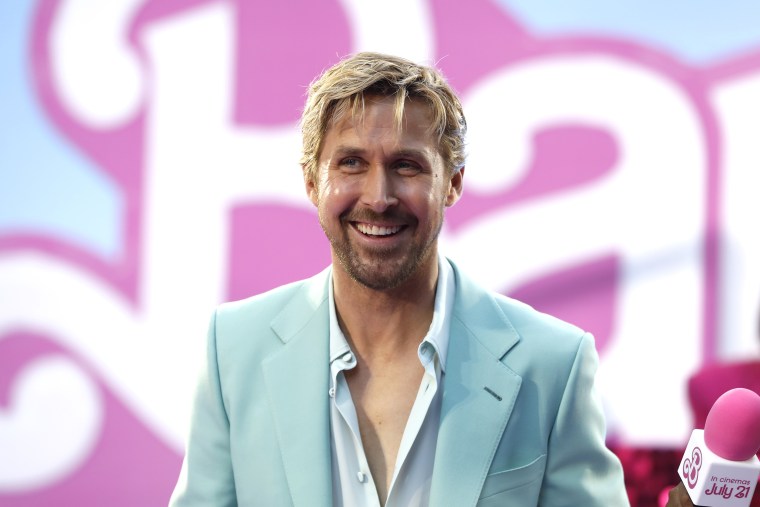 During the conversation, the "La La Land" star revealed that there was "no time for Barbies" when he was growing up because he was busy being a child star. He also said that his two daughters—Esmeralda, born in 2014, and Amada, born in 2016, whom he shares with partner and actor Eva Mendes—did not play with the dolls before he became involved with the "Barbie" movie. 
"Barbie landed in my house at the same time as the script, basically," he explained. "What was interesting to me is that my kids don't just brush their hair and dress them up. None of them have names that are Barbie."
He continued, "They all have complicated back stories, lives, relationships, hopes, dreams. It's incredible how intricate the world is that they've created." 
Gosling said his daughters were "confused" and wondered, "Why Ken?" when they learned about their dad's new role, given Amada and Esmeralda don't refer to their dolls as "Barbie and Ken." 
Instead, the sisters use different names for the beloved toys.
"They don't even call him Ken. One of them is named Darrell. And Darrell works at a grocery store," Gosling said. 
As for Barbie, Amada and Esmeralda decided to name her "Gym Class."
"And Gym Class met Darrell at the grocery store, but Gym Class, she's focusing on herself right now," the proud dad explained. 
It sounds like he's "just Ken," to them. 
Gosling joked, "He's such a nonpresence in their world. They were like 'What is there to play? Is there meat on that bone?'"
Despite his daughters' lack of enthusiasm, the "Crazy, Stupid, Love" actor said he easily connected to his character. 
"It came naturally," he told the publication. "I grew up in a house run by women. I live in one now. My sister didn't have Barbies, but she's my older sister and she was my hero."
He further gushed about his sister, Mandi, who joined him at the "Barbie" Canadian press day last month, and spoke about how their relationship helped prepare him for the part. 
"This was so much about becoming a kid again, in a way, that I fell easily into that dynamic," he said. 
As the "Barbie" release date quickly approaches, fans have been catching glimpses of Gosling channeling his inner Ken and embracing his silly side in a few clips from the movie. 
On July 10, the film shared a clip on Twitter of Ken belting power ballad "Just Ken."
"Doesn't seem to matter what I do / I'm always No. 2," he sings. "Is it my destiny to live and die a life of blonde fragility? / I'm just Ken." 
The video includes snippets of Ken rocking out in a fur coat and sporting a denim vest. 
Fans will get to see more of Ken's outrageous outfits and watch him embark on a journey outside of Barbie's Dreamland when the movie hits theaters July 21.