Kenan Thompson and Kel Mitchell seemingly haven't aged at all.
On Tuesday, May 23, the pair was spotted in Los Angeles filming the highly-anticipated sequel to the 1997 film "Good Burger," where they starred as Ed and Dexter Reed.
In photos that were taken of the two, fans saw them cruise around the City of Angels in a sky blue convertible that had a hot dog placed on the back.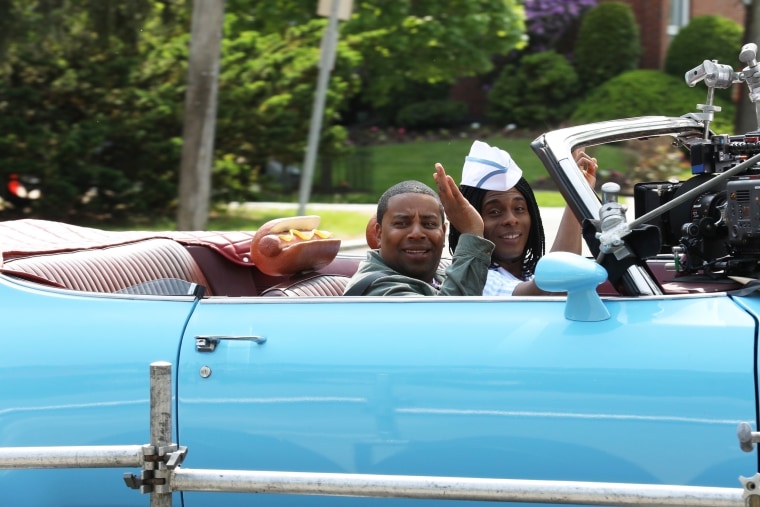 Mitchell, who was seated in the driver's seat, wore the iconic blue and white pinstripe uniform that his character, Ed Reed, sported in the original film, while Thompson, on the other hand, opted for a long-sleeved green shirt.
While the film has no release date as of yet, Thompson has spoken about what fans can expect to see in "Good Burger 2."
In an April interview with TODAY.com, the "Saturday Night Live" funnyman said the new film will be "completely different" from the original, but will also "hit close to home" for fans.
"We want to make a funny quirky little movie, but everybody's much much older now. And we're going to have to get past how different everybody looks because it's been 25 years," he said at the time. "But then, if we're able to enjoy the story along with that, hopefully, we'll have balance."
"Like, me and Kel (Mitchell) still look the same, but, I can't speak for everybody," Thompson joked.
In "Good Burger," Thompson played a high school student who got a job at the same fast food joint that Mitchell's cooky character worked at. After they realize that the business could be going under, due to a competing restaurant that's taking all their business, the pair then devise a plan to save the spot from shutting down.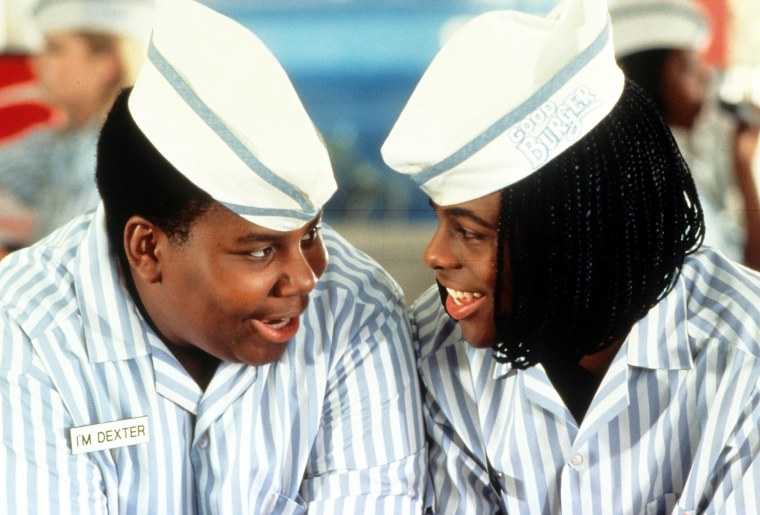 According to a press release, "Good Burger 2" will follow their characters as they reunite at their beloved store with new co-workers.
When asked what it would be like to work with Mitchell again, Thompson said he was "excited" to get started on the movie.
"Like, I can't wait to do it," he said.