Kenan Thompson knows exactly what the fans want to see in "Good Burger 2."
In an interview with TODAY.com, Thompson, who played the quirky Dexter Reed in the 1997 flick, says even though the new film will be "completely different" from the original, he believes it will "still hit close to home" for fans.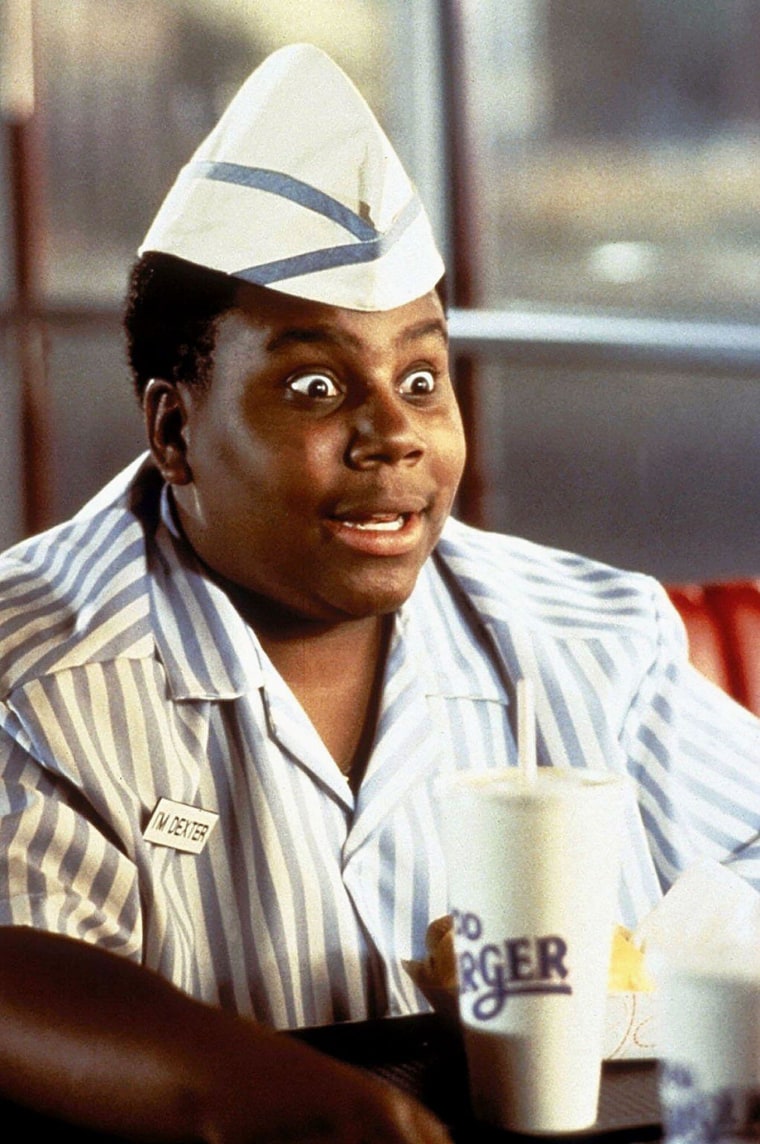 "We want to make a funny quirky little movie, but everybody's much much older now. And we're going to have to get past how different everybody looks because it's been 25 years," he says. "But then, if we're able to enjoy the story along with that, hopefully, we'll have balance."
"Like, me and Kel (Mitchell) still look the same, but, I can't speak for everybody," Thompson jokes.
"Good Burger" starred Thompson and Mitchell as two fast food workers who try to stop their burger joint from closing down after a grand new restaurant opened up nearby.
According to a press release, "Good Burger 2" will follow their characters as they reunite at their beloved fast food restaurant with new co-workers.
"I'm excited," Thompson says about working with Mitchell again. "Like, I can't wait to do it."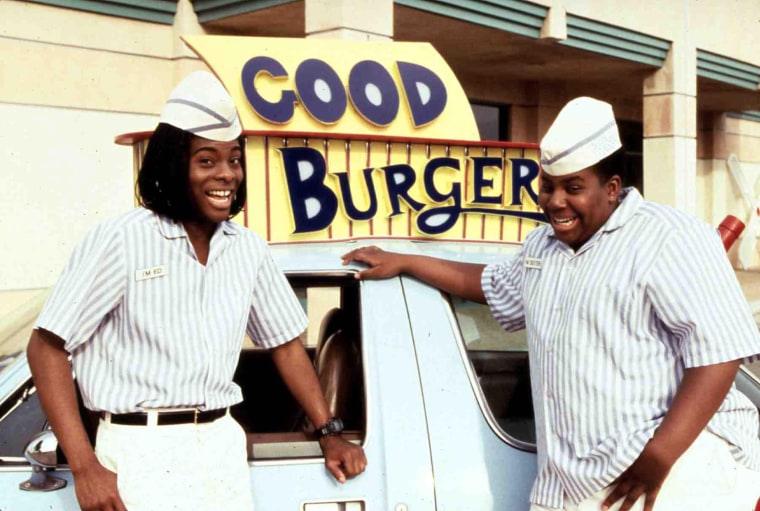 As someone who's been working as an actor since he was a kid, Thompson knows it's rare when a movie gets a sequel — especially when it's been more than two decades since the first one.
When asked why "Good Burger" has such a huge fan base, Thompson said he doesn't know why people like the film so much. But, he says, what he does know is that he had a lot of fun making it with his friends like the comedian Sinbad, who played Mr. Wheat, and the late Ron Lester, who played Spatch.
"We just had a good time doing it," he says. "It was a quirky little put-together thing based on a sketch that was super-duper strong off of the show ('All That'). So we knew all that was working. But we didn't really know it was going to echo through forever time. We hoped that it would, but you never really know. So it's just a blessing that it has lasted this long and has been able to sustain an interest in people's minds."
Since "Good Burger," Thompson has gone on to do other amazing projects like 2004's "Fat Albert," 2006's "Snakes on a Plane" and the 2015 series "Unbreakable Kimmy Schmidt."
Not to mention, he's the longest-running cast member on "Saturday Night Live." While he's appearing on the popular sketch comedy series, he's also helping kids become stars on the annual Young Stars 360 national talent search.
"The main focus is to try to showcase them in front of managers, and agents," he says. "And, also if they need advice or tips on how to break into the business, I have a partner that can help with that."
As for any advice that he would give them in their career, Thompson says that it's important for them to hone their craft and take it seriously.
"They got to get trained and try to be the best that they can be. So when that opportunity does arise, they're ready," he says.