Al Roker has proven that he can handle the heat in the "Good Burger" kitchen. 
In July, Al revealed that he makes a cameo in "Good Burger 2," the sequel to the 1997 comedy starring Kenan Thompson and Kel Mitchell. Ahead of the film's premiere on Nov. 22 on Paramount+, the former "All That" stars sat down with TODAY.com and gave a glimpse at the TODAY weatherman's on-screen moment, from what his role is in the film to his knack for improv.
"I threw a lot of stuff at him and he came right back with it," Mitchell tells TODAY.com, saying that Al was executing "physical improvisation all the way through" filming.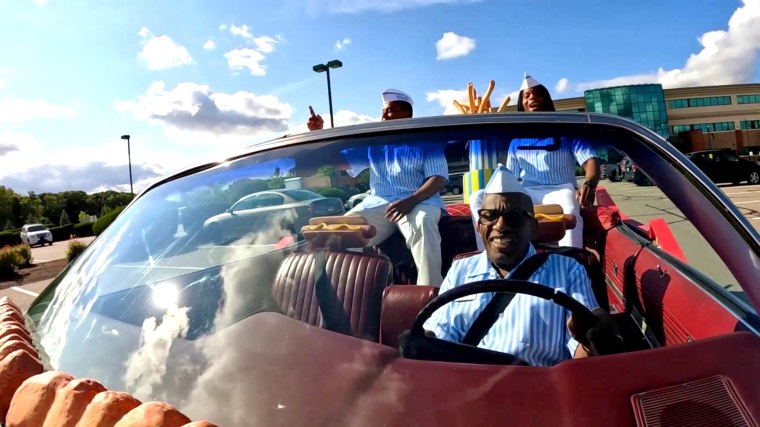 Mitchell reveals that in the movie, Al plays a character close to home: a weatherman, which made it "easy" for him to step into the role.
"He was ready," Mitchell says.
While most of the cameo details are still under wraps, Mitchell did drop one major hint as to what happens during Al's moment of stardom.
"We talk about a burger-nado," Mitchell reveals. "There's a burger-nado going on."
"Just throwing it out there. Let your imagination run wild," Thompson chimes in.
On TODAY Nov. 13, Al recalled filming the cameo with Thompson and Mitchell and witnessing the duo's candid humor on set that also had a fun "behind-the-scenes vibe."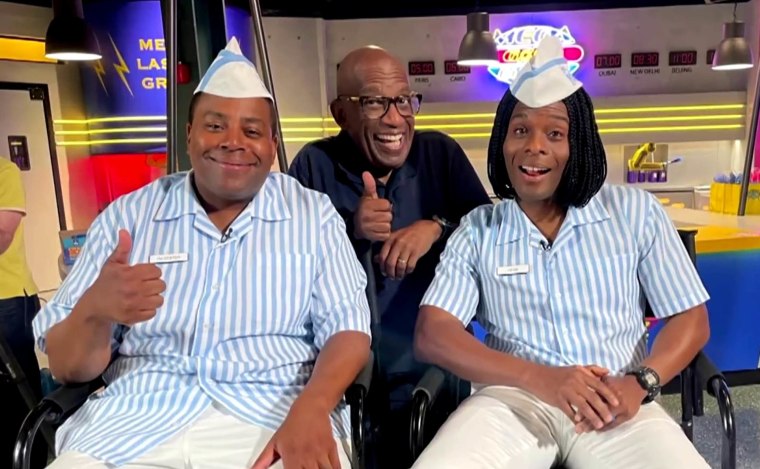 "Good Burger" started as a skit on the '90s Nickelodeon TV show "All That," when the world was first introduced to Ed (Mitchell) and Dex (Thompson), two friends working at a fast-food franchise called, you guessed it, Good Burger.
In the first "Good Burger" movie, which came out in July 1997, Ed and Dex were faced with the ultimate dilemma: another fast-food mogul opening across the street and threatening to close their doors. Now, in "Good Burger 2," another threat to their jobs has surfaced — this time, in the form of robotic clones.
Regardless of how much time has passed between now and when "Good Burger" sparked its first laughs in the '90s, Thompson and Mitchell have remained friends.
"It was just so natural, just fun, to work with my brother and just laugh all day," Mitchell tells TODAY.com of jumping back into filming as their "Good Burger" characters.