Jennifer Coolidge was greeted by a blast from the past when she was at the 34th annual GLAAD Media Awards on March 30.
Jane Lynch, who co-starred with Coolidge in the 2000 comedy "Best in Show," surprised Coolidge during the opening of the show, which was held at the Beverly Hilton in Los Angeles.
"I have so much respect for the LGBTQ community and I just want you all to know that I love you and I thank you for always being there for me, and that's why I'm here because I want to give back," Coolidge said during her remarks to kick off the ceremony.
"I believe that we all have the right to be who we are and to love the people that we love, and tell our stories and celebrate that in every way that we can and that's really what the GLAAD Media Awards are all about."
A few seconds later, Lynch walked onto the stage. She and the Emmy-winning "White Lotus" star shared a hug, as the audience cheered.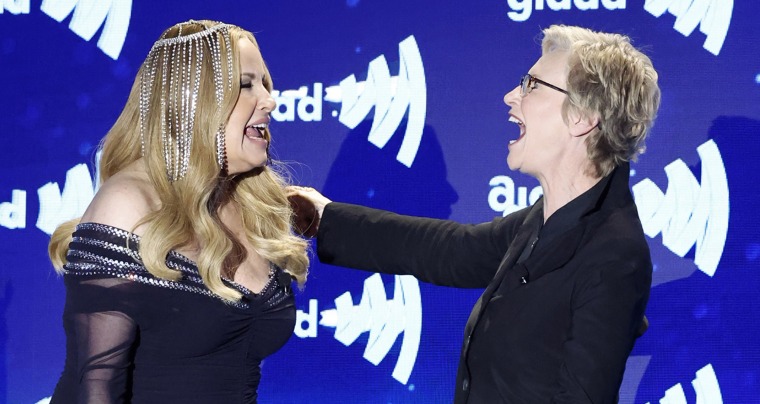 "This wonderful woman here was pro-gay before it was cool to be pro-gay," Lynch said.
"She is one of us, ladies and gentlemen. And I have always said that the world has to catch up to Jennifer Coolidge and the world has caught up to Jennifer Coolidge," she continued, as her voice enthusiastically rose.
Lynch then handed her a trophy that she called a "special award of distinction."
"They said there was going to be a surprise," Coolidge said before the two shared a hug and a kiss.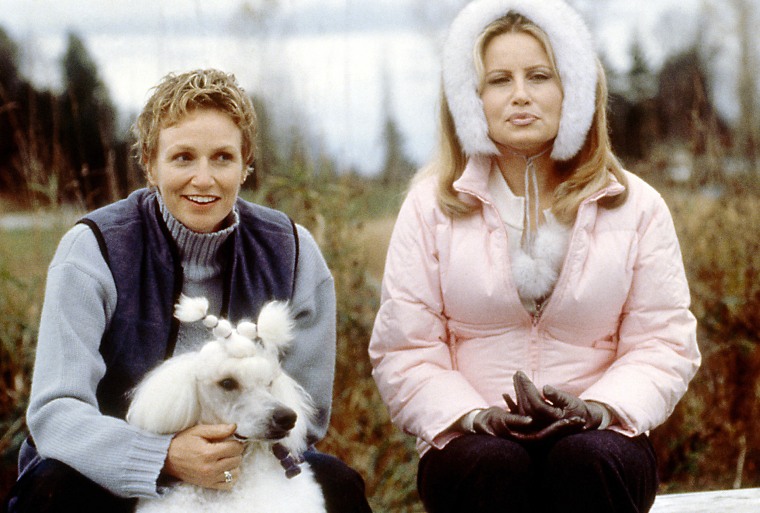 "One of the best, ladies and gentlemen — Jennifer Coolidge," Lynch told the crowd.
In "Best in Show," a mockumentary about people vying to win a dog show, Coolidge and Lynch played two women who are romantically involved, while the elderly husband of Coolidge's character is unaware of their relationship.
Lynch has plenty of love for Coolidge. She said they met while making "Best in Show" and reflected on that time during a 2021 appearance on "The Drew Barrymore Show."
"We were both very nervous, but we had a lot of time to just walk around through Stanley Park and come up with funny things to say to each other," she said of filming "Best in Show" in Vancouver. "Yeah, we improvised, but we also set some stuff up for ourselves that made us laugh.
"We became very good friends and I adore her to this day," she concluded.