Goldie Hawn is opening up about why she never wed longtime partner Kurt Russell and voicing her concerns with marriage.
When asked in an interview with CNN why she never chose to marry her partner of over 40 years, the 77-year-old posed another question: "Why should we get married?"
Hawn explained that both she and Russell, 72, have been previously married to other people and she realized that when the relationship doesn't work out, "it's always ugly."
"Somebody has to take a look and say, 'How many divorces are fun? How many divorces actually don't cost money? How many divorces make you hate the person more than you did before? How many divorces have hurt children?'" she asked.
Hawn said she enjoys not being locked into a marriage, adding that she can wake up every morning and actively decide if she wants to be in the partnership.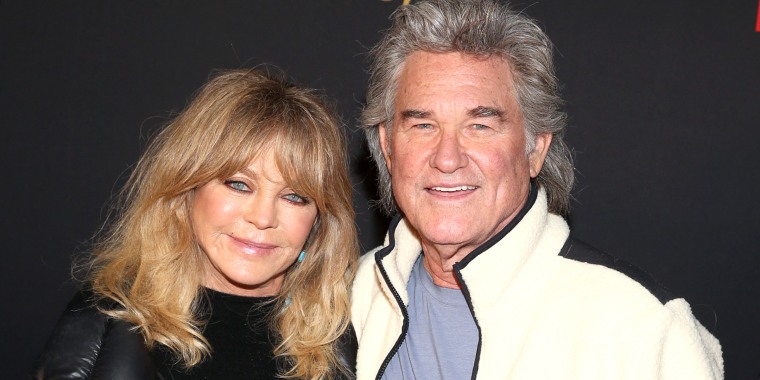 "Relationships are hard," she said. "They're not always easy. There's all kind of hurdles that we go through. There's things that we believe and things that we don't believe in that we agree on."
Hawn concluded, "So I think ultimately staying independent with independent thinking is important so you can hold onto yourself and you can actually have that feeling."
Throughout the longstanding relationship, the couple has stood firm in their decision to not marry.
In a March interview with Variety, Russell cleared up a moment at the 1989 Oscars that caused people to speculate whether the two would soon tie the knot.
While presenting the award for best directing, the couple teased the idea of marriage because they didn't like what was written for them at the time.
"We're taking a shower together, getting ready to go," Russell said, "and we looked at each other and said, 'There's gonna be a lot of people watching, so let's get this right.' And we started punching it back and forth for about 20 minutes. We didn't tell anybody anything about going off-script."
Thirty years later, Russell confirmed that it was, indeed, made up.
"At that time, we constantly got asked, 'When are you going to get married? Why aren't you married?' And we were like, 'Why does anybody care about that?' We'd asked our kids if they cared about it. They didn't. We didn't," he said.
The two originally met on the set of "The One and Only, Genuine, Original Family Band," which was released in 1968 when Hawn was 22 and Russell was 17.
Before she landed the part, Russell's mother predicted that Hawn would edge out other women for the role.
"My mom leaned into me and said, 'You see that blonde with a funny haircut? She's gonna get the job.' And sure enough, she did," Russell told Variety. "I thought she was awfully attractive. You couldn't miss her. She just had this energy about her."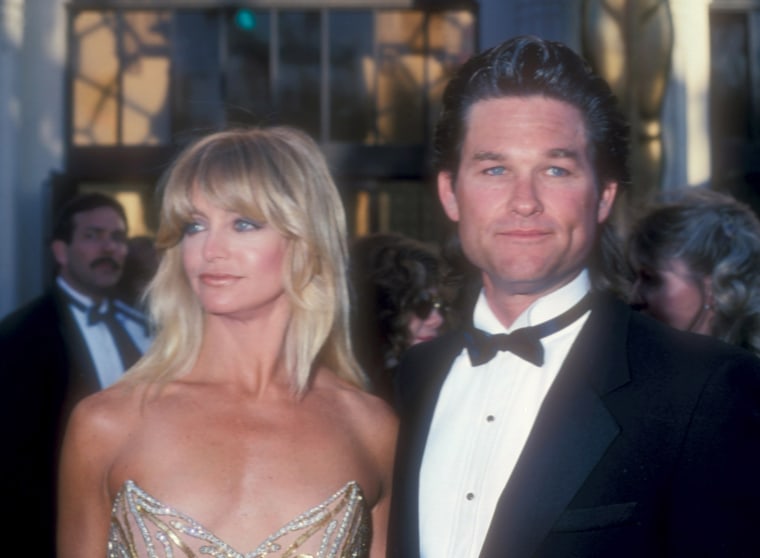 When Hawn recalled the first time meeting her future partner, she told People that Russell was "adorable, but he was much too young."
However, they were brought together once again 17 years later while filming "Swing Shift" in 1983, one year after Hawn separated from her former husband, Bill Hudson, with whom she shares Oliver Hudson and Kate Hudson.
"I remembered that I liked him very much when I first met him," she told the publication. "But we both said we would never go out with another actor so it just shows you never can tell."
The two subsequently started dating and welcomed son Wyatt in 1986.
In 2020, Hawn told People the secret to their years-long relationship, saying, "You've just got to want to be together. I don't think there's any way other than do it."
"It's not about the marriage," she continued. "It's about the people and the relationship, and the will to stay together. And that's a big one because if you want it, you can have it. You've got to give things up, but the joy and the excitement of being together and touching the toes of somebody at night is really a nice feeling."