There's a reason Emma Watson stepped away from acting.
The British actor was 10 years old when she began filming her breakout role in "Harry Potter and the Sorcerer's Stone," subsequently co-starring in the following six movies.
After starring in films like "The Bling Ring," "The Perks of Being a Wallflower" and "The Circle," she said she "wasn't very happy" while being a movie star. Her last film was 2018's "Little Women."
"I wasn't very happy, if I'm being honest," Watson, 33, told Financial Times in an interview. "I think I felt a bit caged. The thing I found really hard was that I had to go out and sell something that I really didn't have very much control over. To stand in front of a film and have every journalist be able to say, 'How does this align with your viewpoint?' It was very difficult to have to be the face and the spokesperson for things where I didn't get to be involved in the process."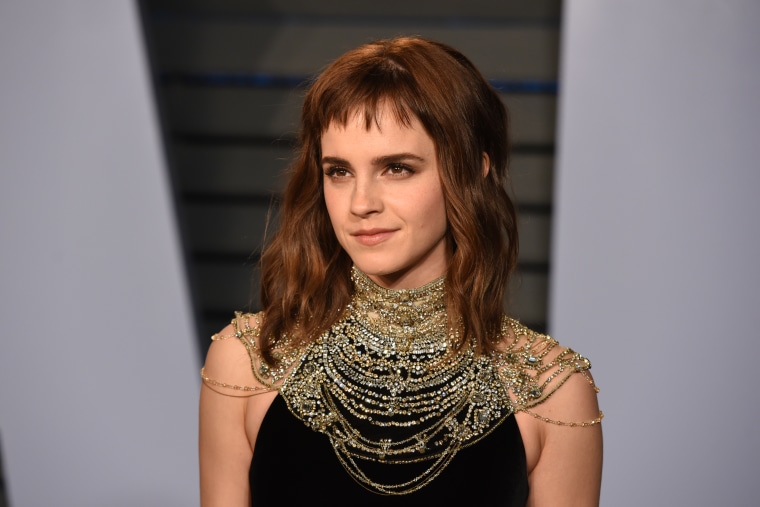 Watson said that she was held accountable "in a way that I began to find really frustrating, because I didn't have a voice, I didn't have a say."
"And I started to realize that I only wanted to stand in front of things where if someone was going to give me flak about it, I could say, in a way that didn't make me hate myself, 'Yes, I screwed up, it was my decision, I should have done better,'" she said.
Watson found a new creative avenue with writing and directing a campaign for Prada. She called it a "very" big moment for her.
"People always told me I should direct and produce, even when I was on 'Potter,'" she said. "I was worried it was just technical, not creative, and I couldn't bring what I think is probably my skill set."
It was thanks to her brother, Alex Watson, and friends asking her to do a photo shoot or make a video that made her realize she could try her hand at filmmaking.
"I actually know quite a lot about that. Being a director seemed unattainable. I don't think I had any confidence in that," she said. "I know it seems weird. I mean, I grew up on a film set."
Watson will continue to direct. She already has a gig set directing a music video for an artist she can't reveal but people have "definitely heard of him."
As for what she currently enjoys is working with her brother on his newly launched gin, Renais, which is pronounced "Renée" and means "rebirth." 
"What I really love is the culture here of the harvest. I like coming together with everyone. I like the rituals around it and the history and the connection with the people here," she said of the small French town Chablis where her family has long visited. "For me it's about family and community and it makes me feel grounded that there's somewhere I can come back to, year after year after year." 
She does, however, plan to act again. Per the magazine, if all goes to plan, she will begin shooting in early 2024.
"Yes, absolutely. But I'm happy to sit and wait for the next right thing. I love what I do," Watson said. "It's finding a way to do it where I don't have to fracture myself into different faces and people. And I just don't want to switch into robot mode any more. Does that make sense?"
Last month, Watson shared a rare life update detailing how her mindset has shifted while celebrating her 33rd birthday.
"I felt really sad and really pissed off about a lot of things. I learned more about love and being a woman," she wrote in part, also detailing how therapy helped her and all the things she did during her time away from the spotlight. "It took me three years, but I have finally figured out a daily practice and can actually keep it for more than a few days in a row."