/ Source: msnbc.com contributor
Dr. Phil McGraw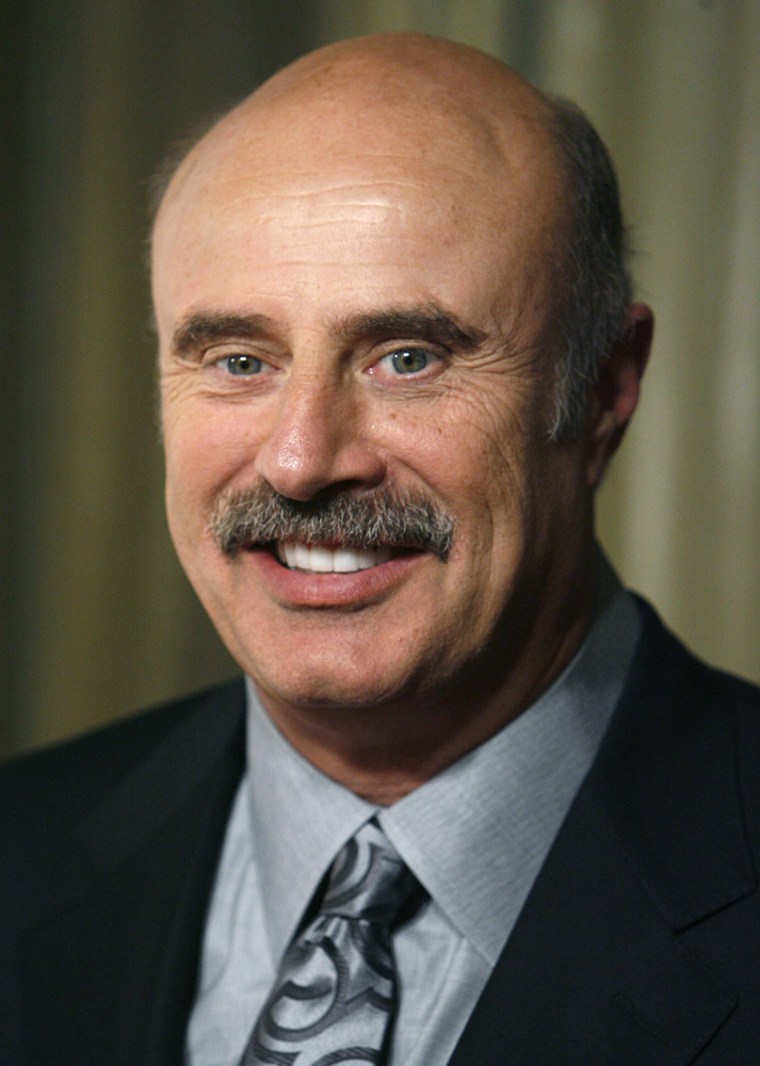 Before he landed his own Harpo-produced advice show, Dr. Phil McGraw chugged along as the weekly "Relationship and Life Strategy Expert" on Oprah Winfrey's hour of power. O thought the world could benefit from Dr. Phil's tell-it-like-it-is evaluations and finely honed soundbite platitudes. At least the Texisms packed a certain entertainment value in the beginning, but once the would-be king of controversy had a few best-selling books and a solo gig in his back pocket, the psychological one-trick pony act got old and the same-old, same-old approach played smug. The serial bad dads of the world have long since learned "that dog won't hunt," and the overweight masses now have enough dime store wisdom to lose weight (or not) for a lifetime.
Rachael Ray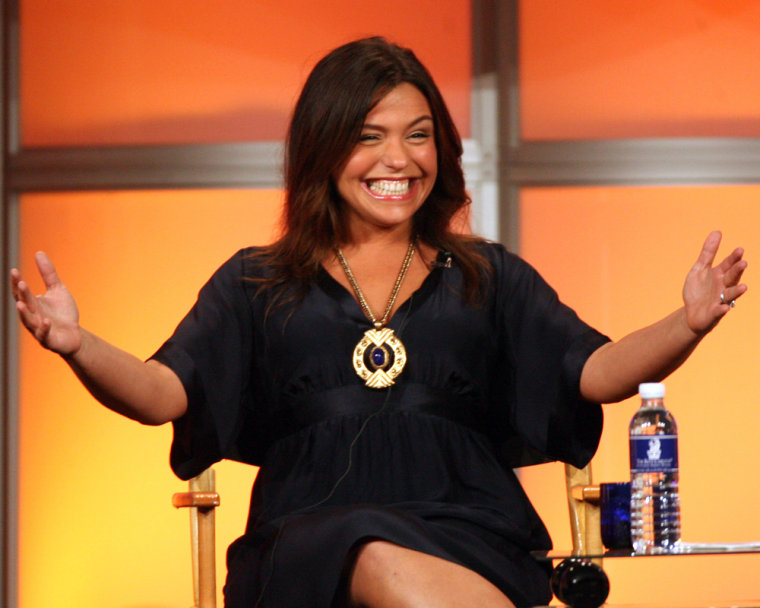 The perkiest Oprah acolyte to ever hit the scene is Rachael Ray, but it's still hard to peg her O-appeal. In the past Oprah always pushed her very own personal chefs with healthy approaches, like Art Smith and Rosie Daley, to new career heights, but it's hard to imagine anyone ever lost a pound or improved their cholesterol on Rachael's good eats. And, well, she isn't exactly a chef. Or even much of a cook for that matter; Rachael admits as much herself. "I have no formal anything," she said. "I'm completely unqualified for any job I've ever had." So, basically, her love-it-or-leave-it, oh-my-gravy personality got her the gig. As for what's cooking in the kitchen, with enough canned chicken broth and shredded cheese, you too could be the queen of the 30-minute meal.
Suze Orman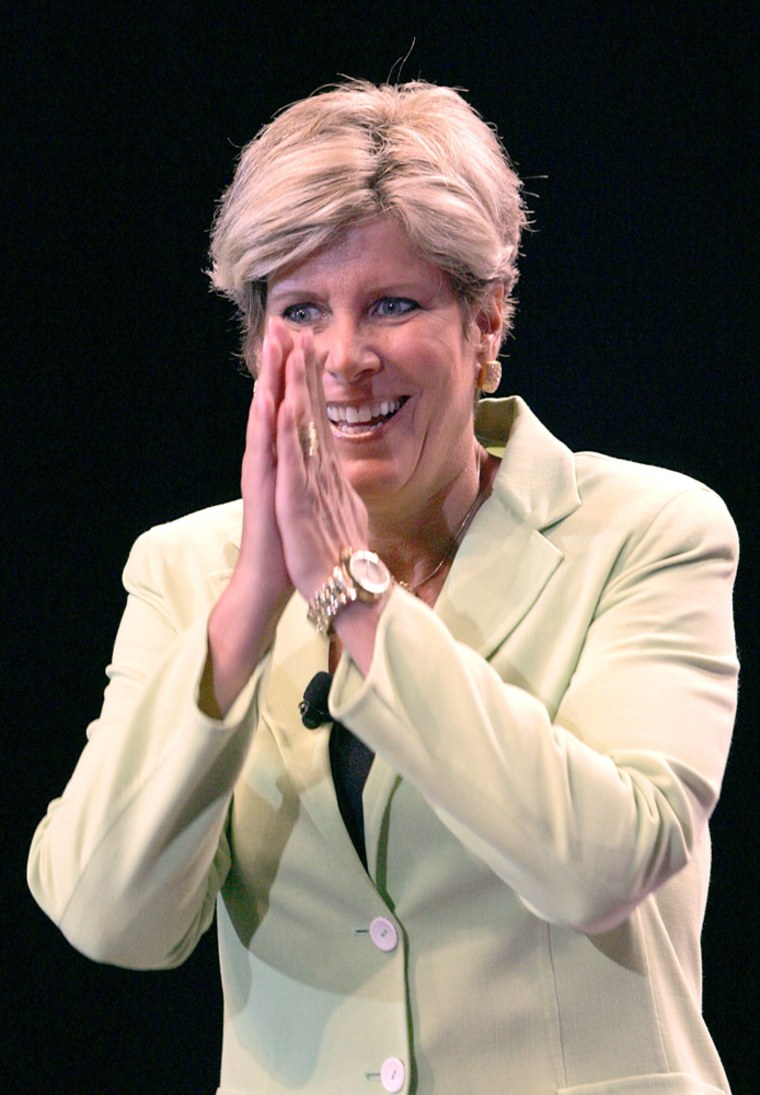 Money management guru and Oprah benefactee, Suze Orman has one question for the world: "Do you have a Roth IRA?" If not, she follows-up with this chestnut: "Get one NOW!" That's basically Suze's main money message. For those who've lived under a rock for a decade or perhaps come from some strange currency-free society, that gem could be big news. The rest of us can gain insights from Suze's less-played tidbits, usually delivered in the form of catch phrases. "Net worth equals self-worth!" Hmm. "Truth creates money. Lies destroy it." Really? Or for those looking for some intense financial guidance, there's always: "Your financial life is like a garden. If you tend a garden carefully, nourishing the flowers, pruning and weeding, it's going to be a lot more beautiful than if you just water it half-heartedly now and then."
Dr. Mehmet Oz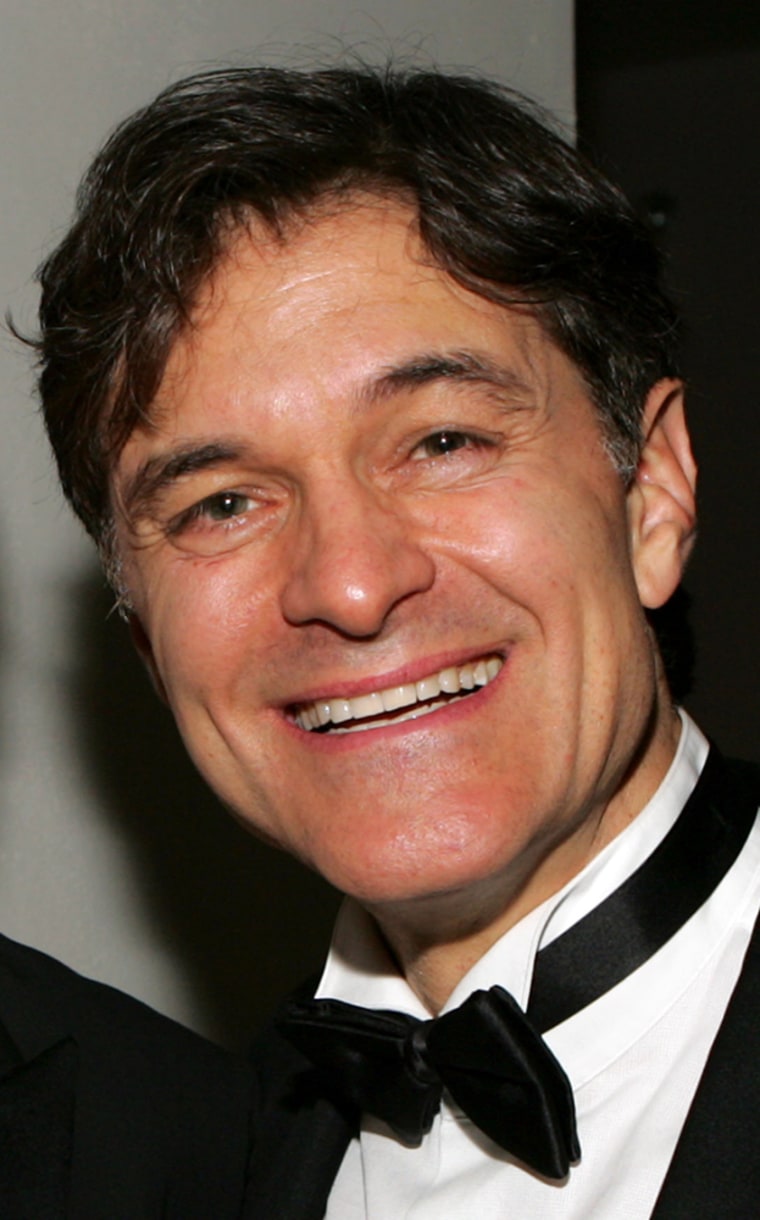 Probably the most technically qualified of the talk titan's band of experts is cardiothoracic surgeon and frequent Oprah-sofa-sitter, Dr. Mehmet Oz. Somehow neither his MD nor his MBA make him any less annoying. Among his more offending habits, Doc Oz loves to wear surgical scrubs on a talk show set. It's as if he wants to assure viewers that he is, in fact, a real doctor. Clearly he's either just come out of or about to head into OR. Intense! The MD's other MO is grossing everyone out. From advice on the proper cleaning of the male member to what one should look for in quality bowel movement, Oz straddles the line between informative doc and daytime disguster.
Nate Berkus
Once viewers have adopted Oprah-approved lifestyle, diet, money and health techniques, Nate Berkus helps them decorate their homes the O-appropriate manner. The Chicago-based interior designer can turn any environment into a scene worthy of a talk show set, and Nate insists it can be accomplished on any budget. Even budget-minded apartment dwellers unable to fill their rooms with fresh flowers and a virtual inferno of candles still have the option to spray starch a sheet to their wall. Seriously. And the average homeowner can rest assured that the only thing standing between them and the perfect shade of white paint is the purchase of every variant and followed by endless patch tests. Wow! It all comes under the heading of Oprah's indoor mission that "your home should be a reflection of who you truly are." Or who she is. Whatever.