"La La Land's" Damien Chazelle and "Moonlight's" Barry Jenkins both took home Oscar gold Sunday night — the former nabbing Best Director and the latter Best Adapted Screenplay— but their accolades were somewhat overshadowed by the biggest flub in Academy Awards history, which saw both men and their respective casts take the stage to accept the Best Picture award at the end of the evening.
That unforgettable moment after "La La Land" was announced the winner of the most coveted honor and "Moonlight" was then revealed to be the real winner has had film fans talking ever since.
But now, in a joint interview with Variety, it's the filmmakers themselves who are talking about it.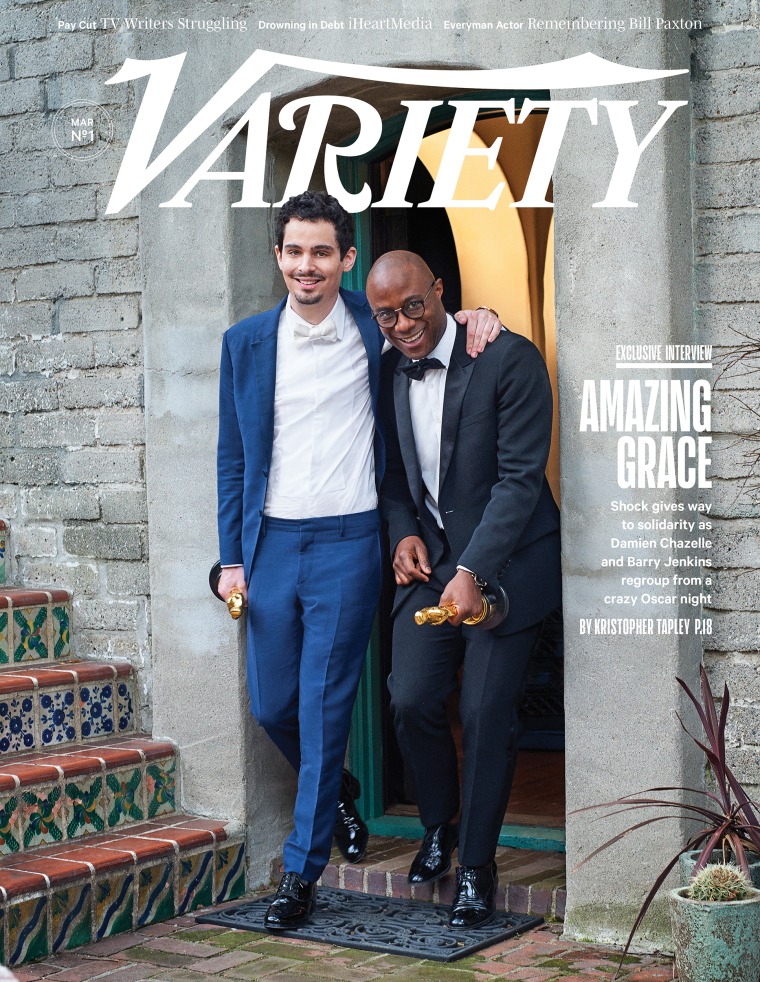 "It's messy, but it's kind of gorgeous," Jenkins told the magazine of "Moonlight's" win amid the Oscar drama. "You have these two groups of people who came together for a second. There's a picture with me hugging Jordan (Horowitz, a producer of 'La La Land'), and Adele (Romanski, producer of 'Moonlight') has her arm on his shoulder. That's what the moment was."
Yes, that awkward moment filled with confusion, elation and no doubt disappointment for some has come to represent a sort of professional and artistic unity for Jenkins — and for Chazelle, too.
RELATED: Oscar winners 2017: The complete list
"That's something Barry and I have talked about," Chazelle explained. "It's weird to be friendly with someone but to feel like there's a mano-a-mano thing, which I guess is the nature of the Oscars. So it was nice to explode that myth a little bit on a big stage."
Of course, it didn't start out as an exercise in Hollywood hospitality. For a few glorious moments, Chazelle believed his film had won.
"Everything looked so energized, I, at first thought there was some kind of prank going on," he said.
As for Jenkins, who remained seated at first, accepting his film's loss and then realizing it actually won was a whiplash experience.
"I had something that I had prepared to say and that thing went completely out the window," Jenkins noted. "I have been saying that Tarell (Alvin McCraney) and I are that kid in the film, and that kid does not grow up to make a piece of art that gets eight Academy Award nominations. It's a dream that I never allowed myself to have. When we were sitting there and that dream of winning didn't come true, I took it off the table. But then I had to very quickly get back into that place. And my first thought was to get to the stage to give Jordan a hug as quickly as possible."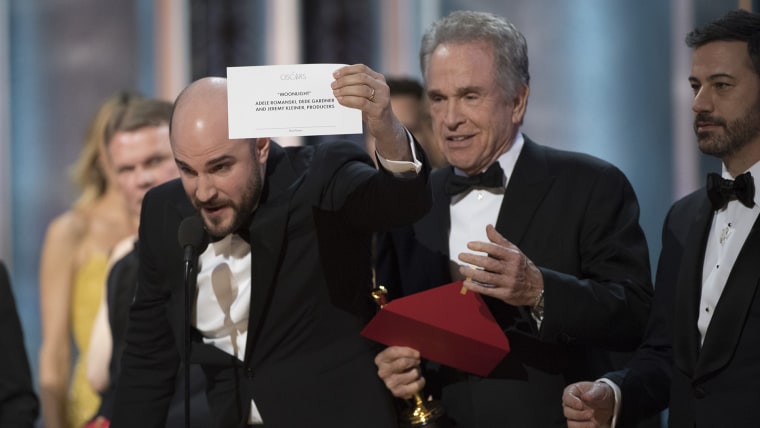 RELATED: Viola Davis becomes first black star to win Oscar, Emmy and Tony for acting
But their roller coaster night and mutual respect weren't the only things the men had in common by the time the Oscars were over.
Both of them made Academy history. Chazelle is now the youngest director ever to win, at 32, and "Moonlight" is the first film to win the top honor with a black writer-director at the helm.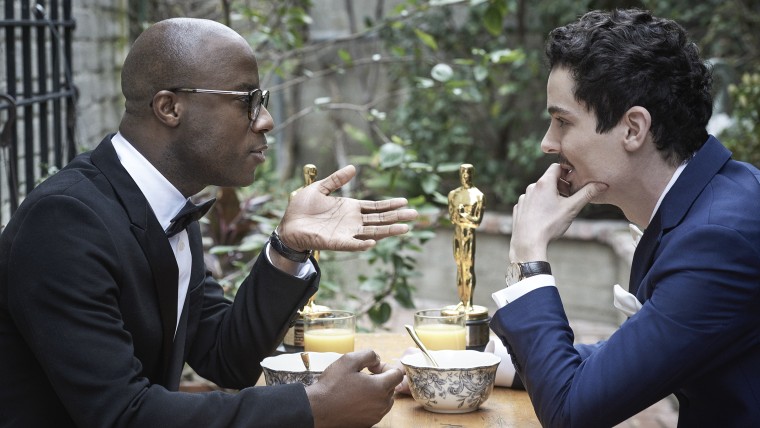 "I will be glad when all these firsts and thirds and fifths are a thing of the past," Jenkins told Variety. "So it's bittersweet. But it's not something you set out to do. I don't think Damien set out to be the youngest winning director. You kind of just create the work. These things just happen, until they don't."