The 72nd Miss Universe has officially been crowned.
On Saturday, Nov. 18, Miss Nicaragua Sheynnis Palacios was crowned the winner of the competition by Miss USA R'Bonney Gabriel, who was named the 71st Miss Universe in January.
Palacios was among the 84 women to compete for the title Miss Universe this year in San Salvador, El Salvador.
Miss Universe shared a video of Palacios' reaction to her crowning achievement on X, formerly known as Twitter, including the moment her name was announced as the winner. 
In the clip, Palacios looked shocked at first before she began to tear up on stage. As the booming applause and cheers continued, her hands began to shake as she covered her face before the big moment.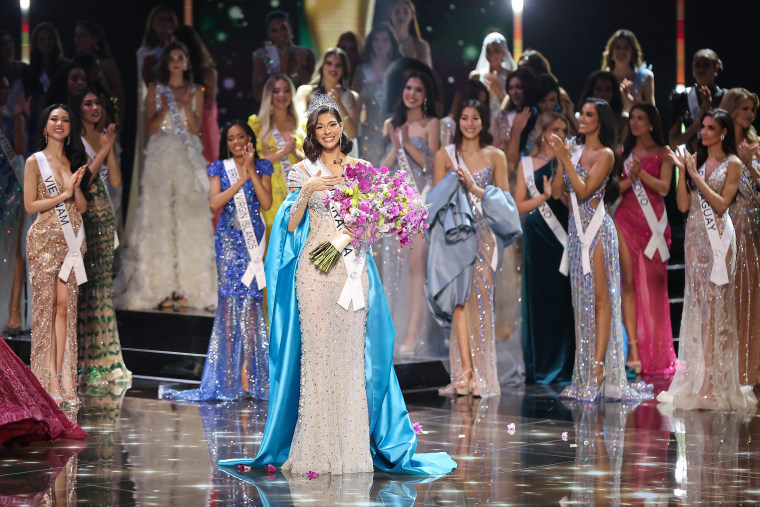 Eventually, the Miss Universe sash was draped around Palacios' body before she was handed a bouquet of purple flowers. To complete the moment, a massive tiara was placed on her head while the crowd continued to go wild.
Miss Thailand Anntonia Porsild was named 1st runner-up, with 2nd runner-up going to Miss Australia Moraya Wilson. Miss Puerto Rico Karla Guilfú and Miss Colombia Camila Avella completed the top five of the Miss Universe 2023 competition. Meanwhile, Miss Spain, Athenea Pérez, won this year's Miss Congeniality title.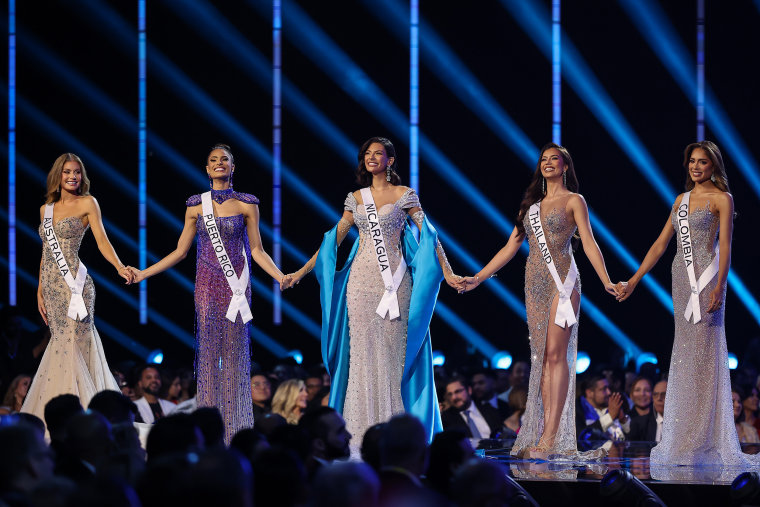 Palacios, who hails from Managua, Nicaragua, is an audiovisual producer and health activist, according to Miss Universe. She was able to support herself through her college Communications program by working at her mom's snack business. When her mom moved up north to find a better job amid economic crisis, she became the support — both economical and emotional — for her grandma and younger brother.
Inspired by her own struggles with anxiety, Palacios will be focusing on mental health as her cause, even starting the initiative "Understand Your Mind" where she interviews specialists on emotional care on TV.
In the hours leading up to final moments of competition, Palacios reflected on her journey in a post on Instagram written in Spanish. 
She said that she would be dedicating the night to her "inner girl" and the other girls who strive to dream as big as Miss Universe, encouraging them to follow their ambitions. Palacios also thanked her homeland, Nicaragua, for their support and for being able to be an "ambassador of your culture."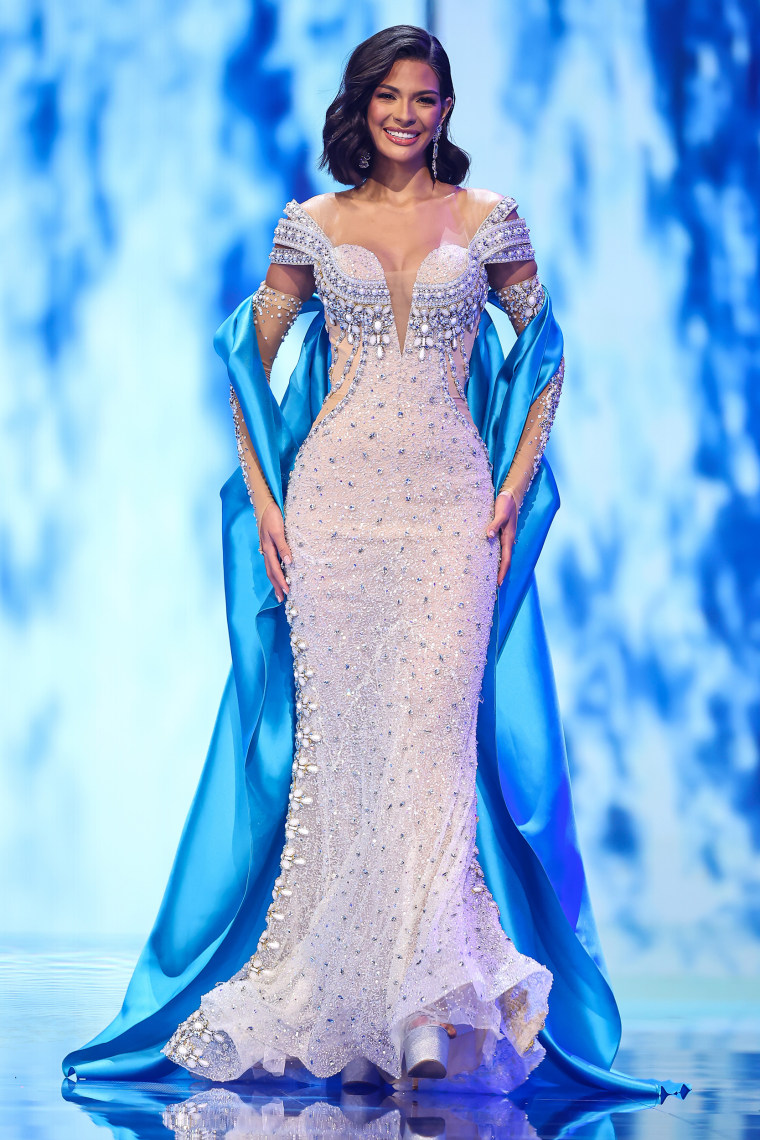 The 2023 Miss Universe competition was slated to become the most inclusive yet, per Business Insider. 
Miss Guatemala Michelle Cohn and Miss Colombia Camila Avella are both mothers, which was previously against the rules of the competition. Rikkie Valerie Kollé made history in July when she became the first transgender Miss Netherlands and is now the second openly transgender Miss Universe contestant following Angela Ponce in 2018.
Miss Portugal Marina Machete also became the first transgender contestant in her country to win the competition back in October.