Miley Cyrus is taking a walk down memory lane and offering context about a group photo that went viral in 2009.
In a new TikTok video, the singer reflects on a photo of herself, Taylor Swift, Demi Lovato and Emily Osment all walking together down a street. In the picture, Cyrus dons a casual ensemble — a tee, sweater and cargo pants — while her pals are dressed to the nines in red carpet attire.
"This picture has become a meme where it says, 'Be the Miley of your friend group,'" the 30-year-old explained and added the same caption to her post.
Cyrus went on to joke about the fact that she was surrounded by beautiful women in the now iconic snapshot.
"If you guys didn't know I was bisexual from this d--- picture, I don't know what's wrong with you," she said. "What? I mean hello! Look at 'em."
In 2016, Cyrus came out as pansexual and spoke about her sexual identity during an interview with Variety.
"Once I understood my gender more, which was unassigned, then I understood my sexuality more. I was like, 'Oh — that's why I don't feel straight and I don't feel gay. It's because I'm not,'" she explained at the time.
The "Jaded" singer then said she believes that the group was leaving the Grammys to go to The Cheesecake Factory when the photo was taken.
"Me and Emily, Taylor Swift and Demi Lovato are going to the Cheesecake Factory. These are some classy ladies," she said.
However, it looks like the photo was actually taken after the premiere of "Hannah Montana: The Movie," since Swift, Lovato and Osment were all wearing the same outfits they rocked at the event.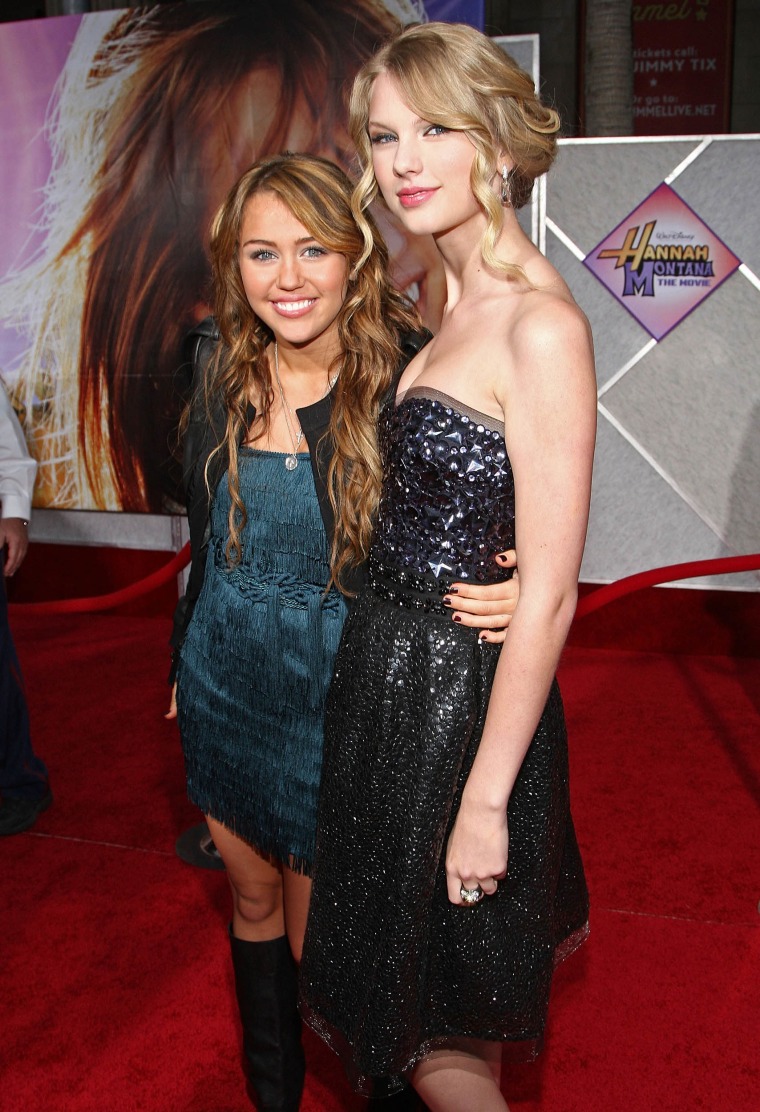 Cyrus' video is part of her new TikTok series titled "Used to be Young," the same name as one of her singles from the album "Endless Summer Vacation."
As part of the series, the singer opened up earlier this week about another iconic photo she posed for in 2008. In the picture, Cyrus wears only a blanket and is nearly nude on the cover of Vanity Fair.
Cyrus was 15 years old at the time and the magazine cover caused quite a controversy. In her TikTok video, the star explained that her younger sister, Noah Cyrus, played an important role in the photoshoot.
"My little sister Noah was sitting on (photographer) Annie's (Leibovitz) lap and actually pushing the button of the camera taking the pictures. My family was on set," she said.
The star also shared some details about her beauty look from the photo.
"This was the first time I ever wore red lipstick because Pati Dubroff, who did my makeup, thought that that would be another element that would divide me from (my TV character) Hannah Montana," she explained.