Kathie Lee and Hoda love Flo Rida, because they are not made of stone or robot parts. So it was an exciting day for them in Los Angeles when Flo showed up to perform his hit "Wild Ones," and asked them to sing the hook.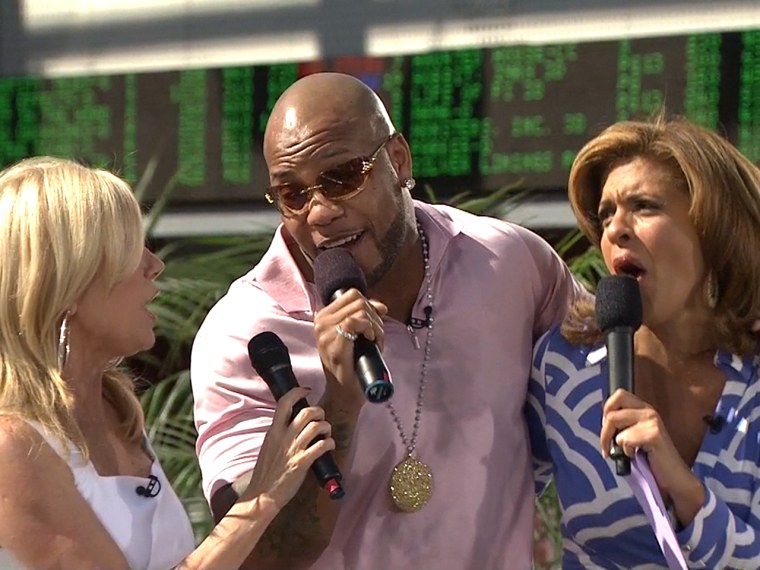 Flo and the ladies are old pals, so of course they were happy to help him out with a little Fourth Hour remix. It was… emotional. At least, the Los Angeles crowd seemed to be all about it.
Hoda asked Flo if he knew if a song was going to be a hit just from hearing it.
"Immediately I know," he affirmed.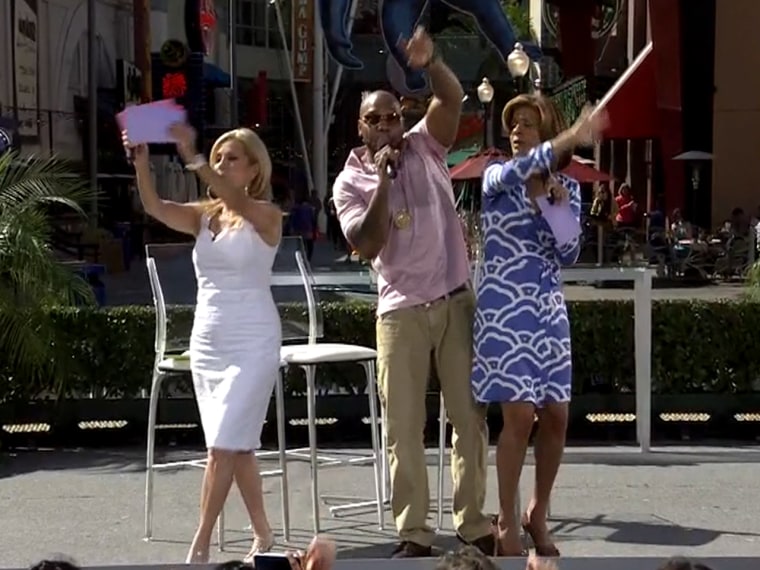 Hopefully the KLGH cover will go quadruple platinum so we can look forward to our favorite Wild Ones featured in a cavalcade of future hip-hop records. What do you think their stage names should be? We're thinking Floda Kotb and Chardonnicki Minaj.
Julieanne Smolinski is a TODAY contributor who has NEVER BEEN SO JEALOUS IN HER WHOLE LIFE.
More: Hoda and Flo Rida's mutual love-fest