Mark-Paul Gosselaar has many TV hits under his belt, from "Saved by the Bell" to "NYPD Blue" to "Franklin & Bash." But as we learned on TODAY Monday, he's also got many names — one of which tends to get left off when the credits on those shows roll.
As TODAY's Al Roker noted when Gosselaar visited, his former "Bell" co-star Tiffani Amber Thiessen has dropped the "Amber" from her professional name.
"Would you drop the 'Paul'?" Roker asked.
Not likely, said Gosselaar. "Mark-Paul is hyphenated; it's a first name," he said. "I do have a middle name; I could throw that in as well, again, if America doesn't mind the idea."
And what is this middle name? Harry!
WATCH: Jimmy Fallon reunites the cast of 'Saved By the Bell'
The actor said by adding it he could sound like a "distinguished actor" late in his career: "Maybe I'll just go by Harry. Or just M.P."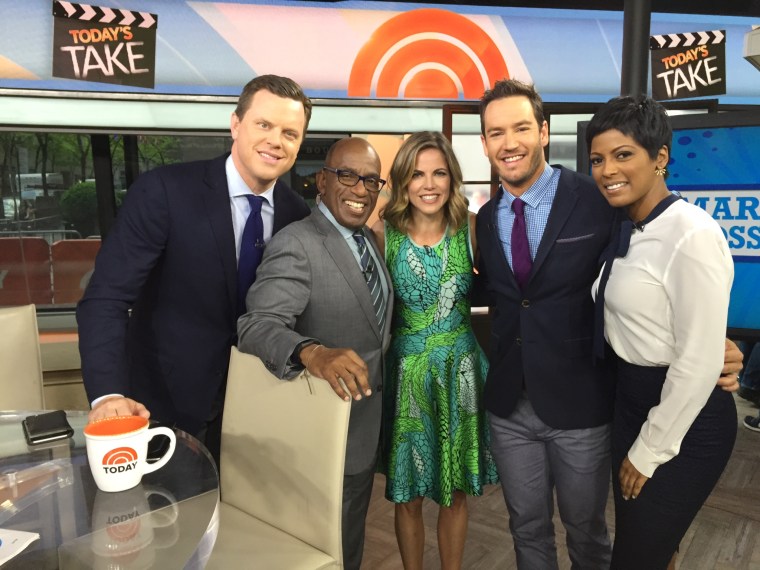 Anything is possible! Stay tuned this fall, when Mark-Paul Harry Gosselaar returns to TV on NBC's "People are Talking."