Someone call us a bus after seeing Mariska Hargitay's recent appearance on the red carpet.
The "Law & Order: SVU" star had fans trying to cool themselves off after she asked photographers to focus on her, uh, necklace at the Glamour 2023 Women of the Year Awards on Nov. 7 in New York City.
Hargitay, 59, requested photographers to zoom in on her necklace, which was sitting just above her bustline in her elegant dress. Her tiny "B" necklace was in honor of Glamour Woman of the Year honoree Brooke Shields, who had a memorable guest-starring role on "Law & Order: SVU" in 2017-18.
"Somebody go super close on my necklace because I'm wearing a 'B' for Brooke," Hargitay said in a video shared on Instagram by Glamour. "Can you see it? Can you go super tight?"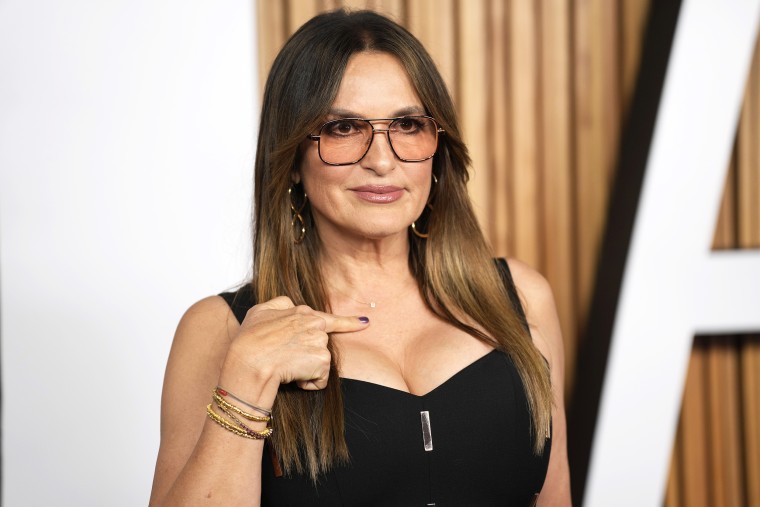 She then asked the photographers to "hold on" before she put her glasses back on. The daughter of legendary sex symbol Jayne Mansfield then pointed to her necklace, slid down her glasses and gave a coy smile before walking off.
"SVU" fans needed a timeout after a moment that had them as woozy as if Capt. Benson had leaned close for a near kiss with longtime partner Elliot Stabler (Chris Meloni).
"This why Stabler's wife wanted him to quit," one fan commented.
"No one's looking at that tiny necklace," another commenter wrote.
"I looked at her cleavage and now I am expecting the SVU unit to show up to my apt..." another person wrote.
"Someone help me pick my jaw up off the floor," one commenter wrote on Instagram.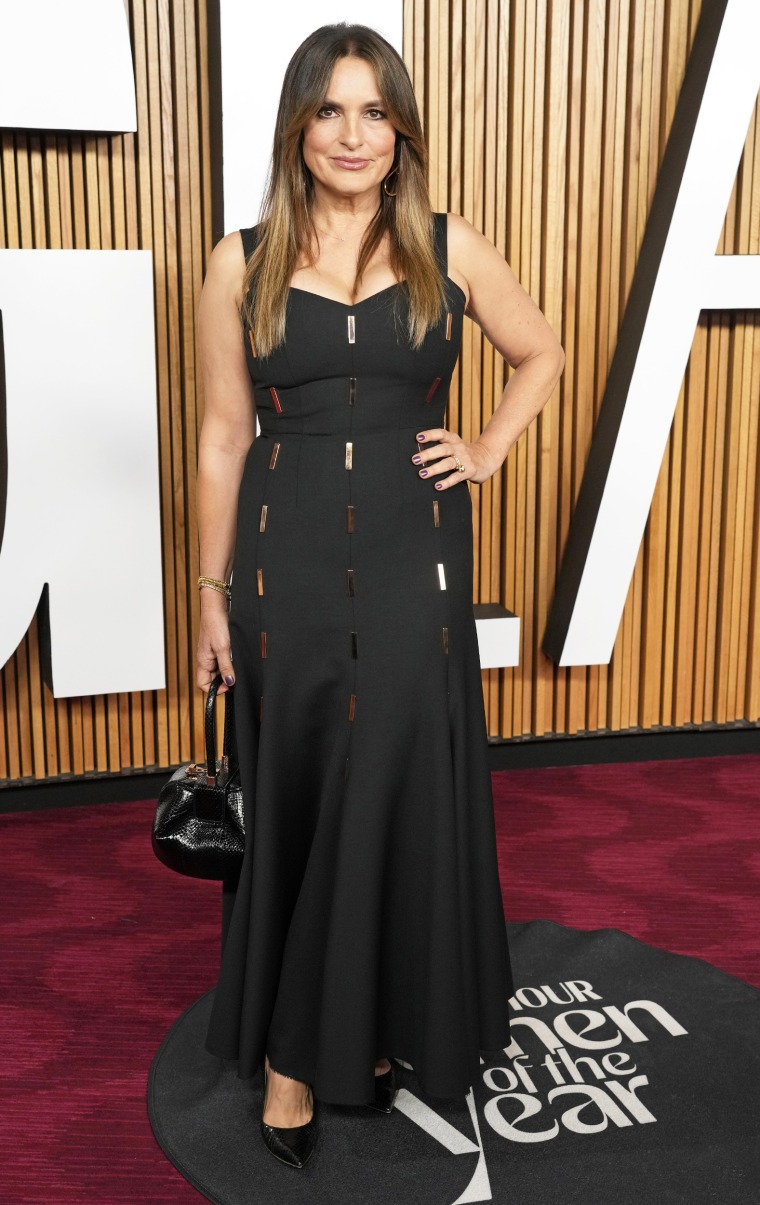 Hargitay was there in support of Shields, 58, who appeared on "SVU" as the duplicitous grandmother of Noah, the adopted son of Hargitay's character, Capt. Olivia Benson.
The Woman of the Year Award is the latest spotlight in a big year for Shields. She has a one-woman show, "Previously Owned by Brooke Shields," in New York this fall. She also released a documentary on Hulu earlier this year called "Pretty Baby: Brooke Shields," in which she reflects on her rise to prominence as a child actor and model, the impact of fame and traumatic events from her past.