Things are definitely looking up for Mandy Moore.
Not only does the singer-turned-actress have a hit TV show ("This Is Us"), she's engaged to Dawes frontman Taylor Goldsmith!
"I'm more grateful than I ever have been in my life," she recently told People magazine. "It's a very happy time."
It hasn't always been: The 33-year-old was married to musician Ryan Adams for six years, and they divorced in 2015.
"I had a few years of just unhappiness," she said. "From a career perspective, I felt like I was barely treading water ... That coincided with my personal life not being in a great place."
But she found the strength to turn things around eventually. "I stopped, I regrouped, I got myself better situated, and six months later ("This is Us") came around. And I was ready for it."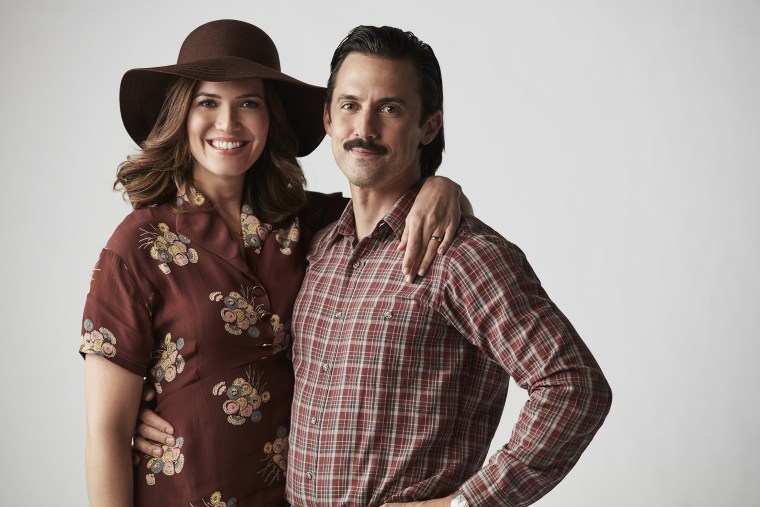 As for her relationship, we love this story: Moore took a picture of Dawes' album and put it on Instagram; Goldsmith learned she was a fan and they started emailing.
"Then we went on a date and the rest is history," said Moore. "Thanks, Instagram, for helping me meet my fiancé!"
They still use social media to keep up while apart (her show films in Los Angeles, while he tours with his band), she explained. "We spend hours FaceTiming each other. We fell in love before we'd even really held hands or kissed or anything."
Now that they're engaged, Moore said she doesn't expect a big blowout wedding. "We are both pretty quiet, private people," she said. "I never imagined myself with some beautiful dress in front of 300 people. It will be quiet and private — just for us."
The main thing, she says, is that "I feel incredibly understood and supported" with Goldsmith. "I feel incredibly lucky to have somebody who is like, 'I got your back.' I found the right person and I feel like we can handle everything together."
We imagine so!
Follow Randee Dawn on Twitter.