Brad Pitt's ever-evolving hairdo has taken another turn toward the short side as the actor was photographed sporting what appears to be a fresh buzz.
Pitt's long blond locks were pulled back and ponytailed just days ago at the Toronto International Film Festival. But Tuesday on the English set of the World War II film "Fury," Pitt's flowing mane was noticeably absent.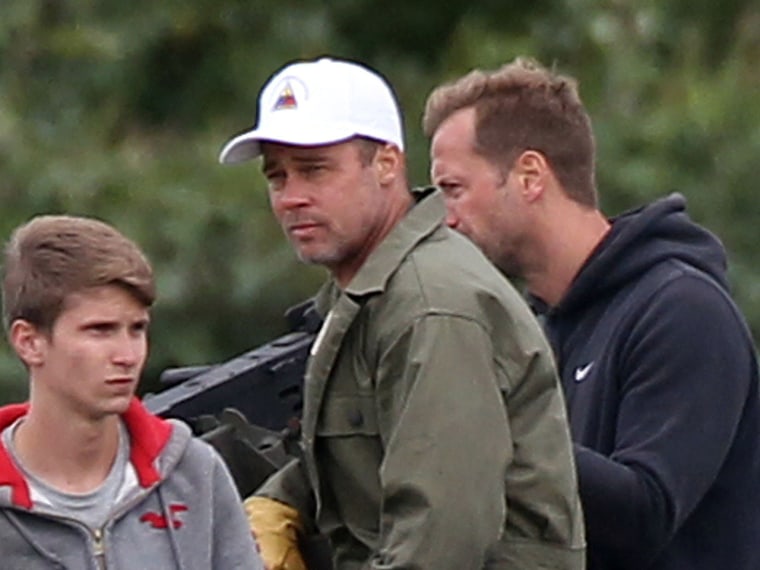 Wearing a green jumpsuit and white baseball cap, Pitt was seen riding atop some sort of military vehicle. In the film he portrays an Army sergeant named Wardaddy.

In Toronto, Pitt looked a little Val Kilmer-ish while there on Sept. 6 to promote "12 Years a Slave."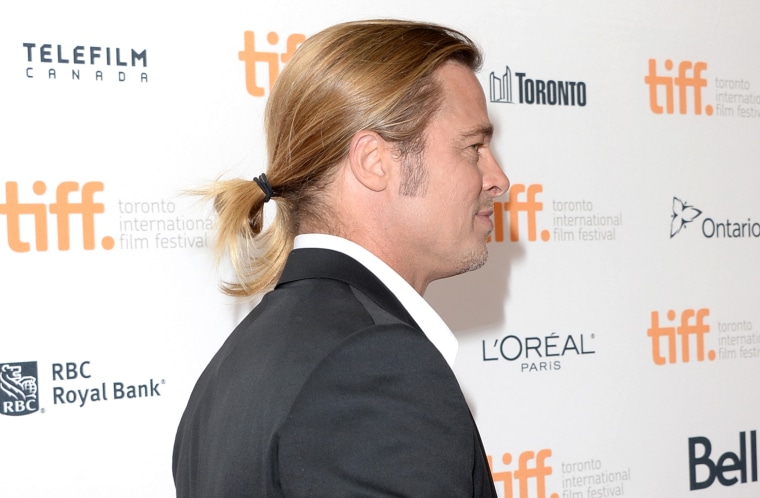 And in Tokyo at the end of July, Pitt let it all hang out alongside Angelina Jolie for the premiere of "World War Z."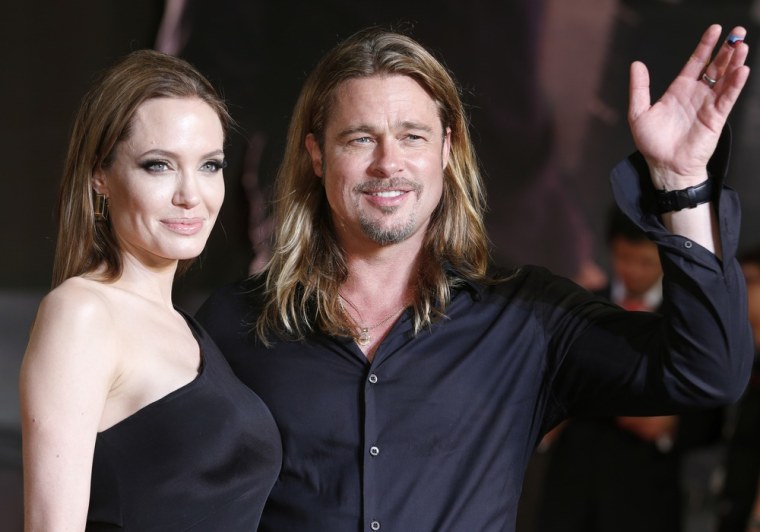 The 49-year-old star's 'do has been famously grown out, slicked back, trimmed, buzzed and grown out again over the years for a wide range of film roles. Looking for the long of it? Try "Legends of the Fall" or "Troy." If something super short is more your Pitt preference, go with "Mr. and Mrs. Smith" or "The Tree of Life." And if the unwashed in-between is up your alley, there's "Snatch" and "Killing Them Softly."