Sure, the Fourth Hour is usually a pretty lighthearted time, but never forget that above all things, Hoda Kotb a journalist. That's why she took the opportunity on Monday to ask guest co-host Lisa Rinna what the heck is up with her crazy pout.
"Can I ask about your lips?" said Hoda after about three minutes on the air.
"Seriously?!" said Lisa.
"I want to set the record straight," said "Dateline"'s finest, telling the cameras to get a close-up on Lisa's mouth while she provided an explanation for her trademark bee-stung kisser.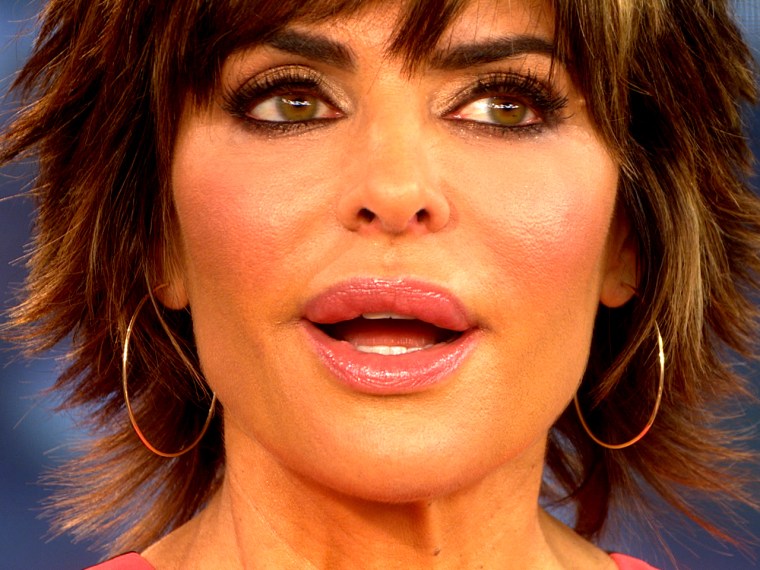 Lisa, the good sport that she is, complied, explaining that when she was in her early twenties, the movie "Beaches" inspired her to get her lips injected with silicone (happens to the best of us).
The pout was her signature look until recently, when she asked a doctor to remove as much of the silicone residue from her lip injections as he possibly could. "They get hard! It gets gross," Lisa revealed. But she insisted that while her new, more subtle look, is all natural, she doesn't regret her lips of yore.
"If you could unring the bell, would you do it again?" Hoda asked.
"I would do it again," said Lisa. "I never had a career before I had the lips. My lips have had their own career!"
Julieanne Smolinski is a TODAY contributor who once was actually lip-stung by a bee. It hurt.
More: The Fourth Hour's cosmetic surgery extravaganza
Kathie Lee and Hoda put Spanx on a dude (Would you?)
'Brotox,' 'man-ity,' and the new trend in male plastic surgery