The inevitable Oscar buzz has begun for "The Revenant" star Leonardo DiCaprio.
It a familiar feeling for the 41-year-old actor, who's been nominated for Best Actor three times but never won.
"These things are ... beyond your control," he told Willie Geist on TODAY Friday. "It's in other people's hands now."
And while the ultimate acting nod would be welcomed, it isn't a motivating factor in his work.
"I think anyone appreciates those types of things, for sure, of course — you know, to be recognized by your peers," said DiCaprio, who has received a Golden Globe nod.
"I know it's a cliché, but the truth is it's ultimately not why you do these films. You do them because if you love the art form — and cinema to me is the great modern art form — you can look back one day and say, 'I did that piece of work, and I gave it everything I could while I was there.' And if you have enough of those later on in life, you're a happy artist."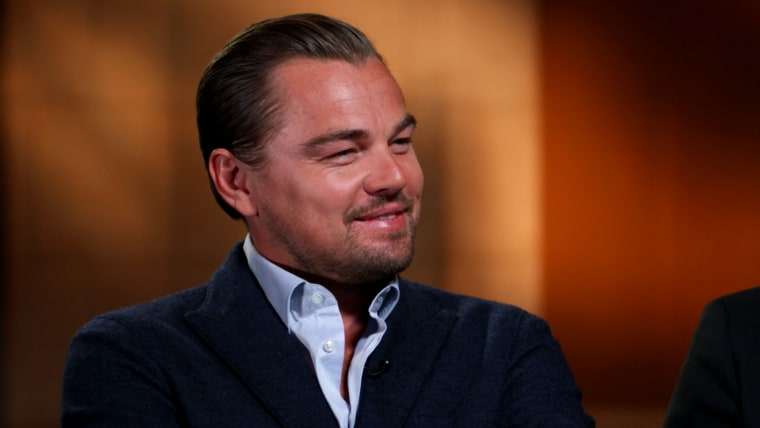 Inarritu, who took home three Oscars (Best Picture, Screenplay and Director) for "Birdman" last year, agrees with that sentiment.
"I share what Leo said, correctly," he told Geist. "Recognition and appreciation of the peers I think is always a great thing ... but actually that's a consequence. It's not a meaning. I think we gave it all and we are very proud and happy about it."
"We really did," DiCaprio added with a laugh.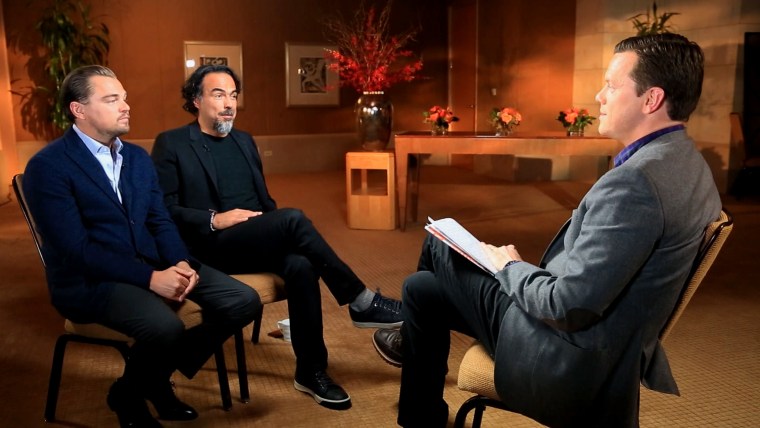 Watch the full interview to hear what they had to say about the intense process of making "The Revenant."
The film is open in theaters nationwide now. And see how it fares at the Golden Globes Sunday at 8 p.m. on NBC.
Follow Ree Hines on Twitter.