Lea Michele is no stranger to success, with two hit TV shows under her belt — but with that popularity also comes responsibility to her young fans.
"A lot of people feel the pressure of being a role model," Michele told TODAY during an event celebrating the SunChips Waves of Laughter campaign, for which she's a spokesperson. "But for me, I've lived an authentic life and what I've learned along the way I've tried my best to instill in these young girls."
The "Scream Queens" star has partnered with Step Up Women's Network, a nonprofit devoted to helping girls from underserved communities become confident, college-bound and career-focused. "The most important thing I want to instill in these girls is to really love yourself and be good to yourself," she added. "That's what I try to do every day and am proud of who I am."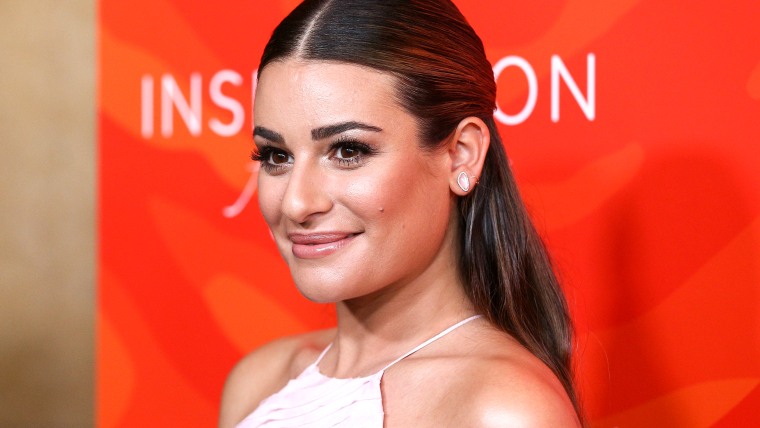 While many women focus on their flaws, Michele embraces her quirks.
"I try to be as loving of who I am for whatever uniqueness or quirks I have," she said. " My uniqueness is something that has helped me get to where I am today. I wouldn't change for anything."
"Laughter is incredibly great medicine," Michele noted. "Laughter is a wonderful thing for whatever is going on in your life. It's always going to be something that makes me feel good, no matter what's going on in my life."
The 29-year-old also credits her family for having helped her through the good times and bad.
RELATED: Lea Michele warms our nostalgic hearts with throwback 'Glee' cast photo
"I have great support from my family," she said. "My parents raised me with a really strong backbone and a really good head on my shoulders. My mom is my safety net in life, so I always know I can reach for the stars and push really hard. My mom and dad will always be there to catch me if I fall."
Michele feels so lucky to have such loyal and caring parents that she hopes to follow in their footsteps when she starts her own family.
"I attribute a lot of my confidence to my family. They are so wonderful and did such a great job in raising me," she said. "I'm just going to have them write it all down for me so I can copy what they did when I have kids."
No matter the highs and the lows the brunette beauty has had to face, she's learned that looking out for herself is key to staying positive and balanced.
"I take good care of myself and more than anything, I am kind to myself," she concluded. "Confidence is important, but I think it's really important to love yourself and that confidence just grows."