At this year's Super Bowl halftime show, Lady Gaga put on a performance that was as big as the stadium itself — in fact, a little bigger.
The ceiling opened at NRG Stadium in Houston and fans saw Gaga perched high above the field, where she sang "God Bless America" before plunging down to the field suspended by a pair of cables. Yes, cables.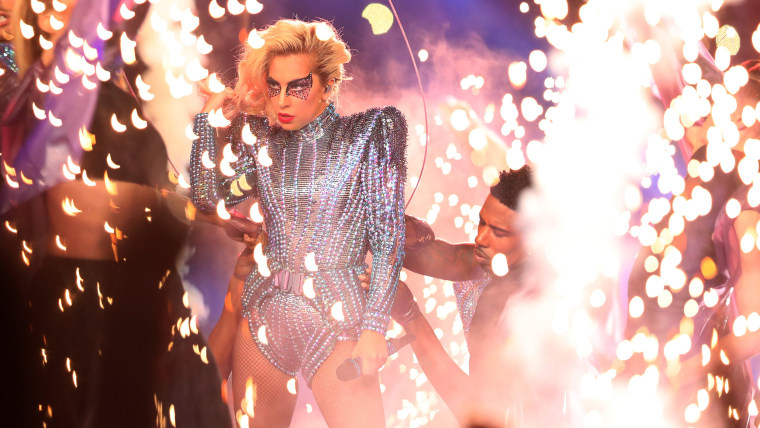 The superstar wore a silver embellished leotard with matching boots.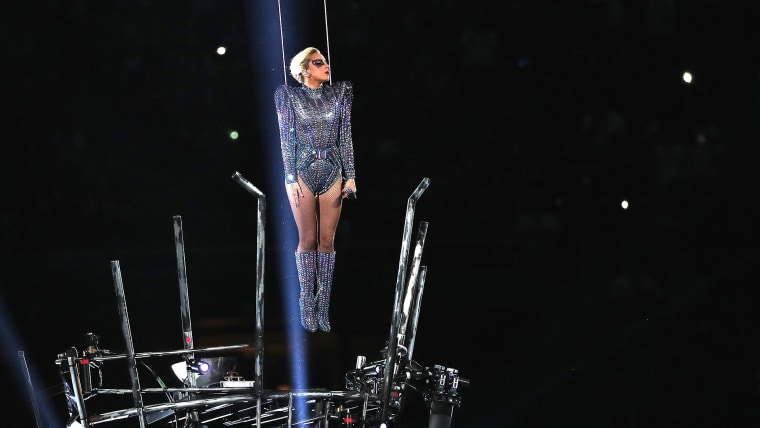 Once safely inside the stadium, Gaga got the crowd dancing with "Poker Face," and also touched on other hits, including "Born This Way," "Just Dance" and "Bad Romance."
RELATED: George H.W. Bush, Barbara Bush get big welcome at Super Bowl 2017 coin toss
And of course, there was a costume change: Gaga stripped down into a white, rhinestone-studded crop top toward the end of her show.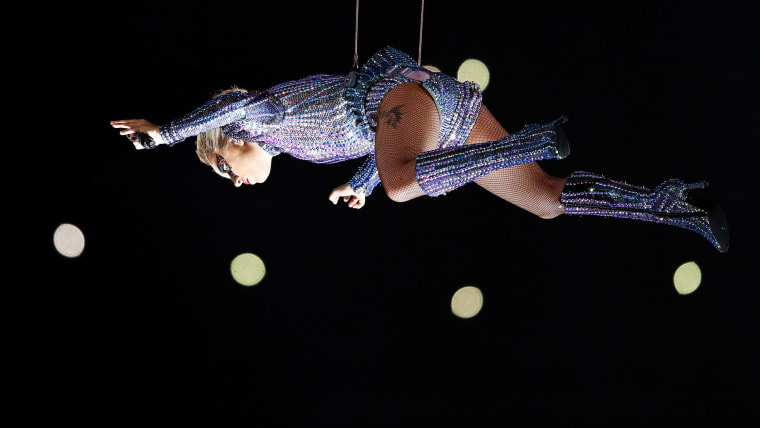 But the performance wasn't all high energy. She slowed it down with one of her newest songs, "Million Reasons," which she played on the piano. In one particularly adorable moment, she paused for a shoutout: "Hey, Dad. Hi, Mom," Gaga said.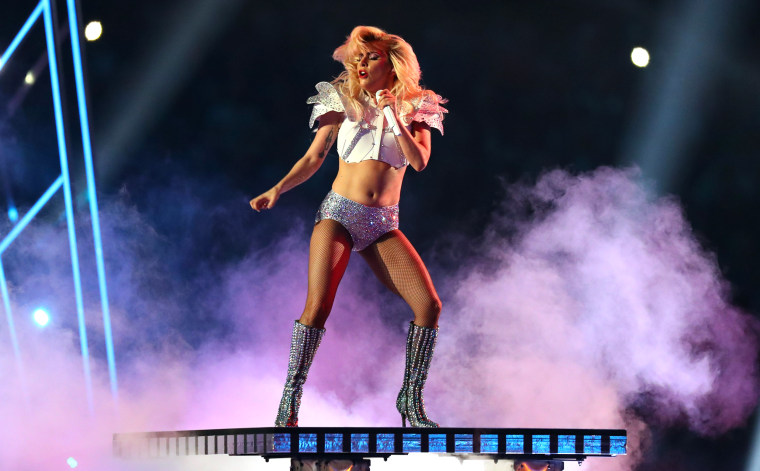 The singer's mother Cynthia Germanotta recently told TODAY in an essay that her daughter has wanted to perform at the Super Bowl since she was a child.
RELATED: Super Bowl recipes, from chicken wings to football truffles
"She dreamed of someday taking the stage herself for one of those iconic performances — she practiced her vocals, she perfected her dance routines, she planned her costumes," Germanotta wrote.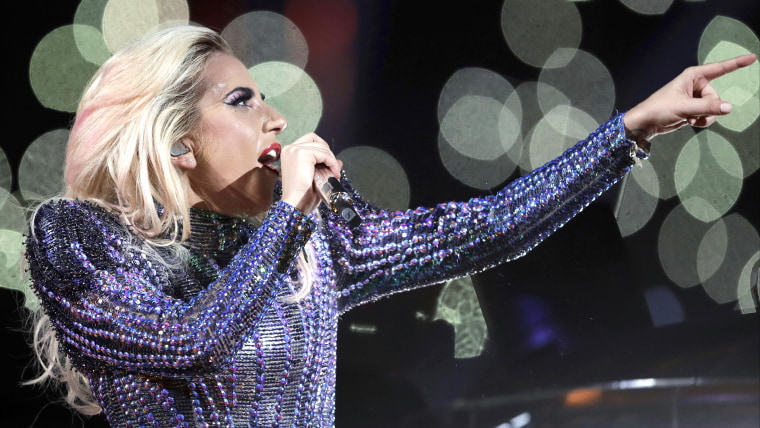 RELATED: Little fans show adorable Super Bowl spirit from Atlanta hospital
It's clear all the hard work paid off! Gaga's famous fans agreed, including her pal Tony Bennett, and they had lots to say about her show on Twitter:
And of course, there was this joke:
Gaga's performance ended like any good halftime show: with fireworks. And now, back to the game!