There's still no date set for the upcoming sequel to the beloved animated flick "Frozen," but eager fans don't have to wait to see Elsa and Anna back together again.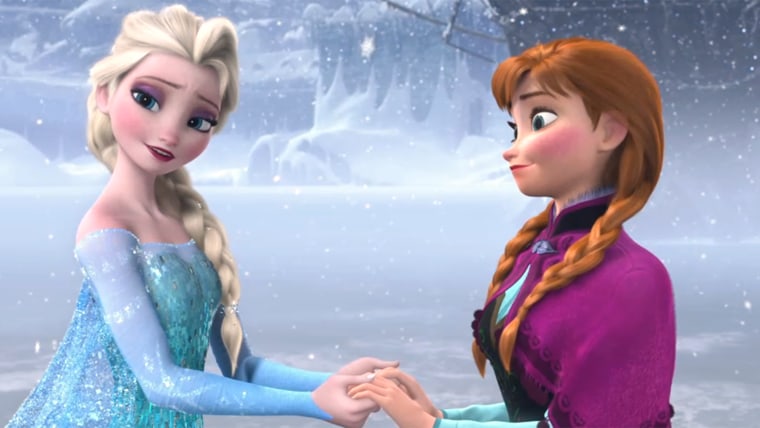 Over the weekend, stars Idina Menzel and Kristen Bell reunited for a good cause — and during the event, Bell offered up a great treat.
After Bell took the stage alongside her on-screen big sister Sunday morning to benefit A Broader Way Foundation — an arts-focused charity for girls co-founded by Menzel — she took a solo turn at the mic to sing a rare song.
MORE: 'Frozen' director to parents: I'm sorry for 'Let It Go'!
Josh Gad — aka Olaf — was also on hand and he shared a short clip of Bell belting out "The Spare," a catchy tune that was cut from "Frozen."
"Who sounds like this at 10 AM?!!!" he wrote in a caption alongside the video. "Insane."
MORE: Don't let it go: Disney officially announces 'Frozen 2'
This isn't the first time the actress has delivered a sample of the song. She performed portion of it for eager fans who gathered at Frozen FANdemonium in 2015, too.
Follow Ree Hines on Twitter.