It's the costume we suspect Kathie Lee Gifford has wanted to wear for years!
Yep, on Halloween morning we went all the way back to the classic days of "Regis and Kathie Lee!" The real-life Kathie Lee Gifford put on her best dark wig, suit and tie to play her longtime co-host Regis Philbin!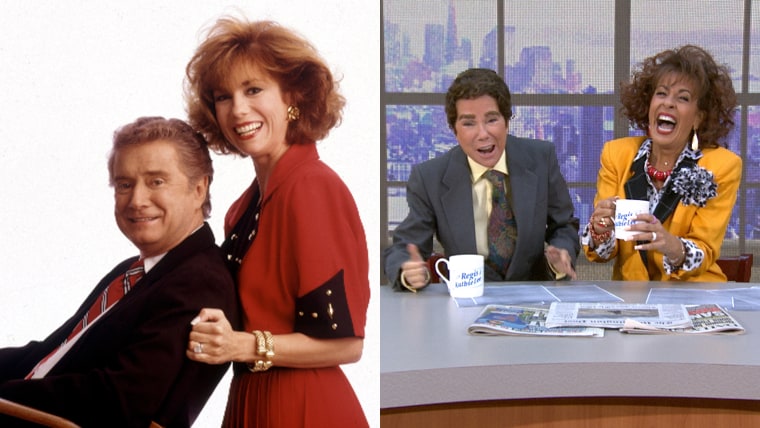 RELATED: See TODAY Show's '90s Halloween 2016 costume reveal
Of course, that meant we needed another Kathie Lee, so Hoda Kotb got her hair fluffed out big time, put on some chunky jewelry and long nails and became ... the perkiest, cheeriest Kathie Lee ever!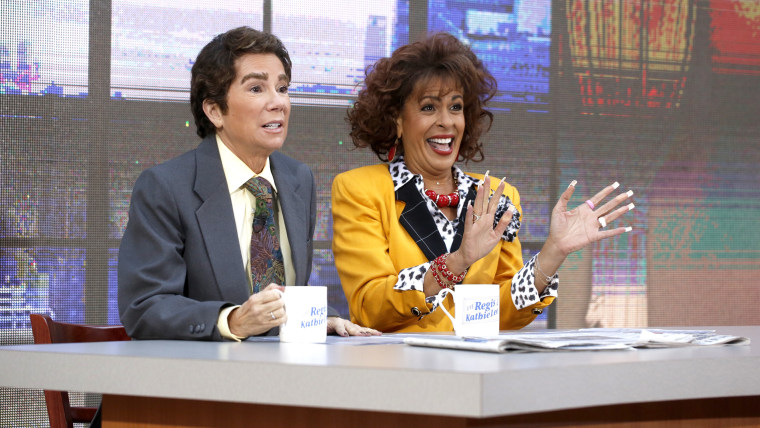 Confused yet? Brace yourself: Regis Philbin himself also stopped by the TODAY plaza to enjoy in all the fun and games.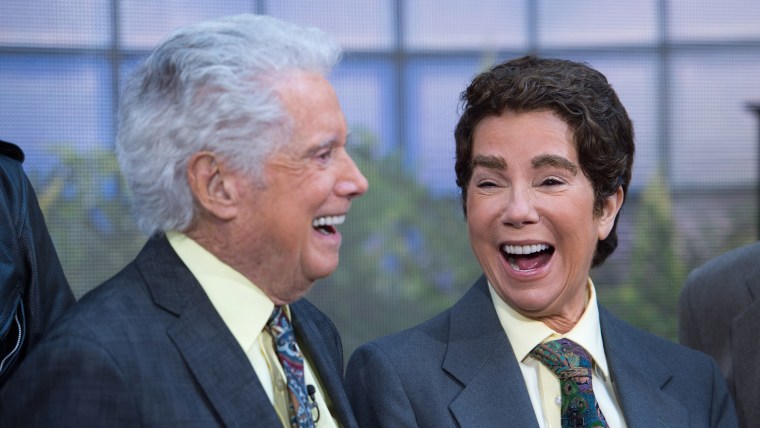 RELATED: And the crowd goes wild! Regis Philbin returns to the TODAY studio
"Don't mind me! Nobody does around here, nobody!" said Regis, slapping their desk and storming off the set in his best grumpy ex-host style.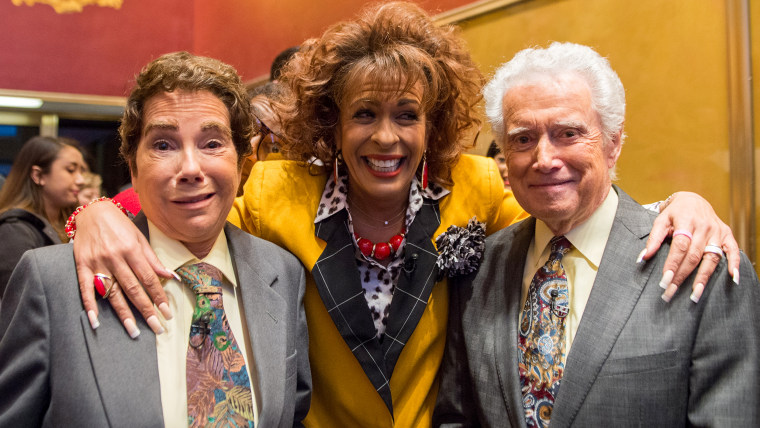 Of course, in the fourth hour of TODAY, the trio was back to ham it up as much as possible.
There was Kathie Lee as Regis continuing to grump along, and Hoda as Kathie Lee singing show tunes and showing off photos of her children ... and then there was the actual Regis as "Live!" executive producer Michael Gelman, whose job seemed to entail collecting video tapes and getting bossed around mercilessly by "Regis."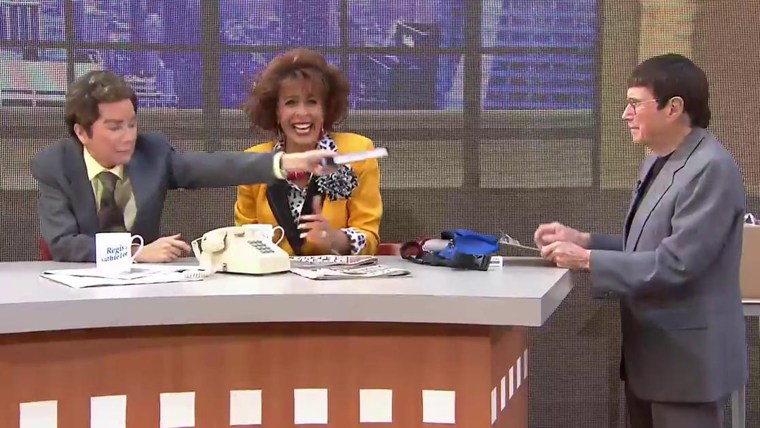 They ran through 1990s headlines about whether Apple would be able to succeed as a company, a new "blue pill" to help men in bed, and then got up to do the "Macarena," creating a 90s trifecta rarely seen on TV in the new millennium.
RELATED: Jenna Bush Hager shakes it Macarena-style dressed as grandma Barbara Bush
So what did it take to pull off Regis? "Attitude!" said Kathie Lee in her best Regis voice.
Talk about a trick ... that's also a treat!
The TODAY anchors have created some memorable costumes and themes over the past two decades. Check out some of the highlights.
Follow Randee Dawn on Twitter.