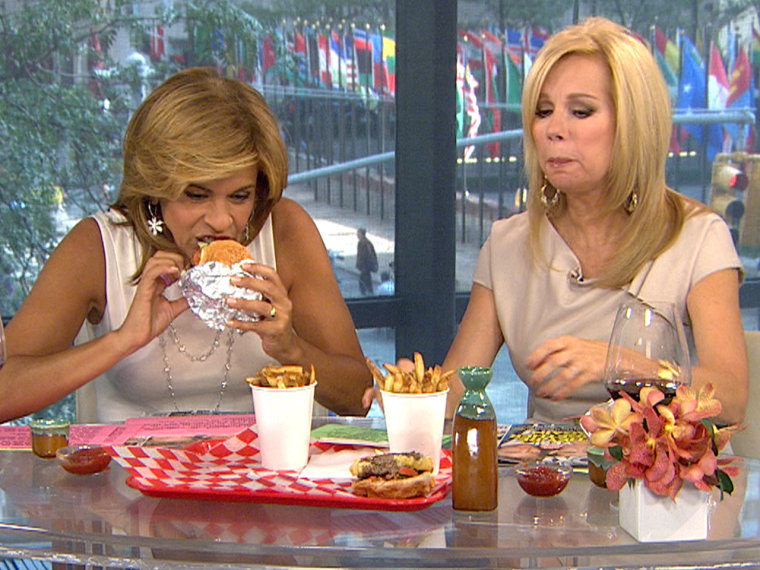 The best burger chain in all the land? According to the nation's fast food aficionados, the honor belongs to Five Guys.
Trailing just behind were the much-beloved regional favorites In-N-Out Burger, Fuddruckers, A&W and Smashburger, according to a survey by customer intelligence group Market Force.
Five Guys continues its winning streak, after Zagat's Fast Food Survey also gave it the "Best Burger" award for the last two years.
One thing the winners all had in common was variety. The DC-based chain prides itself on its myriad toppings. (There are, according to the restaurant's website, over 250,000 possible ways to order a burger.) In-N-Out is also famously customizable, with a "secret menu," and Smashburger lets you add fancy schmancy extras like gruyere and truffles.
The ladies sampled Five Guys' fare on Thursday, but KLG was not too into the bells and whistles. She picked off all of the toppings. Looks like some people just like a naked patty.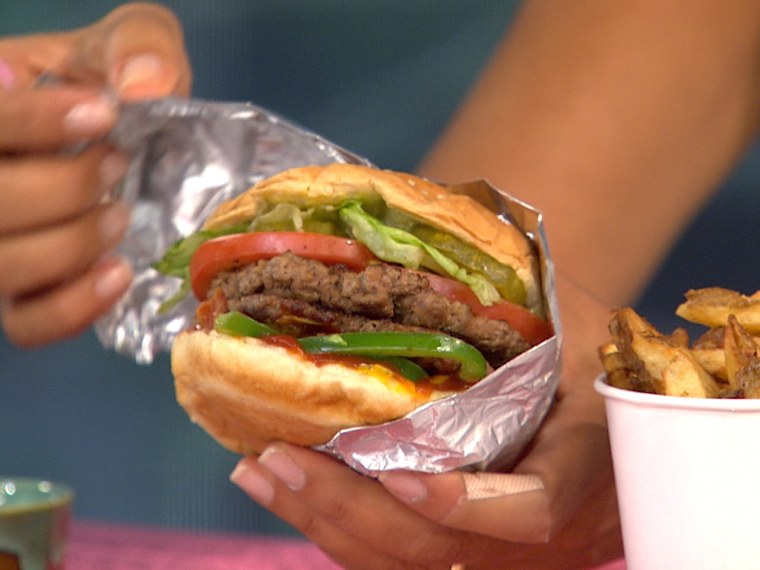 And you? Do you agree with the results? And do you like your sandwich with the works, or bare-bunned?
Julieanne Smolinski is a TODAY.com contributor who likes a fried egg on her veggie burger.
More: Kathie Lee and Hoda eat $600 worth of burger