"Pretty Woman" is one of Hollywood's best-loved romances thanks to the electrifying chemistry between Julia Roberts and Richard Gere — but it took a little convincing getting Gere to be her co-star, Roberts says.
The Oscar winner, 50, reveals in a new interview with Entertainment Weekly editorial director Jess Cagle that she begged Gere to accept the role of wealthy businessman Edward, her love interest in the 1990 flick.
"I just said, 'You have to do this movie ... And I kind of pleaded with him in a very real way," recalled the actress, who earned an Academy Award nomination for her role as a down-on-her-luck prostitute named Vivian.
Roberts, who stars in Amazon's upcoming psychological thriller, "Homecoming," said she and the movie's late director, Garry Marshall, "couldn't find anybody we wanted" for the role at first.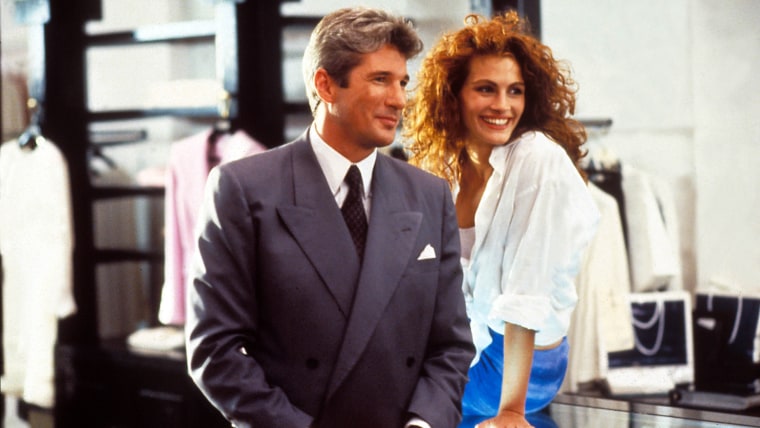 But soon both began focusing on Gere.
The pair flew to meet the actor in New York, where Marshall left the two stars alone to chat.
"He's a very serious actor and he had very specific thoughts about the movie and the part and what worked and what didn't work for him," Roberts remembered. "And I think I just nodded and smiled a lot and agreed with everything he said."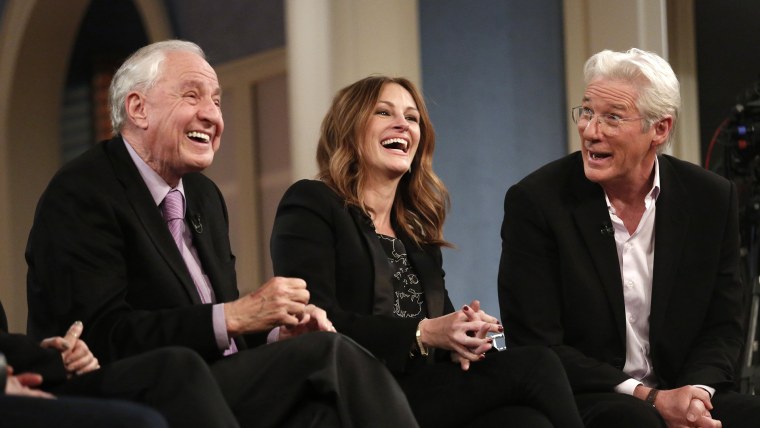 If Gere was at all reluctant — and he was, according to Marshall, who revealed in 2015 that the actor initially turned down the role — that changed after the trio shared a jovial meal together.
"All three of us went out to dinner and had a great time," Roberts remembered, "and he changed all of our lives forever by agreeing to do this movie."
Watch Roberts share her memories in the clip above.