The past 25 years have done little to dull fans' memories of the many iconic scenes from "Pretty Woman" — but Richard Gere needed a bit of a refresher.
When the cast of the blockbuster rom-com reunited for an anniversary celebration on TODAY (Part I aired Monday), they re-created our favorite, unforgettable moments from the film.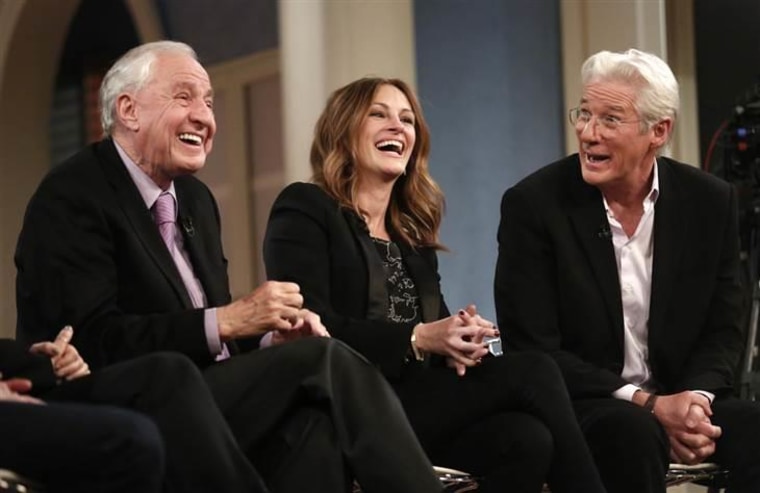 When TODAY's Matt Lauer asked Gere to walk him through the scene where the actor snapped the jewelry box at co-star Julia Roberts after presenting her with an impressive necklace, well, Gere wasn't so sure about it.
"So, well, I have ... a gift for her, which was ... was it a ring? I don't remember," he said.
"It was a necklace," Roberts reminded him.
"The neck!" director Garry Marshall added, prompting all to laugh.
"I swear he was there!" Roberts said of her leading man.
But when it came to the really important components of the scene — his tux, her gorgeous red gown and, of course, snapping the box — Gere's memory was just fine. In fact, he said Marshall set him up to do the on-screen prank without telling Roberts about it at all. And as it turns out, that scene wasn't even meant to make it to the big screen.
"I do gag reel stuff," Marshall explained. "So he snapped it, but she laughed so well that people said to leave it in the movie."
Good call!
Lauer also led Roberts and Gere into a do-over of the movie's makeover scene. Gere's first response? Much to the amusement of Roberts, Marshall and co-stars Hector Elizondo and Laura San Giacomo, he said, "I don't remember the scene take [at] all."
"Where's Grodin when you need him?" Lauer joked. (Fun fact: Actor Charles Grodin was originally in talks to play Gere's character in the film.)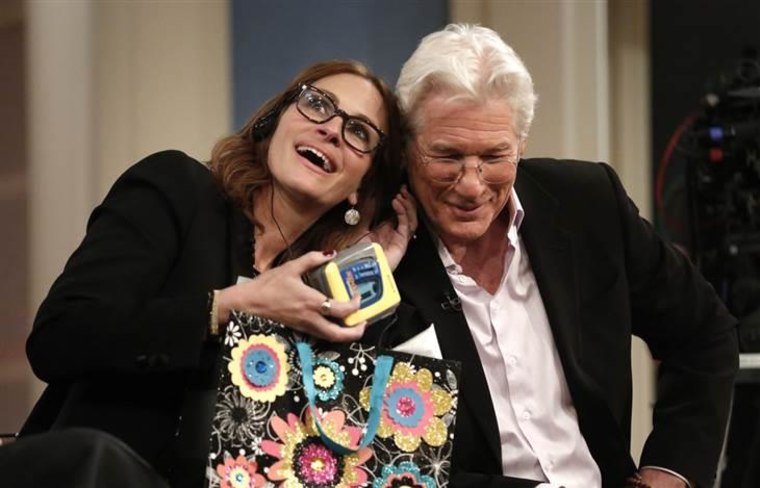 Luckily Gere's pals offered him a little help putting the scene back together — and little friendly ribbing — as they all went on to share more movie magic.
Watch till the end — Lauer had a very special "Pretty Woman" surprise for one cast member.
And take heart, fans! If our two days of anniversary fun have you craving even more from the timeless tale, you may be in luck. Marshall is hoping to bring "Pretty Woman" to Broadway.
Follow Ree Hines on Google+.