John Stamos is taking a look down memory lane.
The "Full House" actor commemorated his 60th birthday by sharing some sweet moments he's had with his friends and family over the years.
In one throwback video he shared, Stamos sat in a room full of people and clapped his hands as Tom Hanks got up to sing and do a little dance.
Then, in another video, Stamos gave Bob Saget a hug after the late actor took the mic and appeared to give a sweet speech about Stamos to honor his 50th birthday.
"John, I love you a lot," Saget said at the time. "You deserve so much happiness."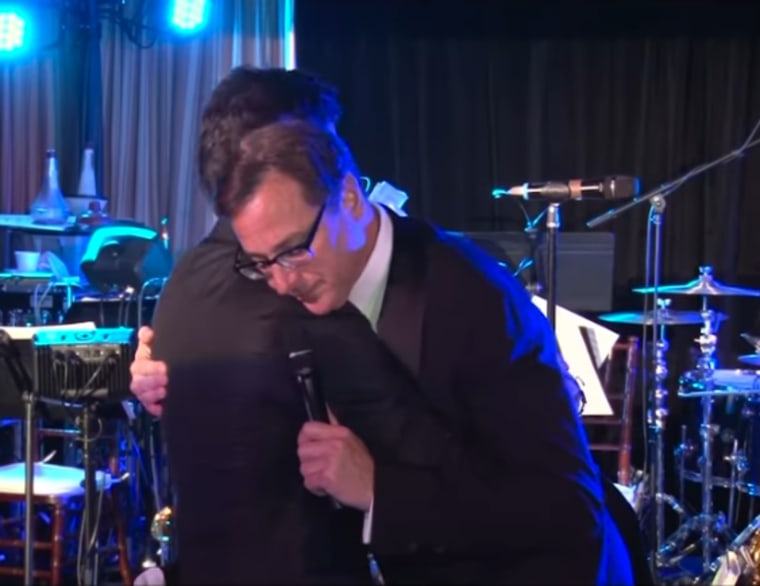 Other members of the "Full House" cast made appearances. In one throwback video dated Aug. 18, 1989, Candace Cameron Bure, Lori Loughlin, Dave Coulier and Saget sing happy birthday to Stamos.
He also shared a 20-year-old photo of himself standing next to a cake with his face on it. The icing read, "Happy 40th birthday... You old fart!"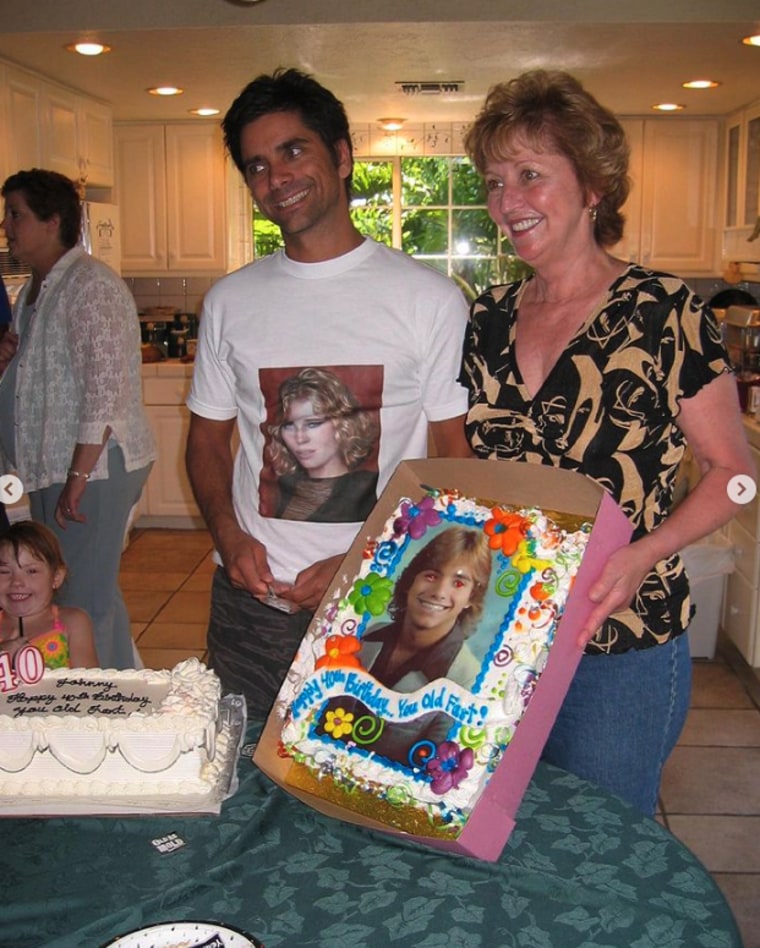 The last photo in Stamos' carousel was of one of him, his wife, Caitlin McHugh, and their son, Billy, relaxing on the beach.
In the snap, Stamos adorably looked over at his kid who was sitting on his lap while McHugh laid her head on Stamos' knee.
"Looking back on some of my favorite birthday memories over the years. Tomorrow is 60," Stamos captioned the post.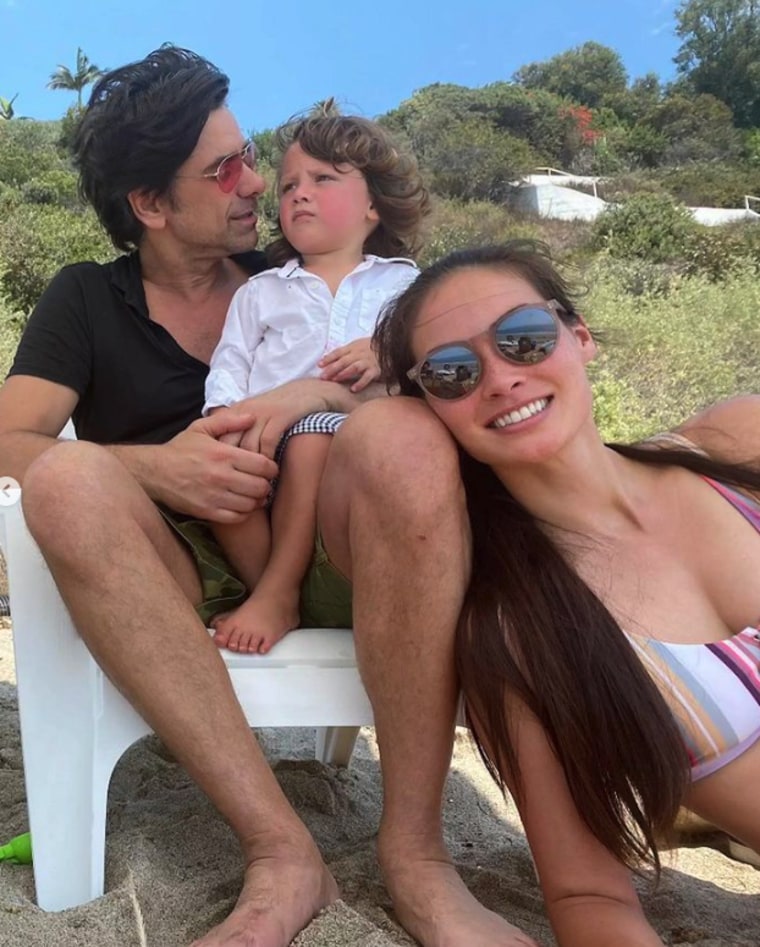 Coulier sent his well wishes and commented on the post, writing, "Love you, brother. See you soon!" with three heart emoji.
Bure added,"You make 60 look gooooooood."
Stamos' milestone birthday comes a few months before the publication of his memoir, "If You Would Have Told Me," which he started writing after becoming a father at 54 and after the death of Saget last year.
Stamos and Saget, who was found dead in an Orlando-area hotel room in January 2022 at age 65, were longtime friends and grew close after working together on "Full House."
"I am broken. I am gutted," Stamos tweeted last January. "I am in complete and utter shock. I will never ever have another friend like him. I love you so much Bobby."