When naval officer Manny Abell returned to "Jeopardy!" Tuesday night in the hopes of continuing his then two-day streak on the show, he stepped up to the podium with $42,798.
When he finished as a continuing "Jeopardy!" champion a half-hour later, he'd added to that total ... and had $42,799.
Yep, that's right: on "Jeopardy!" a win is a win, no matter how small. And thanks to an amusing and rare combination of factors (including some not-very-strategic betting on the part of his competitors, Carlo Nobleza Posas and Fran Fried), the naval officer earned a big Final Jeopardy of $1.
One smackeroonie. A simoleon. For real.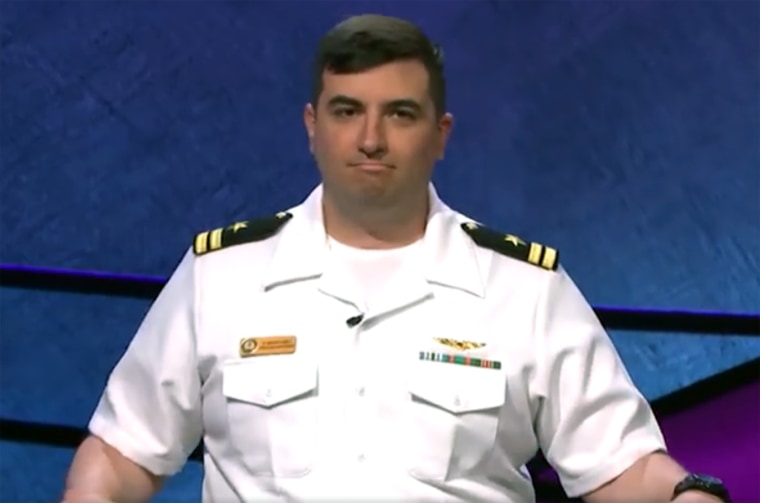 He's only the second regular champ to win the day with just a buck, though some champs have won by a dollar. In 1993, another military man, Air Force Lt. Col. Darryl Scott was also left as the final winner with just $1. Two "Celebrity Jeopardy!" champs have also ended up with just $1: Benjamin Salisbury in 1997, and Brandi Chastain in 2001.
Abell's win wasn't the sole notable event making headlines, though: one of his contestants, Fran, was the third transgender contestant to ever appear on the show. "It's all been like an out-of-body experience," Fried told the Bridgeport, Connecticut Daily Voice.
We think that might apply to everyone — even those of us missing Austin Rogers — who enjoyed Tuesday's show!
Follow Randee Dawn on Twitter.