Jennifer Lawrence loves what she does, and she wants to keep on doing it! But when she says that — as she did in an interview for the February issue of Glamour magazine — she means acting, not falling down on red carpets and charming us with her humorous off-screen antics.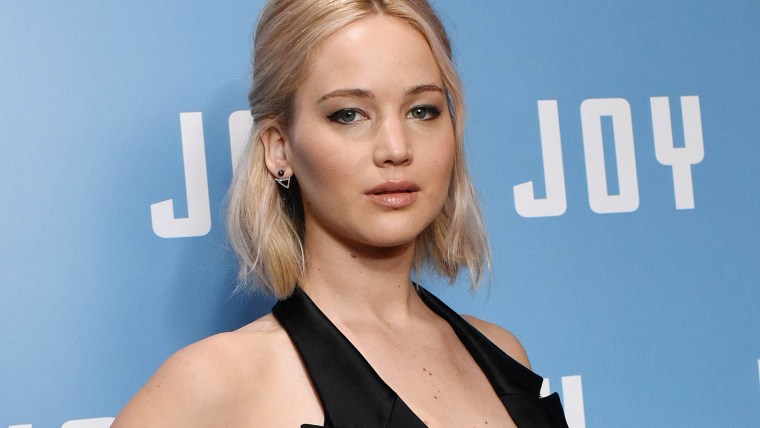 "I'm addicted to work," the "Joy" star explained. "And acting … finding that character, feeling the emotions, getting that adrenaline — it is such a rush. Developing a character is the only thing in the world I feel 100 percent confident in, that I understand. I still have that feeling from being a teenager: 'I'm good at this, and I like this.'"
MORE: Jennifer Lawrence pens powerful essay: Why do I make less than my male co-stars?
But what she doesn't like is the constant spotlight that comes with success in showbiz.
"I think that we should be allowed time off [from being famous] ... three months," she mused. "'Oh, it's my three months off. You can't photograph me.' I would love to be able to control being photographed. Then I wouldn't have a new headline out today that I wore the same jeans three days in a row."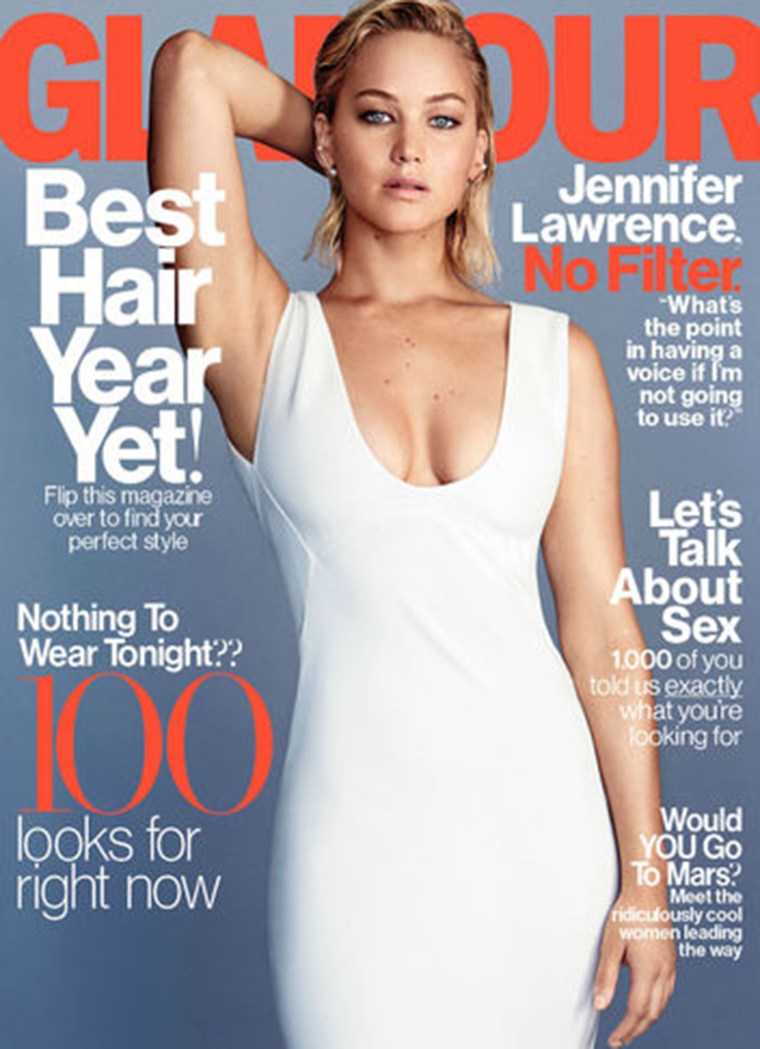 Alas, there's no fame vacation and the lens captures her every move.
"I spilled milk this morning," Lawrence said. "Last night I spilled red wine all over the rug. All I want to be able to do is just walk from one place to another without falling! It's so annoying, honestly. And now I've gone from the charming, like, 'Oh my God, whoops, I fell' — now it really pisses me off. 'Cause it's embarrassing now. So now I fall, and I'm like, 'Stop looking at me! Don't take a picture!'"
But of course, the pictures, GIFs and headlines are out there as soon as she stumbles.
MORE: Jennifer Lawrence continues Christmas tradition of visiting children's hospital
"I feel like I'm over-paid-attention-to," she explained. "I'm not trying to be a GIF. I'm not trying to be a picked-up-on-Twitter quote. All I'm trying to do is act. ... So if you record what I'm saying, it's gonna be goofy. What do I do? I'm just a girl, sitting in front of the world and asking them to forgive her for speaking."
That adorable "Notting Hill" reference aside, Lawrence admits there's some exposure she doesn't mind at all, like the kind that comes with fun fashion choices.
"I've got tits and an ass," she told the magazine bluntly. "And there are things that are made for skinny people — like a lot of embroidery or [clothes that cover] a lot — and those make me look fat. I have to show the lumps. If you have boobs, you have to show, like, 'These are boobs. This isn't cellulite.' Not that there's anything wrong with that."
Follow Ree Hines on Twitter.