Jennifer Lawrence may play the title character in the new psychological thriller "Mother!," but in real life, she's not exactly itching to have kids.
When E! News recently asked the 27-year-old Oscar winner if motherhood pangs sneak up on her, she replied, "Not at all. They are actually getting less and less as I get older, which is starting to worry me. I don't think that's how it's supposed to work!"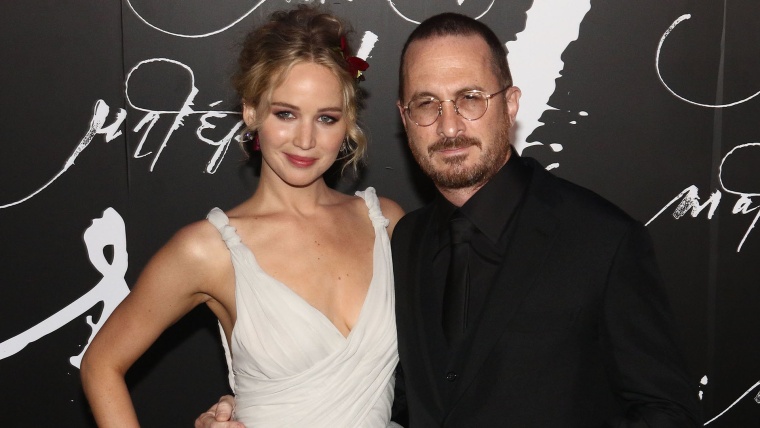 Lawrence, who's currently dating "Mother!" director Darren Aronofsky, 48, said she didn't always feel that way.
"When I was 21 or 22 I was like, 'I can't wait to be a mother,'" she said. "Now I'm like ... (makes shocked face)."
Of course, her latest film may have had something to do with that. The frightening flick stars Lawrence and actor Javier Bardem, 48, as a seemingly happy couple living in an old house, who are terrorized by a series of frightening events.
Earlier this week, Lawrence told TODAY host Savannah Guthrie that she threw down the movie's script when she first read it.
"I was like, I can't have this in my house," she said. "I don't want this in my home."
"It's an assault. It's really assaulting," Lawrence continued, adding that she had to listen to Christmas music to calm down after shooting. "But that's what makes it a masterpiece and that's what makes Darren so brilliant — and why I always wanted to work with him."
Perhaps because of the grueling shoot, the actress — who's filmed at least one movie per year since 2010 —is about to enjoy some much-deserved time off.
"I'm taking (a break)," she revealed. "I don't have anything set for two years."
We'll see how long that lasts!