Jeezy has filed for divorce from wife Jeannie Mai after two years of marriage, according to documents obtained by TODAY.com.
On Sept. 14, the "Put On" rapper filed paperwork for divorce at Fulton County Superior Court. According to the filing, the couple has been "living in a bona fide state of separation" and that their marriage is "irretrievably broken" with "no hope for reconciliation."
Jeezy is seeking to share joint legal custody of the of their daughter Monaco, whom the couple welcomed in January 2022. The couple has a prenuptial agreement in place, according to the filing.
Jezzy is also a father to his three other kids, Jadarius, Amra and Shyheim.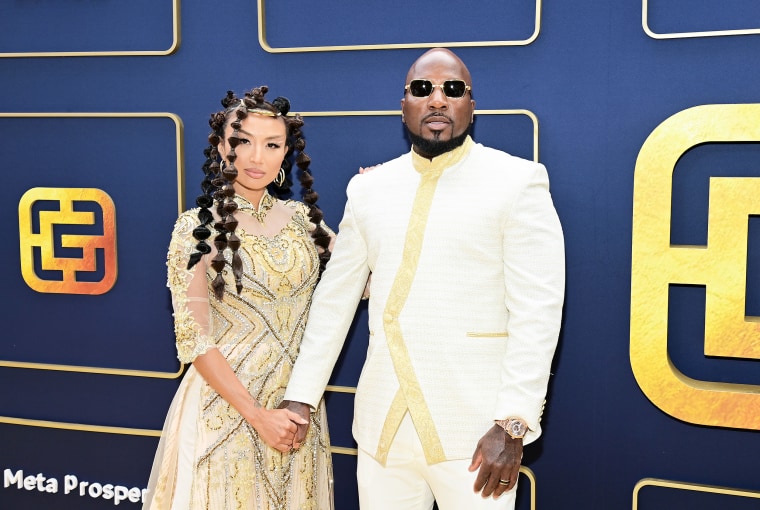 In March 2021, the couple got married in an intimate ceremony at their home in Atlanta, according to Vogue.
"Married life feels 1,000 percent different than when we were dating, in the greatest way," Mai told Entertainment Tonight in an interview. "I loved our dating life because we really spent such concentrated quality time getting to know each other and making sure that we were right for each other. And now being married, it's even more handled with such delicacy and such thoughtfulness, because we're in our 40s and we both grew up in households that weren't healthy marriages. We have never seen what that looks like."
Mai also recalled their 2020 engagement in an interview with People. The former "The Real" co-host explained that Jeezy initially planned to pop the question to her in Hoi An, Vietnam in April 2020. But unfortunately, he had to change his plans due to the coronavirus pandemic.
"When Jeezy proposed to me, he decorated his condo to look like Hoi An. It brought the memories of our engagement full circle when we were finally in Hoi An for the first time," she said at the time.
Mai was previously married to Freddy Harteis from 2007 to 2018.
While reflecting on their divorce, she told People that she was "really young" when they tied the knot and wasn't ready to be a wife.
"I made choices where my instincts told me, 'I don't know about this,' but I didn't listen. He was a great guy and we tried our best, but we just weren't compatible by the end," she said.