The Roman Empire remains top-of-mind for men across the world, including those on "Saturday Night Live."
Jason Momoa hosted the iconic late night sketch comedy show for the second time on Saturday, Nov. 18 alongside first time musical guest, Tate McRae.
The episode featured a digital short that talked about mens' favorite internet topic of 2023 — the Roman Empire.
Back in September, posts that contained the hashtag #romanempire garnered millions of views across TikTok, with women asking the men in their life how often they thought of the Roman Empire. Spoiler alert: a lot, apparently.
Even travel writer and television personality Rick Steves told TODAY.com in October that he fell victim to the trend, though that was more likely due to his job than anything else.
In the musical digital short, Jason Momoa, Mikey Day, and Kenan Thompson's partners Ego Nwodim, Chloe Troast, and Punkie Johnson all question what is on their minds. 
Nwodim gets more than she bargains for when she inquires about Momoa's feelings and he reveals that it was the Roman Empire and not their relationship.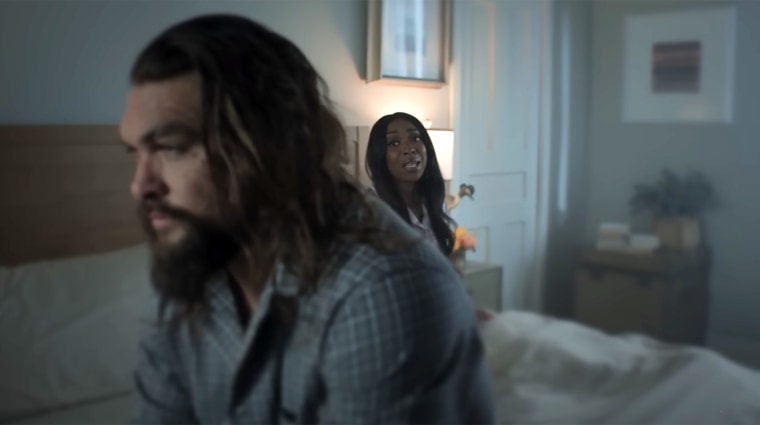 "I'm just thinking about the Roman Empire, Ancient Rome, five times a day it pops into my dome, which reminds me, they invented the dome," he raps in full ancient gladiator garb. "It's one of the reasons that I think about Rome. Caesar, straight didn't give a f---, drank ice cold water from an aqueduct."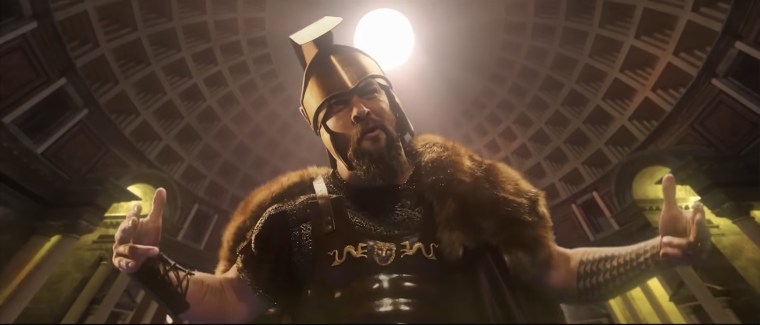 In a hard transition from the Roman Empire rap to Troast delicately singing about her newborn baby, Troast starts to assume that her partner, Day, is tearing up thinking about their child. He was not. 
"Rome, Rome, bring a tear to my eye in the year MMXXIII," Day raps, before spitting off random facts about Rome. "Did you know that their statues weren't white? They painted them in colors bold and bright!"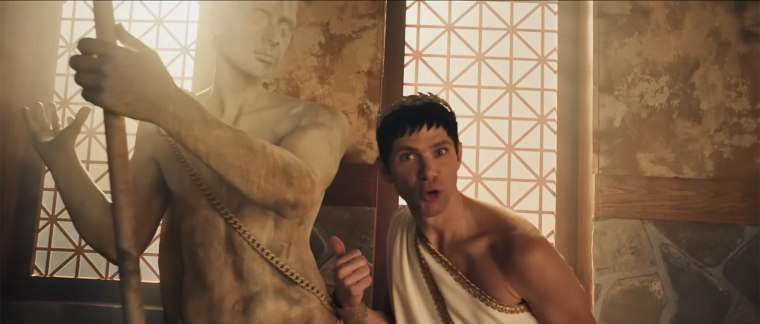 Johnson barely got a chance to reflect on the financial struggles in her relationship with Thompson before the sketch cut to a clip of the comedian rapping about the Roman Empire. 
"Gladiators would rarely ever die, it's not like the movies, they mostly stayed alive," Thompson says. "They built roads so good, they're still in use today."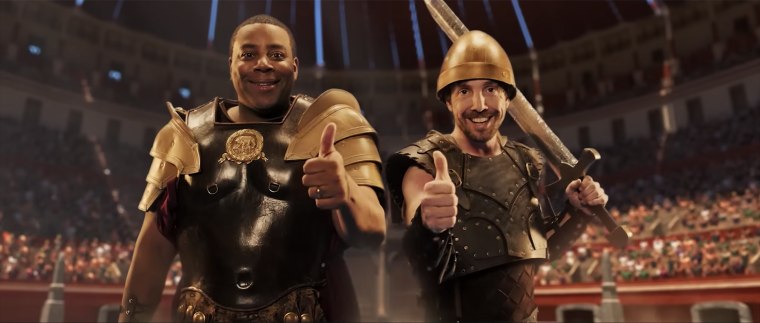 To snap Momoa out of his Roman Empire trance, Nwodim smacks him across the face twice and begins to scold him for constantly thinking about the ancient empire, which she says is rubbing off on their son. As it turns out, their son's personal fixation isn't the Roman Empire, but rather, dinosaurs.
When Momoa falls back into his trance, Nwodim smacks him once again, telling him he needs to "be thinking about things that matter today."
And what's that, one may ask? Astrology. 
At the end of the sketch, Momoa makes the mistake of pointing out that the Romans were also interested in astrology, which earns him another smack from Nwodim across the face.