Want to get in shape and get a nostalgia fix at the same time? Well, get ready! Soon you'll be able to reach — and reach and reach — for a collection of classic routines from the woman who brought aerobics right into our living rooms in the 1980s and '90s.

Jane Fonda's most popular workouts are coming back, and this time you can forget about those clunky VHS tapes most of us can't even play anymore. This time they'll be available on DVD and digital download.
Her first video, aptly titled "Jane Fonda's Workout," came out in 1982. Over the years, she released 23 more titles, selling over 17 million copies combined.   
And while the fashions from those videos — including French-cut leotards and legwarmers — might seem out of date by today's tank-top-and-yoga-pants standards, the moves are still timely and, more importantly, fun.

"People have been doing the original workouts consistently for the past 30 years," Fonda told Shape when she announced the re-release news. "It's wonderful that there are such a variety of things out there now. A lot of them contain many of the elements from my original workouts or were inspired by them. The guy who started Zumba said my workouts inspired him!"
As for those legwarmer looks? The 77-year-old actress and fitness guru insists that just adds to the appeal.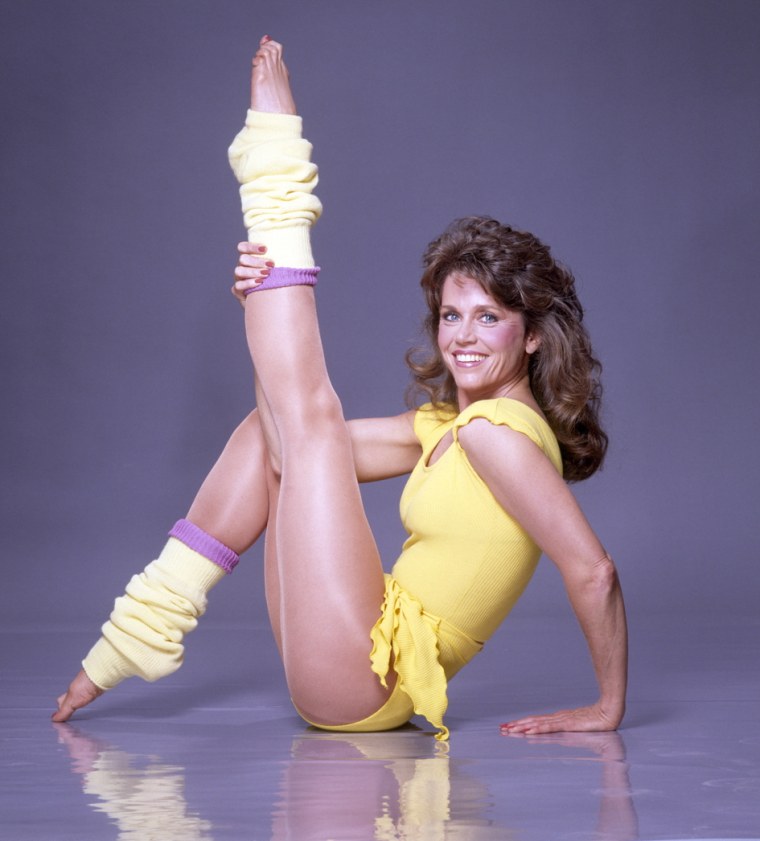 "I think there is something about those early workouts that are so much fun," she said. "The music is great, but also the costumes that we wore! The hair! It's so '80s; it's so kitschy. It's hysterical! And the legwarmers … There is a lot of stuff that's unique and personal and just a whole lot of fun! Fun has a lot to do with it — it makes it palatable."
The fun kicks off again soon. DVDs and digital downloads of five of Fonda's most popular videos will be available Jan. 6. 
Follow Ree Hines on Google+.