Editor's note: This story was originally published on TODAY on Aug. 30, 2018. It has been updated after the passing of Jamie Foxx's sister DeOndra Dixon.
Actor and singer Jamie Foxx has earned both an Oscar and Grammy for his work, but as far as he's concerned, the real superstar in his family is his younger sister, DeOndra Dixon.
In 2018, the entertainer opened up about the bond he shares with his sibling, who has Down syndrome, in a Dateline interview.
Foxx, 52, confirmed in an Instagram post Monday that Dixon, 36, had passed away.
"My heart is shattered into a million pieces... my beautiful loving sister Deondra has transitioned..." the actor wrote.
"I say transitioned because she will always be alive... anyone who knew my sis... knew that she was a bright light..." he continued. "Well I know she is in heaven now dancing with her wings on...tho my pain is unbelievable I smile when I think of all of the great memories that she left me... my family... and her friends."
Foxx credits Dixon with giving his life perspective.
"I learned how to live. Sometimes we get caught up in our world on the extras of everything — 'Ah, the Mercedes is not the right color!'" he told NBC News correspondent Kate Snow in 2018. "And then you see this girl over here. 'I just want to live. I want to dance. I want to love.' She brings you back down to what life is."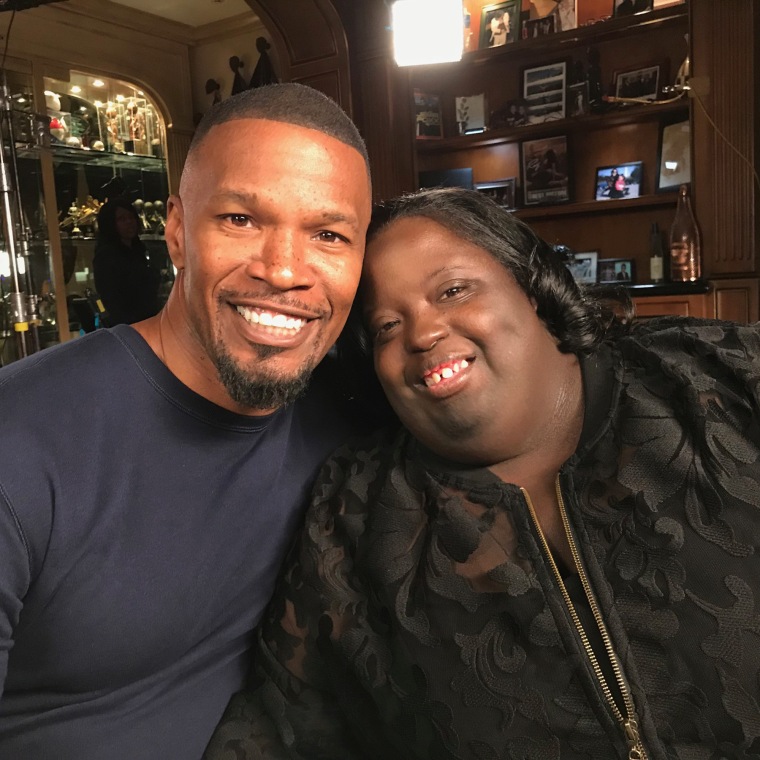 Dixon has lived with her big brother ever since graduating from high school in 2002.
"I said, 'You're going to come here and stay here with me,'" said Foxx, who invited many family members to stay. "But DeOndra was the main purpose. I didn't know what she was going to have to do as far as fending for herself and becoming an adult."
Dixon flourished while living with her brother. She danced with him on the Grammys stage and appeared in the video for his hit song "Blame It." She also served as a global ambassador for the Global Down Syndrome Foundation.
"People with Down syndrome really can have an amazing life," said Michelle Sie Whitten, the foundation's president and co-founder.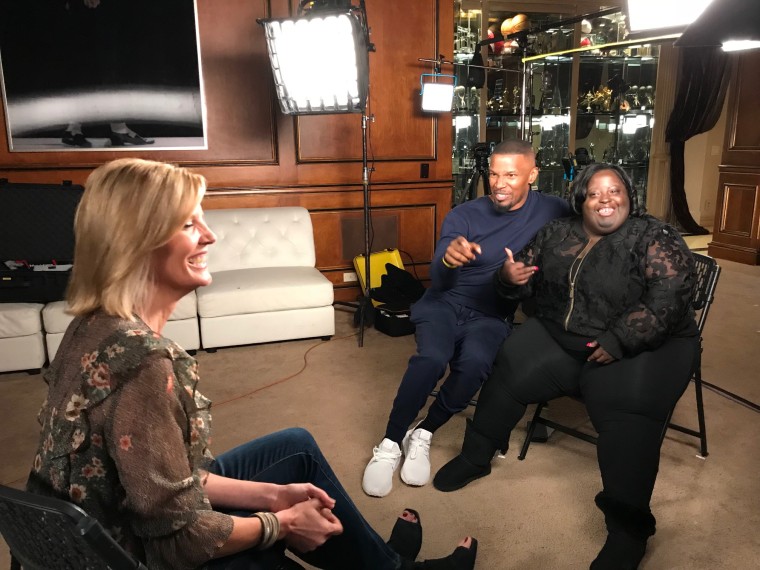 "She's got a brother who loves her, she's got a great family, she does interesting things, she has things to look forward to — just like a typical person," Whitten added.
Down syndrome is a genetic disorder that causes a wide range of developmental and physical disabilities. Decades ago, many children with Down syndrome were institutionalized and died young. Today, many people with the condition live with their families, attend mainstream schools and live longer lives.
"More and more are looking at college, more and more are looking to get married. Many are looking for job opportunities," Whitten said.