Though comparatively overshadowed by his then girlfriend in a murder trial that captivated the world, Raffaele Sollecito writes of the ordeal of being in the eye of the storm alongside Amanda Knox in "Honor Bound." Read an excerpt.
Even though Amanda and I shared the same unjust fate, the case was always about her. Amanda, Amanda, Amanda: to this day, nobody in Italy can utter that name without thinking reflexively about thatAmerican. In the popular imagination she was Amanda the temptress, the sinner, the whore of Perugia. She was Amanda the heartless when she didn't cry over Meredith's death and Amanda the hysterical manipulator when she did. Whatever she did—practice yoga, play Beatles songs, buy underwear—it was held against her.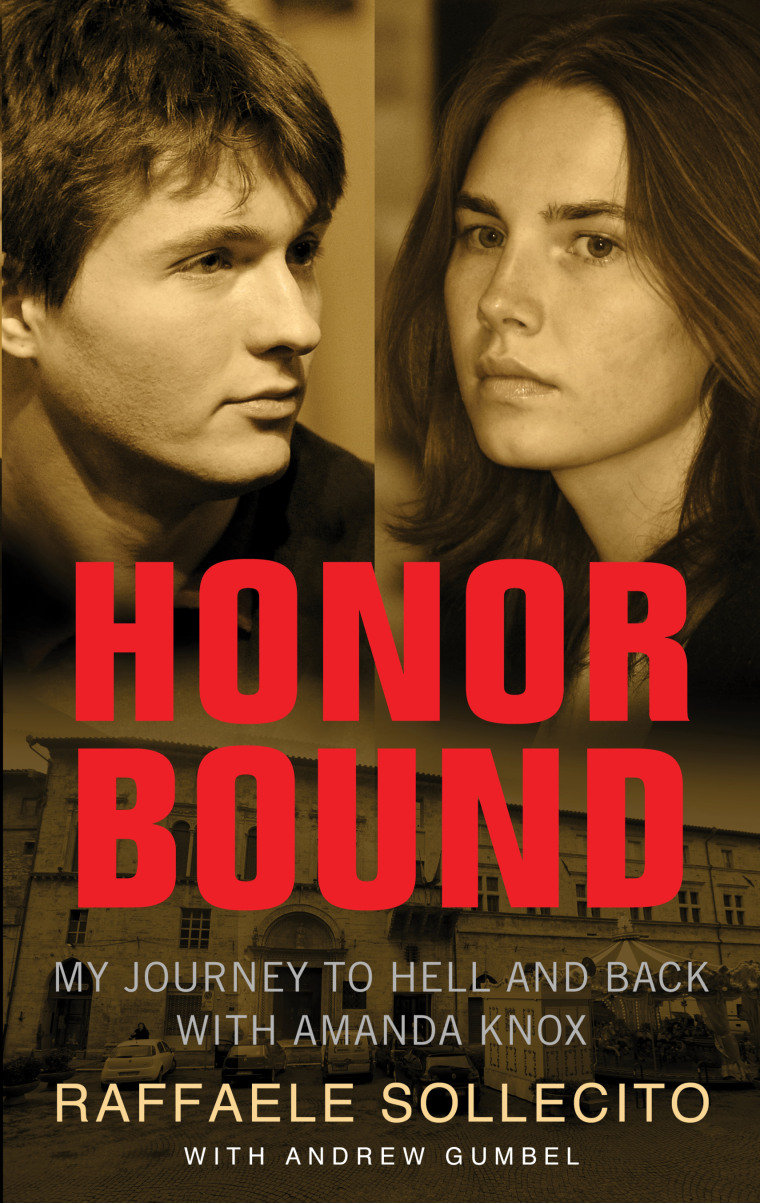 For the prosecutor's office, Amanda was a bonanza they did everything to cash in on. It wasn't just the thrill of the hunt, the kudos of nailing a fresh-faced, young American and seeing the story endlessly relayed across the world. She also represented a way out, a grand distraction for Giuliano Mignini, our lead prosecutor, who was facing a separate trial of his own on misconduct charges and was fighting for his career and his reputation.
What about me? By the end, I vanished so far from public viewI thought of myself—or rather my other self, the one unaccountably on trial for killing a student I barely knew—as Mr. Nobody. In court, Mignini didn't bother to ascribe a motive to me, dismissing me merely as Amanda's fidanzatino, her "little boyfriend," who would follow her anywhere and do whatever she wanted.
I don't think the prosecution or police ever seriously thought of me as a murderer. They had one overriding reason to arrest me, throw me into solitary confinement, and threaten me with life imprisonment, and that was to pressure me into rolling over and testifying against Amanda. The police made that pretty clear on the night of my arrest. Stop protecting that cow, that whore, they said, or we will make your life a living hell. On this they proved true to their word.
Amanda Knox's ex Raffaele Sollecito: She thinks I'm a hero
I heard much of the same for the next four years. Why, people asked, would I defend Amanda when I had known her only a few days and could not be sure what she might have done? Did I not realize that by losing my head over her I was throwing my whole life away?
The police were not even the ones exerting the most pressure. I was bombarded by my lawyers, my family, the people I spent the most time with and felt closest to in the world. I don't know what would have happened if I had caved and concocted some half-truth I knew to be dishonest. Perhaps it would have been my ticket out of prison. Perhaps, to save face, the authorities would have continued to prosecute me anyway.
But I do know this: if I had changed my testimony, Amanda would have remained behind bars for the rest of her life, not just the twenty-six years to which she was originally sentenced. There would have been no saving her. And that was something my conscience could never permit. The only hope was for me to stick to the truth and pray that my family and my lawyers could demolish the prosecution's case piece by piece until the courts had no option but to set both of us free.
It was a high-wire act, every step of the way. And this is how we did it.
From HONOR BOUND: MY JOURNEY TO HELL AND BACK WITH AMANDA KNOX by Raffaele Sollecito and Andrew Gumbel. Copyright ©2013 by Raffaele Sollecito and Andrew Gumbel. Reprinted with permission from Gallery, a Division of Simon & Schuster, Inc.