How well do Hoda Kotb and Jenna Bush Hager really know each other?
The pair found out when playing a spirited game of "best friend 4eva?" on TODAY with Hoda & Jenna on Aug. 1, a "Newlywed Game"-style game in which they each jotted down answers to simple questions about the other, hoping to match their counterparts' responses.
"What is the best way to reach Hoda — email, text, phone call or FaceTime?" was the first question.
Hoda and Jenna both held up their cards, with matching answers: FaceTime!
"I always pick up a FaceTime," Hoda said.
"It's true," Jenna said.
They couldn't make it two answers in a row, though, because Hoda guessed key lime pie was Jenna's favorite dessert, while Jenna said it was either ice cream or banana pudding.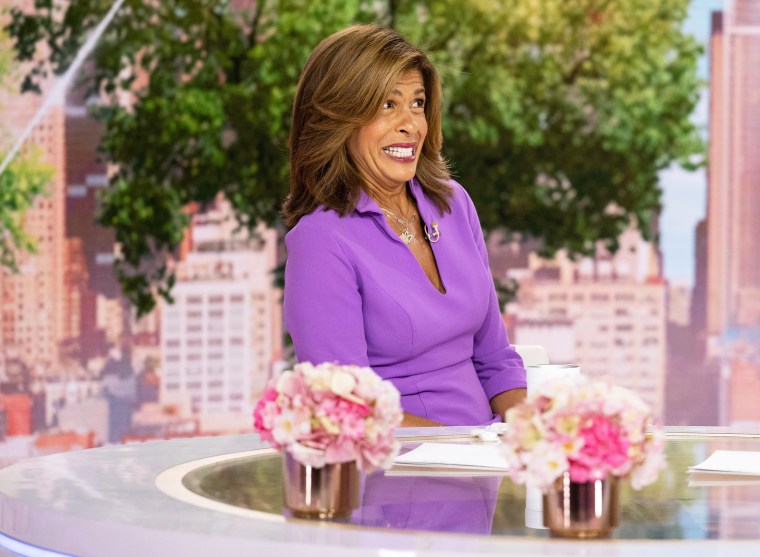 "I was trying to give you a lot of choices," Jenna said.
"I said it was going to be a hard one," she added.
They were off yet again in the third question when Jenna failed to correctly guess Hoda's favorite movie. She said it was "Maid in Manhattan," while Hoda said "Love Actually," although she did concede "Maid in Manhattan" is in her top five.
The pair managed to right the ship on the last question, in which Hoda named Jenna's favorite holiday: Christmas.
Hoda and Jenna, of course, know each other pretty well, although Jenna is slightly miffed at Hoda's penchant for going to a party and then sneaking out without letting people know she's leaving, something known as an "Irish goodbye."
In 2022, Jenna asked Mary Robertson, one of Hoda's sorority sisters from Virginia Tech University, how that started.
"I'm wondering when this originated. Hoda now likes to go to a party, do a quick circle and then sneak out before anybody can even witness it. It's called the Ho-dini. Did she do that sort of Irish exiting thing when you were (in school)?" she asked.
"No, but I am Irish so I could see how that might have (influenced her)," Robertson said.
"Are you telling us that you taught her the Ho-dini?" Jenna asked.
"Maybe? My family knows how to get out the back door," Robertson said.