"The Hills: That Was Then, This Is Now," the reality series' 10th anniversary special, aired Tuesday, and had all the anticipation of a night at Les Deux.
MTV announced last week that star Lauren Conrad would "address some of the show's best-kept secrets and reveal what it was really like living her pivotal years on camera" a decade later.
As Justin Bobby once said, "Truth and time tells all."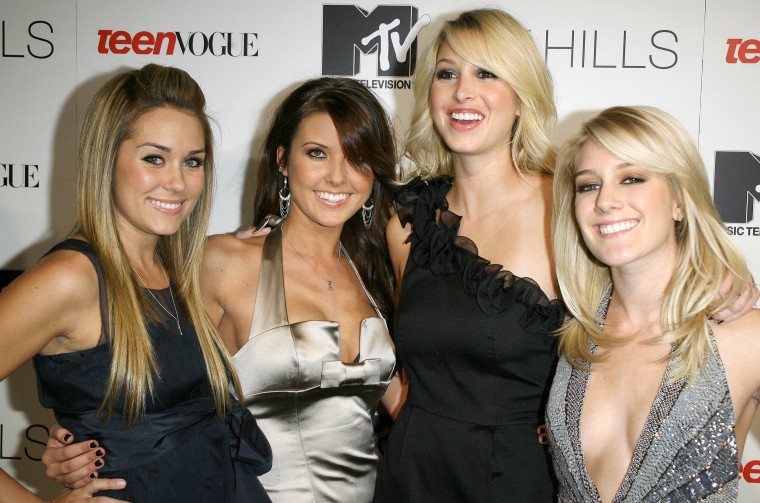 The addictive "Laguna Beach" spinoff, which ran from 2006 to 2010, initially chronicled the lives of Conrad and pals Heidi Montag, Audrina Patridge and Whitney Port, a quartet of 20-somethings with enviable teeth, glamorous career aspirations and questionable taste in men. Later seasons saw the departure of Conrad and introduction of "Laguna" alum Kristen Cavallari, among other casting changes.
We'll admit the special made us pretty nostalgic (*sheds mascara tear*) — here are seven tidbits we learned from Conrad.
1. Her seemingly chill parents weren't shocked by any of her antics on the show.
"If you're gonna do reality television, tell your parents stuff, because they're going to find out," Conrad advised. Her dad, Jim, added, "We have a pretty open relationship with Lauren anyway and we're not judgmental and we don't tell her what to do and what not to do. We didn't want her to be afraid to tell us anything, really."
2. Confrontation wasn't forced, but it was "encouraged."
"Typically if you have a fight with your friend, you don't pick up your phone for a few weeks," Conrad explained. "But when you have a scene scheduled with them two days later, you have to talk about it." She later added, "I think the difference between fighting with Heidi and fighting with some of the other girls is that Heidi was my best friend."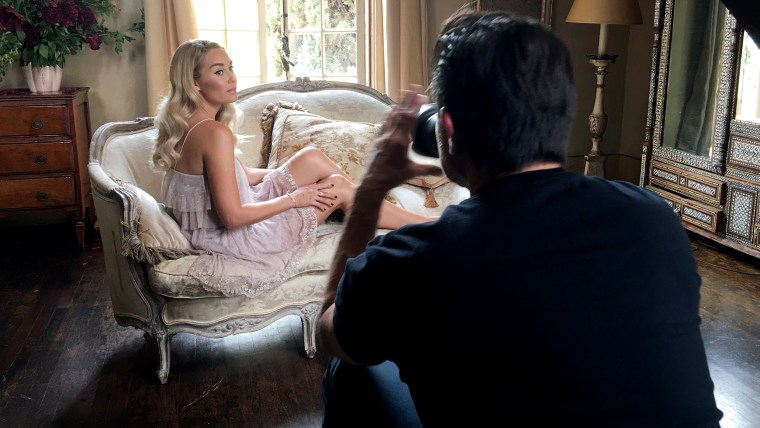 3. Producers had an eerie talent for predicting the cast's behavior.
"Wait, this was written before we got there?" Conrad asked former talent producer Sophia Rossi, after being handed an oddly accurate description of a scene. "This is creepy that you wrote 'This is how we think your night's going to be.'" "I was so good at predicting," Rossi bragged.
RELATED: 'The Hills' are alive — again! — with Lauren Conrad: Watch the 10th anniversary promo
4. Conrad's romantic relationship with Brody Jenner may have been exaggerated.
"I definitely had a crush on Brody. But the funny thing was we had zero chemistry. He was my friend, I enjoyed spending time with him, but it just felt forced," she revealed. "We knew the cameras were making it look like more than it was. There was so much pressure on me at that point to get a boyfriend or date someone who was willing to film, that we just sort of let them do whatever they wanted."
5. Conrad is grateful "The Hills" existed before social media as we now know it.
"Thank God that back then it was just personal encounters in the comments section. This was before anyone had social media. There was no Twitter, there was no Instagram, there was no 'everybody's got an opinion and wants you to hear it.' It was just a very small thing. And even that was a lot. So we couldn't do it now."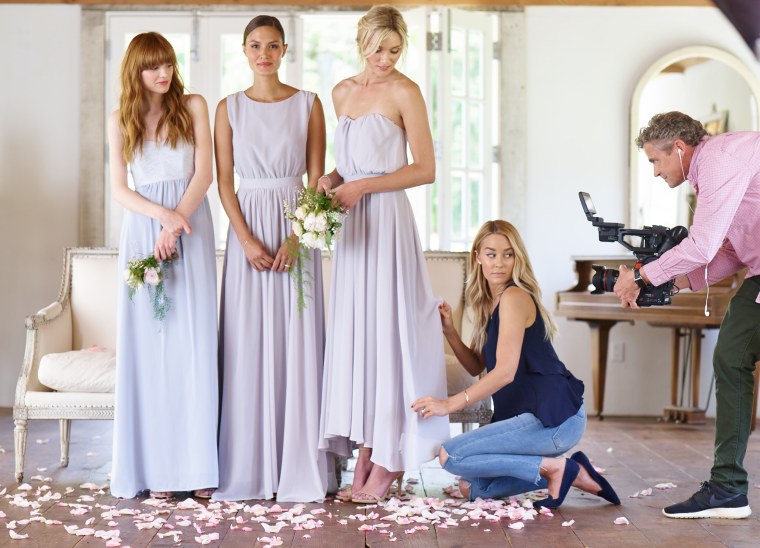 6. Conrad's husband, William Tell, has never seen the show.
"We were in a hotel somewhere and I was getting ready so he was flipping channels and was like, 'Oh, it's you!' Of all scenes for him to pick, it was us in a club. William was like 'nope' and just changed the channel, like 'Don't want to know that you!'"
7. Given the choice, LC would do it all again.
"It brought so much good into my life," said Conrad, now a fashion designer. "While it was hard at times, it brought me to a place where I'm really happy and get to do what I love, and I feel really lucky."
(The rest, of course, is still unwritten.)