A couple that grooves together, stays together!
And from the look of Gwen Stefani's latest Instagram post Friday, she and Blake Shelton are fully in sync.
The "Voice" couple has their side-to-side, catch-and-release move down pat, but the best part has to be their infectious twin grins!
Of course, we already knew these two were going to give us couple goals.
"We're just content and happy, and it's just an incredible feeling," Shelton told TODAY's Hoda Kotb in June. "She's my best friend." His "soft" eyes when he spoke about Stefani even moved Hoda to tears!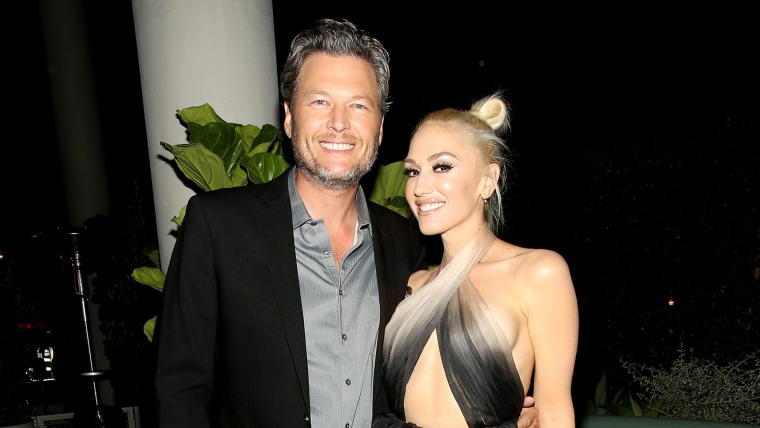 Stefani, 47, and Shelton, 41, first bonded while going through their high-profile divorces in the summer of 2015.
"It went from (talking on 'The Voice' set), to checking in on each other once a week through email ... to maybe three times a week, then every day, to 'Hey, here's my phone number if you ever want to text,'" Shelton explained on TODAY last summer. "Next thing I know, I wake up and she's all I care about, and I'm ­wondering if she feels the same about me."
As it turns out, she did. "Gwen saved my life," Shelton added.
Two years later, they've both moved on to happier times, with a dancing GIF to prove it! We couldn't be happier for this sweet and supportive couple.