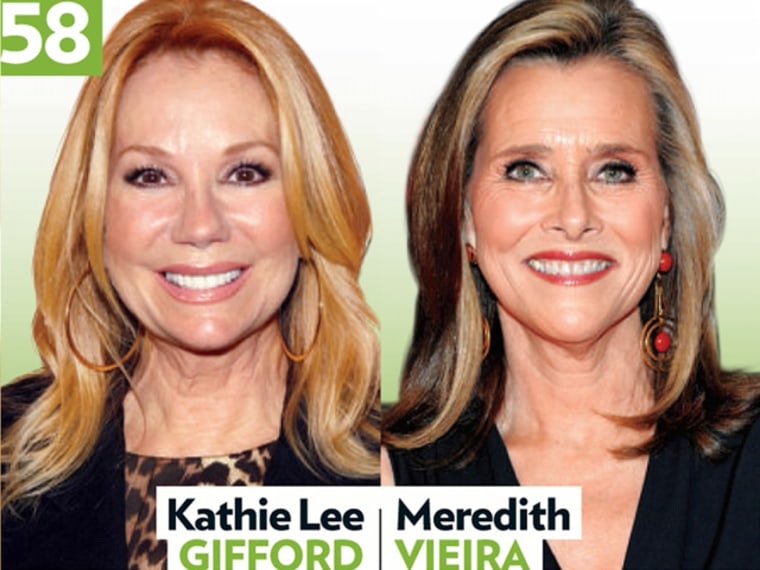 It's Kathie Lee!
People's annual 50 most beautiful issue was revealed on TODAY Wednesday, and KLG made their feature on women who are hot at different ages.
Beyonce graces the cover, and inside, Kathie Lee is honored, along with other sexy over-fifty ladies like fellow TODAY family member Meredith Vieira, Julianne Moore and Michelle Pfeiffer. Congrats, KLG! We think you're smoking hot.
Hoda and guest co-host Willie Geist discussed the mag, which hits newsstands Friday. Willie, who's sitting in for KLG, agreed with People's sentiments, and revealed that there's a secret cabal of male Kathie Lee and Hoda super fans, who watch because they think the ladies are foxy.
"They have those TVs on at work at 10 o'clock," said Willie.
Are you a guy who secretly watches the fourth hour? Well, 1) Don't be ashamed; it's awesome, and 2) Tell us in the comments! 
Julieanne Smolinski is a TODAY.com contributor. She secretly watches Antiques Roadshow.
More: Who is People's most beautiful woman?