Whether you're a fan of Garth Brooks and his equally talented wife, Trisha Yearwood, or just a hopeless romantic who loves love, be sure to grab a tissue before hitting play on the following clip from Country Music Association Awards.
Because when Brooks took the stage to sing a new ballad for his bride at Wednesday night's event, there wasn't a dry eye in the house.
The country crooner's debut performance of "Stronger Than Me" wasn't just the first time any audience had heard the song — it marked the first time Yearwood herself had heard it, too.
The lyrics celebrate her seeming vulnerabilities alongside her many strengths, and as the 56-year-old sang the emotional last line, "I pray God takes me first, 'cause you're stronger than me," Yearwood could be seen in the audience welling up with tears just before the crowd took to their feet for a standing ovation.
After the show, she revealed she's already requested a repeat performance so that she can really let it all out.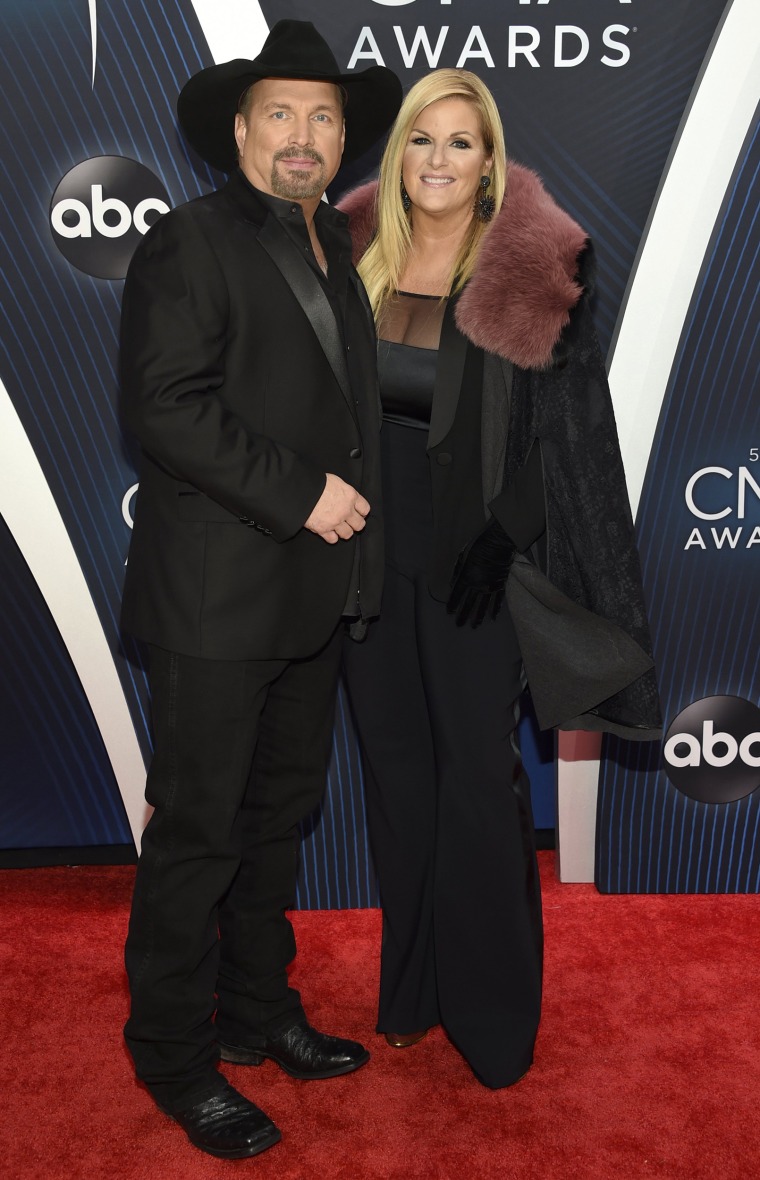 "I'm going to make him sing it to me again at home, so I could cry very ugly," the 54-year-old told Entertainment Tonight. "'Cause I was like, 'Keep it together, keep it together,' but it was fabulous."
And it's honest.
Yearwood, who wed Brooks back in 2005, went on to say the song's sentiment reflects their real talk.
"This is a conversation we have in our lives," she said of the lyrics. "So yeah, it's like, 'I can't. I hope I go first,' and he's like, 'No, I have to go first. I can't. I won't be able to."